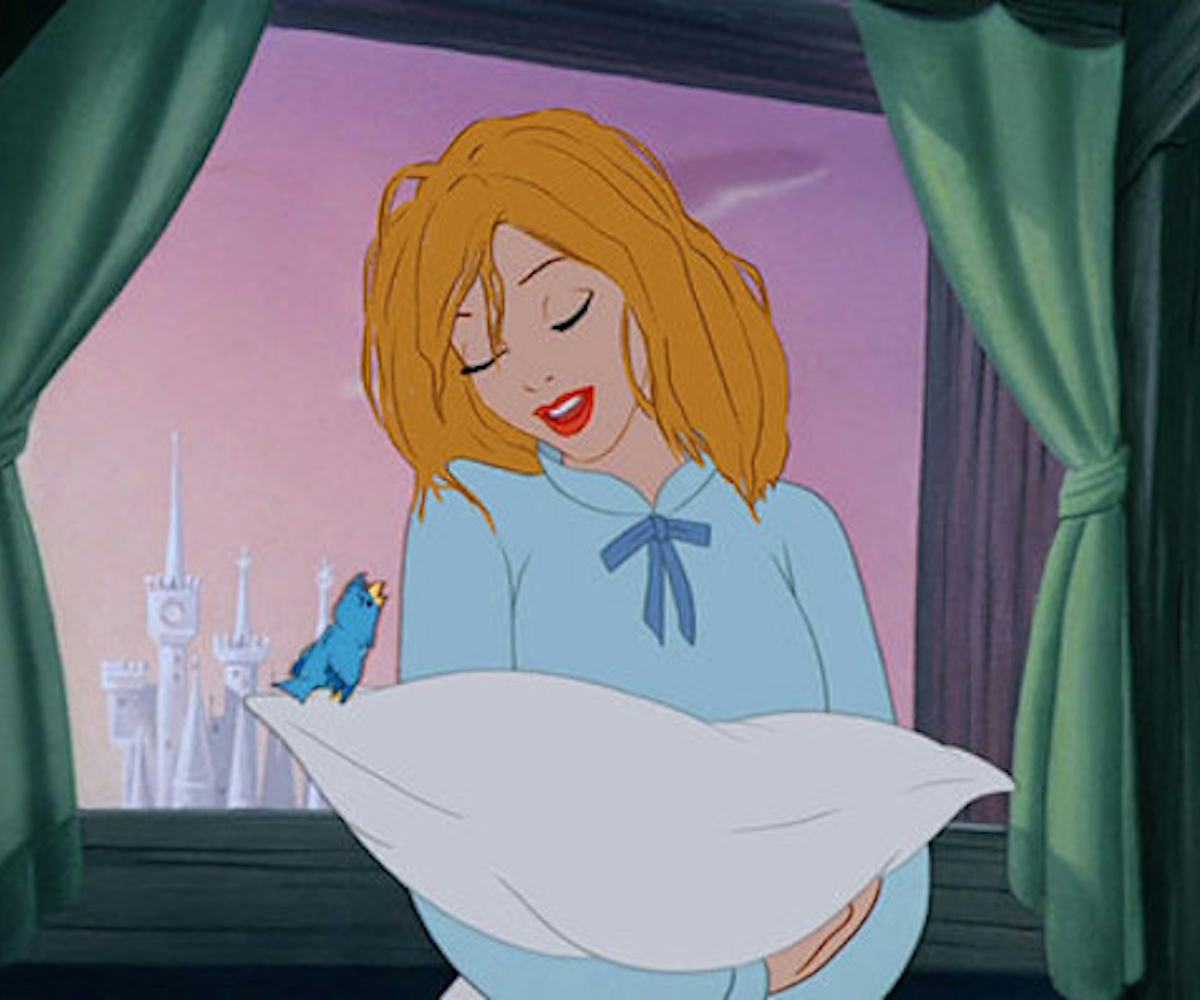 photo by loryn brantz, courtesy of buzzfeed and walt disney studios
this is what disney princesses would look like with real hair
because no one is immune to bed head.
Disney Princesses seem to have it made—not only do they escape their destined Grimm brothers fates, but they also are blessed with perfect hair and makeup, cutesy wardrobes, so-deemed "perfect" figures, sweet singing voices, and eyelashes that flutter like daisy petals on a breezy day. But what happens when you make these classic cartoons a little more human?
Emmy Award-winning illustrator Loryn Brantz reimagined eight princesses with real-life tresses. Her drawings, for Buzzfeed, show Ariel with wet hair, Belle with wind-swept wisps, Cinderella with knotty waves, Snow White with frizzy hair, Mulan with static strands, Elsa with dark roots, Jasmine with flat hair, and Pocahontas with an unruly mane. Not only is it comical, but it also helps serve as an important reminder: No one, we repeat: no one, is immune to bed head.
Head over to Buzzfeed to see the entire series.