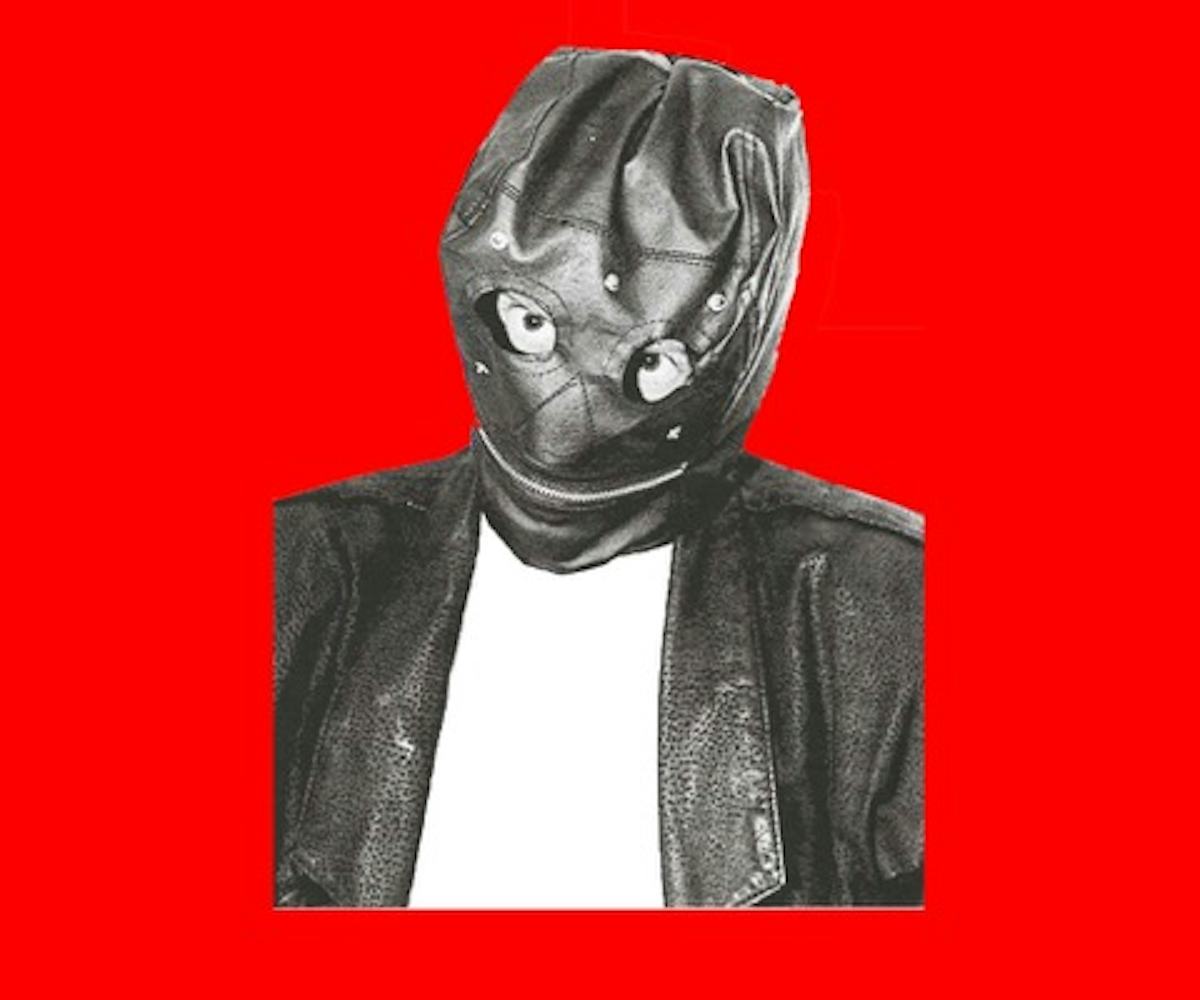 Photo courtesy of Diveliner
"Pokemon Go" Has Reached The Next Level With Diveliner's New Music Video
"You have grown-ass adults catching Pokemon in the club"
Ever since "Pokemon Go" became a national phenomenon, not a day has gone by where you haven't seen someone walking around on the streets in search for their next catch. It was only a matter of time before the game made a cameo in a music video, but imagine my surprise when I received an email from Ellis Grant, aka Diveliner, about how his entire visual revolves around it. 
Like most people, I rolled my eyes at first. But when I pressed play on "Bounty," I realized that this was a pure stroke of genius. Given that it was directed by Josh Forman, some might even call it exceptional. (He's worked with Kendrick Lamar, Anderson .Paak, and Fetty Wap to name a few.)
Naturally, we had to interview the L.A.-based producer about the process of putting this masterpiece together and learn more about him as an artist. While he isn't particularly fond of talking about himself—"I'd rather just let people imagine and make up stories for themselves based on my music"—Diveliner has been producing music for about four years now without the help of a label, publicist, or any connections in the industry for that matter.
His experience of being an unestablished artist is essentially what "Bounty" is about. Even at this stage, Diveliner won't let anyone manipulate or take advantage of him. Diveliner is determined to come out on top, and with a video like this, there's no doubt he will.
Learn more about how this project came together in the Q&A, below.
You said that your primary concern was creating a well-done and culturally relevant video. Why did "Pokemon Go" seem like the right move?I was literally at the club, and I'm looking around, and I notice that everyone was catching Pokemon. This app came out two days ago, and you have grown-ass adults catching Pokemon in the club. That blew my mind. Just driving around L.A., you'll see massive groups of people on street corners, in front of restaurants, all glued to their phones. I've never seen anything like it. It's as hilarious as it is revolutionary. It seemed like a funny idea to run with.
How did you come up with the concept for the video?Me and Ricky had just pulled out of a 7-11 and happened to drive by a huge group of people in front of some bike shop. Turned out it was a Poke stop. I heard two people shouting my name and realized it was Forman and another friend of mine, so we pulled over to talk. Ricky, my manager, and I had already been planning on releasing "Bounty," but the idea came up in conversation—"How crazy would it be to make a 'Pokemon Go' video for the song?" One thing led to another, and by the next night, we'd started filming.
Tell me about the filming process.Filming was fun, but it was also kind of a nightmare. Ricky and I were both working separate production jobs, so I'd be waking up at 5am and going to bed around 3am the whole week of filming. It was a real mental challenge because we were trying to make the video before anyone else had the same idea, so the hours were fucking insane. It felt like the clock was ticking down on us. I kind of started to go crazy by the end of it because I was barely sleeping. Working with Forman was great, though. He's super talented. We've been friends since high school, so everything was really smooth. The whole thing took six days.
How do you plan to combat being a fad since the video is directly tied to a trend?Honestly, I'm not worried about the video being a fad. If the hype dies out, the hype dies out. I'm just glad we made it. It's a dope idea and I'm proud of the execution. How people choose to perceive the video is up to them, but I think the video is a lot more than just a trendy shot at going viral.
Are you an active participant in the "Pokemon Go" trend?Short answer, no. I tried it for a second, but my phone deleted my account or something, and then a few days later, I broke the shit out of my phone and had to get a new one. Maybe it's a sign. Who knows.
What message do you want viewers to take away from this video?First and foremost, don't be a fucking idiot and play "Pokemon Go" when you drive. I should've stated that more explicitly in the video, but oh well. In terms of content, I want people to see that I'm not just out here making generic Instagram filter videos of bad bitches in the pool. The video is an illustration of people's obsession with celebrities and media and trends. It's really in your face, and I want people to walk away thinking about what their media diet consists of.
What is your goal as an artist?I'm trying to take Diveliner as far as I possible. I'm going to keep releasing music and see what comes my way. At this stage, I'm just building a following and trying to put out interesting content.
What's next for Diveliner?I ask myself the same thing all the time. I really love working on Diveliner as a project, but I also really love writing for other people and adapting to other styles. I'm trying to get in the studio with J Balvin. I've written entire songs in Spanish before. I think people hear what I'm doing and are like, "Okay, well he makes dark R&B, rap type shit," but I'm not trying to get caught in that bubble. I've worked on everything from country, EDM, pop, dancehall, and I genuinely enjoy the challenge. I was in a meeting the other day and someone made a joke about me doing a song with Ke$ha but it's like no, I'm actually trying to do a song with Ke$ha. So I guess stay tuned. Expect a Diveliner project this year.