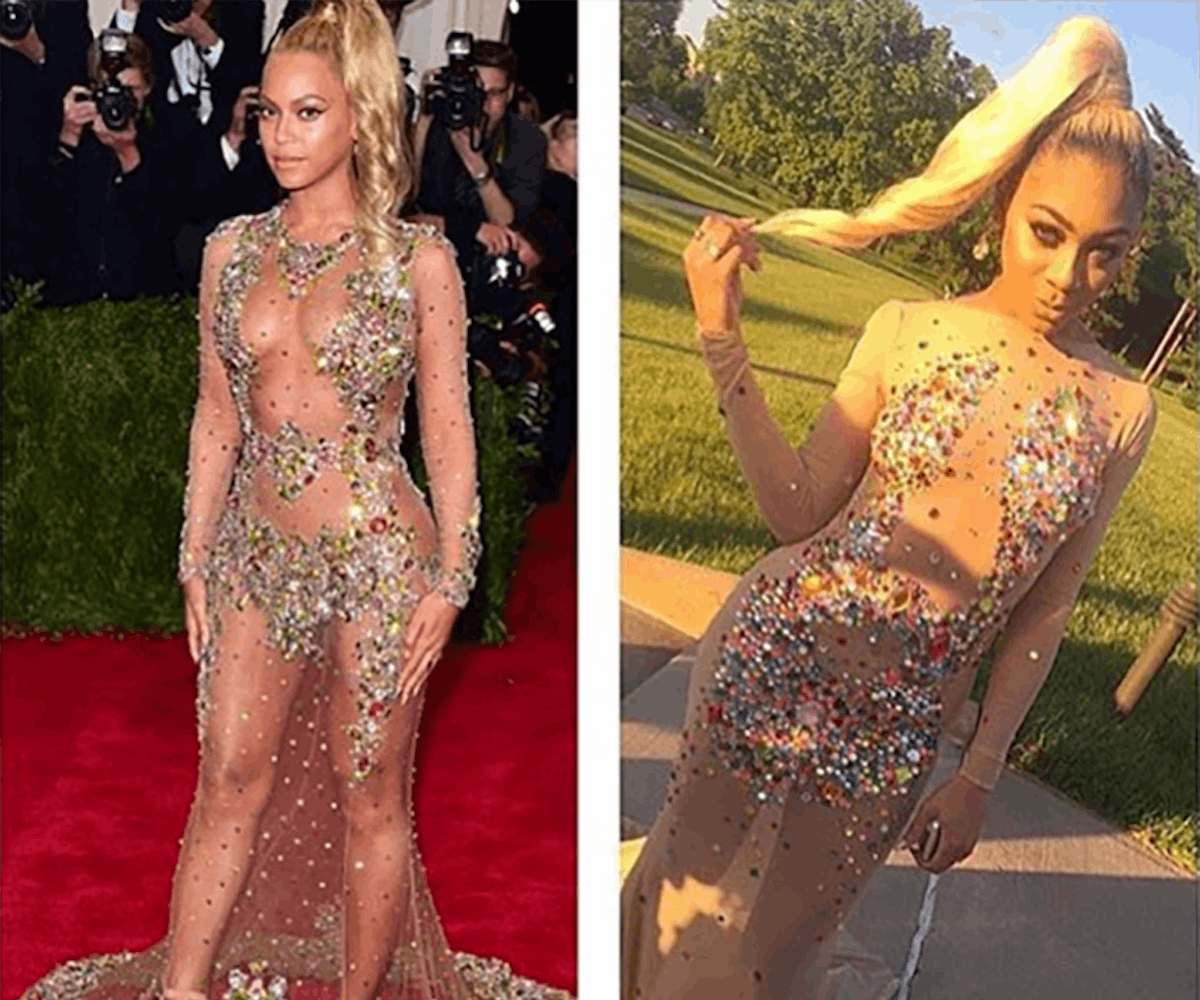 Photo via @iamindiaross Instagram
This DIY Beyoncé-Inspired Prom Look Absolutely Killed It
When it comes to picking out the perfect prom dress, we often look to our favorite celebs for inspiration. For India Ross, a St. Louis teen, Beyoncé's stunning 2015 Met Gala gown (you know, that insane jewel-encrusted Givenchy naked dress?) was her vision of choice.
Instead of searching for a (probably overpriced) dress that semi-replicated Queen Bey's gown, Ross got thrifty. The aspiring fashion designer teamed up with another local designer, Toi Hall of Toi Box Couture, to create a DIY look-alike. Using materials from Walmart, eBay, and Michaels, the two created a dress that looks pretty damn close to Givenchy for a minuscule percentage of the cost. It was definitely no easy feat—Hall mentioned on Instagram that a whopping 2,000 crystals were hand placed on the dress. 
I mean, take a look at the stunning replication for yourself, below.
Is that Beyoncé?
I mean, on top of the dress slaying, she also nailed Bey's signature golden glow and high blonde ponytail. Great job, India!
We now have some major inspiration for a Halloween costume this fall...