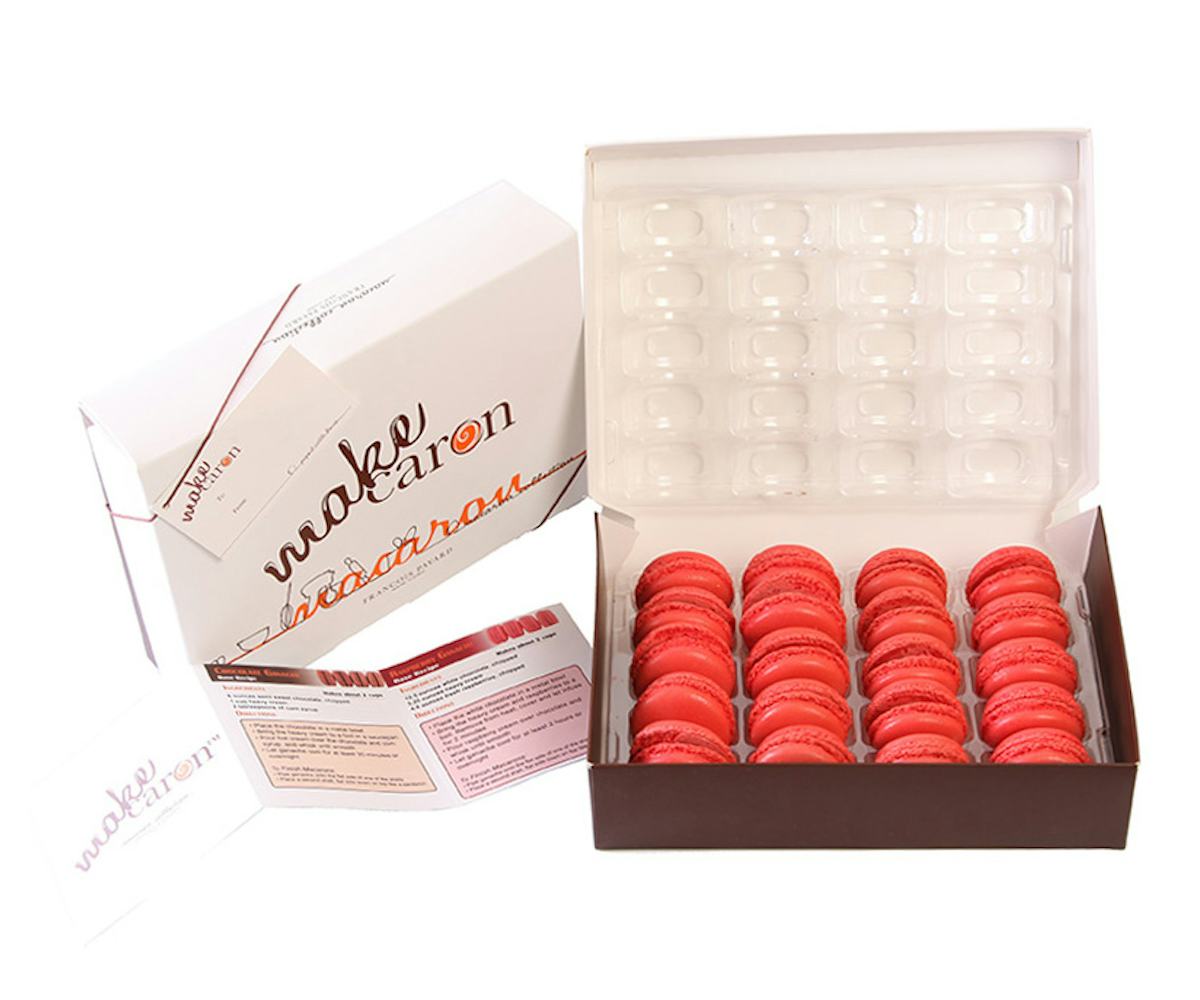 the sweet life
diy macarons? yes, there's now a kit for that.
Anyone who has ever bitten into a macaron knows the magic somehow captured between two meringue-based cookies. The French have invented a lot of great things, but I'd argue that this is one of their best.
But just as mastering a real Parisian accent is nearly impossible, making your own macarons is a difficult--and time-consuming--task (our associate web editor Steff tried to bake them herself and claims that it took a full eight hours). So a big merci beaucoup to Francois Payard and his genius creation, called the MakeCaron. The French pastry chef, renowned for his luxe, Easter egg-hued take on the bite-size pastry, has created a kit to make it way easy for you to whip up macarons at home.
Here's how it works: Each MakeCaron box comes with 40 macaron shells. Why is that important? Because that's what takes so damn long to make (not to mention the fact that anything made with egg whites is super-finicky), so you're basically cutting out a few hours of prep work. All you need to do is create the sugar-y filling, made easy since the kit comes with Payard's recipe for four different ganache flavors, which you can mix and match.
The shells are currently sold in chocolate, vanilla, and raspberry flavors (the latter being an eye-popping pink that is pretty close to our signature NYLON color), and each goes for $22. It's the perfect gift for your Amelie loving friend--though we wouldn't blame you if you kept it for yourself.