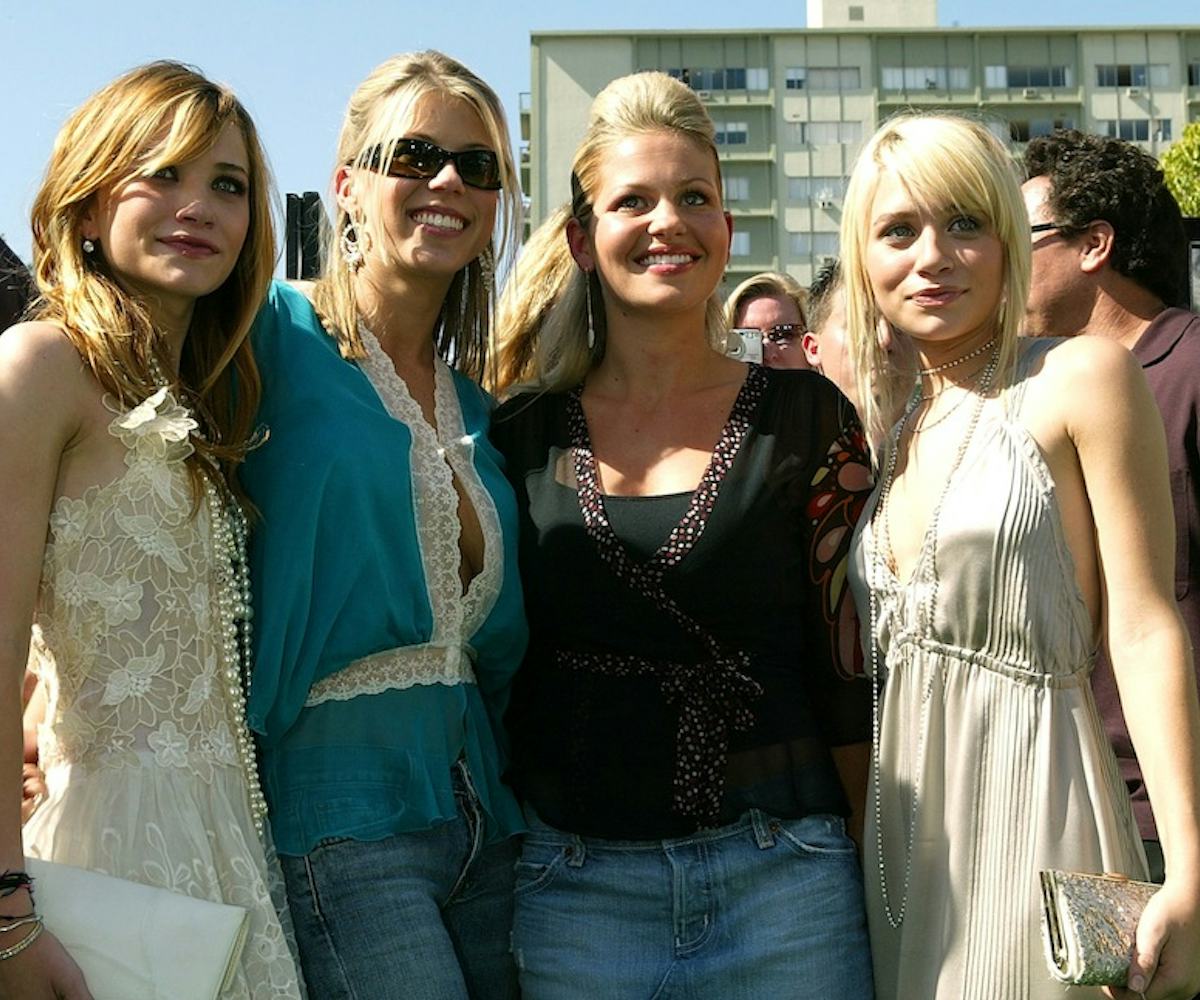 photo by kevin winter/getty
dj tanner reunited with kimmy gibbler at long last
everyone's favorite brat is back
Fuller House, the Full House reboot, seems to be the gift that keeps on giving. From the recent rumors that we'll get to see our favorite twin actresses—Mary Kate and Ashley Olsen—reprise their iconic role as little Michelle Tanner, to behind-the-scenes social media pics, the Netflix reboot has been bringing back some major '90s nostalgia.
Yesterday, we got our biggest sneak peek when Candance Cameron Bure (a.k.a. DJ Tanner) shared a photo of her, Jodie Sweetin (Stephanie Tanner), and Andrea Barber (Kimmy Gibbler) on set.
We have to admit, it's a little weird seeing Kimmy Gibbler all grown up and sans the curly-haired ponytail we once knew so well, but we're excited to see how her character has evolved since her days as a junior high schooler. Will she still be the endearing brat, or will she be the mature adult that her new, straightened, shoulder-length lob suggests? Only time will tell, but for now, keep sharing those on-set selfies Fuller House cast! We're loving them.