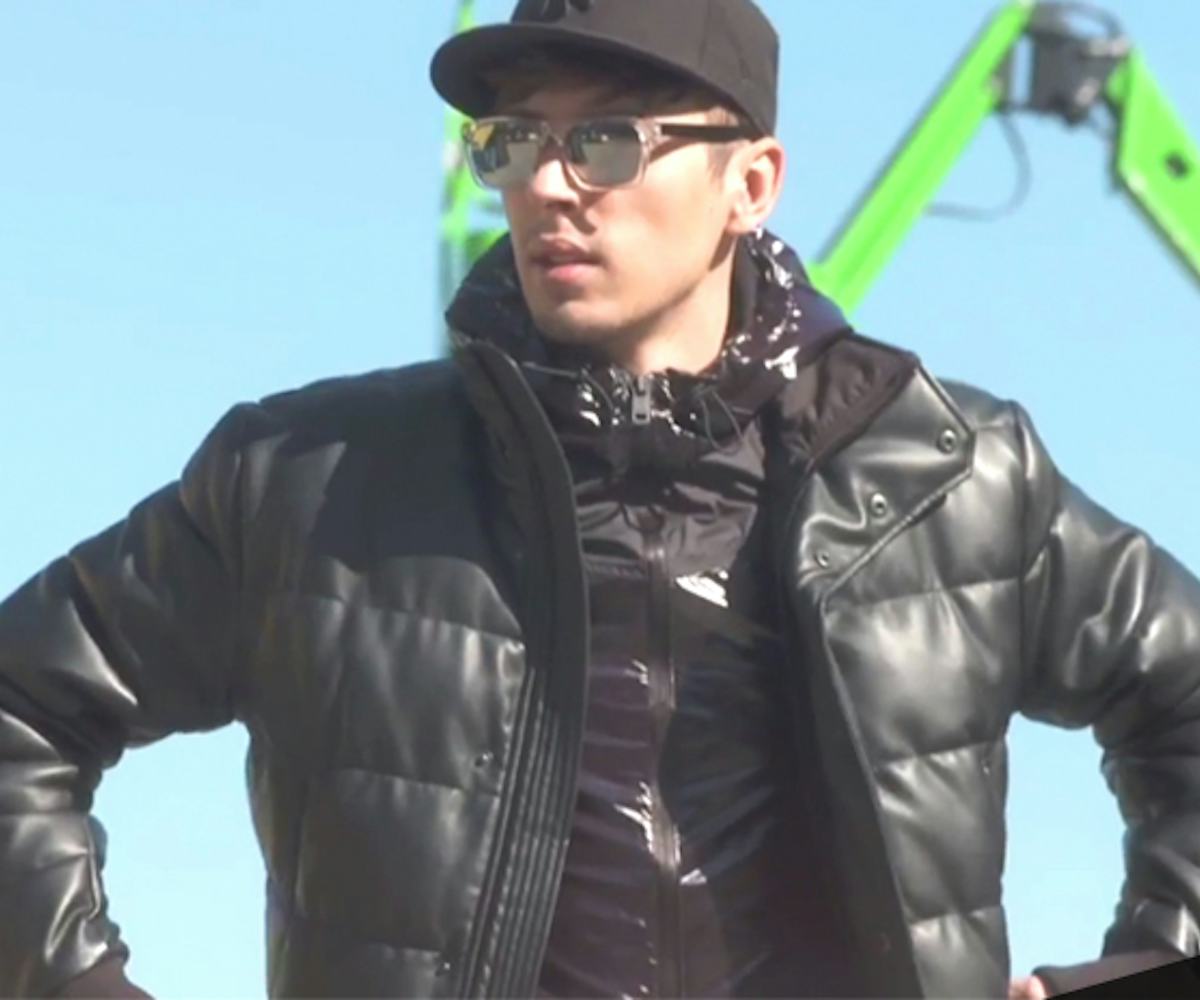 nylon x dkny jeans: mess kid's downtown guide
the dj spills on the best places to get music, chill out, and be inspired.
Latvian native Mess Kid might've moved to Detroit when he was six, but 25-year-old Artem Emelianov now considers New York home. From his home base in Harlem to off-the-beaten-path Brooklyn gems to Brighton Beach, check out the best spots from a guy who knows NYC inside and out.
Best restuarant:
Kenka
(25 St. Marks Place)
"Probably my favorite restaurant in NYC, it's a Izakaya-style Japanese restaurant with a bunch of weird food, and cheap drinks."
Best hangout spot:
(Upstairs at Eric's- 472 9th Ave.)
"I helped create Upstairs with photographer and good friend Eric Johnson. It's a space in NYC that we've used to create a chill creative environment for like-minded people to come collaborate and just get some work done if they don't have an environment of their own... and we throw dope parties."
Best place to be inspired:
Brooklyn Bridge
"In the summer after shows, my friends and I walk to the middle of the bridge, bring some beverages and just chill and talk and watch the sun come up. It's nice to see the city wake up sometimes."
Best place for cheap thrills:
The Thing (1001 Manhattan Ave.)
"A basement full of records in this thrift shop in Greenpoint, Brooklyn....everything is $2."
Best place to get music:
A1 Records (439 East 6th St.) 
"Great Selection of used house and techno... good hip-hop and R&B as well."
Best sushi:
Charlie's Place (1960 Madison Ave.)
"Small, family-owned sushi spot on my block in Harlem. It has super fresh fish  and amazing prices."
Best place for Russian food:
Brighton Beach
"It's a big community in Brooklyn about 50 minutes from the city. I take the train out there and get a bunch of Russian food; it reminds me of home."