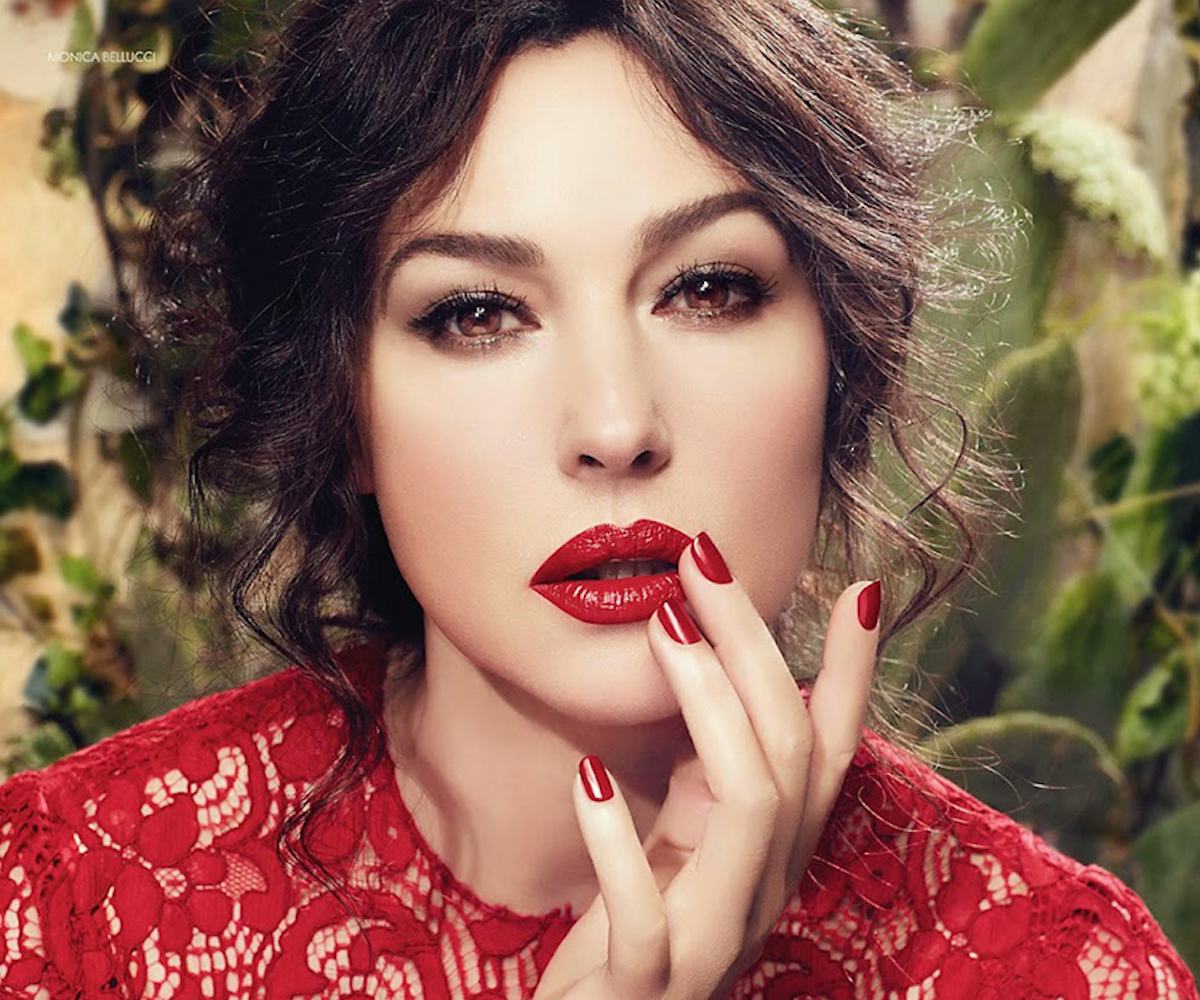 all photos courtesy of dolce & gabbana
the war of the roses
with 20 new lip colors from dolce & gabbana beauty, how can a girl choose?
A wise man once said that a rose by any other name would smell just as sweet, but would it look as good too? While you ponder that thought, let us tell you thank Dolce & Gabbana's new spring '14 collection of their Classic Cream Color Lipsticks inspired by Domenico Dolce and Stefano Gabbana's garden will definitely make your lips look (and smell) as good as any rose.
With 20 new shades, each named after (and matching with) a variety of rose, the spring line is a true garden of delights. If you want to go full Monica Belluci in the ad campaign, you're going to need the Devil hue. For a Beyonce-style nude pout, try Honey, or if you're looking for a more electric pink shade, we'd vote for Bellissima. 
Find your favorite color in the slideshow and tell us your pick on Twitter and Facebook. 
P.S. Dolce&Gabbana National Makeup Artist, Christian McCulloch, will be on hand to share his latest tips from the collection in NYC! He'll be at Saks Fifth Avenue on May 17, 2014 (call 212-940-4949 for an appointment) and at Macy's Herald Square on June 13 (call 212-494-5369 for an appointment).
Need more beauty inspiration? Follow us on Pinterest!
Dolce & Gabbana Classic Cream Lipstick in Delight
Dolce & Gabbana Classic Cream Lipstick in Dreamy
Dolce & Gabbana Classic Cream Lipstick in Ballerina
Dolce & Gabbana Classic Cream Lipstick in Black Magic
Dolce & Gabbana Classic Cream Lipstick in Bonbon
Dolce & Gabbana Classic Cream Lipstick in Chic
Dolce & Gabbana Classic Cream Lipstick in Daring
Dolce & Gabbana Classic Cream Lipstick in Gorgeous
Dolce & Gabbana Classic Cream Lipstick in Guilty
Dolce & Gabbana Classic Cream Lipstick in Honey
Dolce & Gabbana Classic Cream Lipstick in Immaculate
Dolce & Gabbana Classic Cream Lipstick in Luscious
Dolce & Gabbana Classic Cream Lipstick in Princess
Dolce & Gabbana Classic Cream Lipstick in Ruby
Dolce & Gabbana Classic Cream Lipstick in Sassy
Dolce & Gabbana Classic Cream Lipstick in Star
Dolce & Gabbana Classic Cream Lipstick in Tease
Dolce & Gabbana Classic Cream Lipstick in Tender
Dolce & Gabbana Classic Cream Lipstick in Traviata