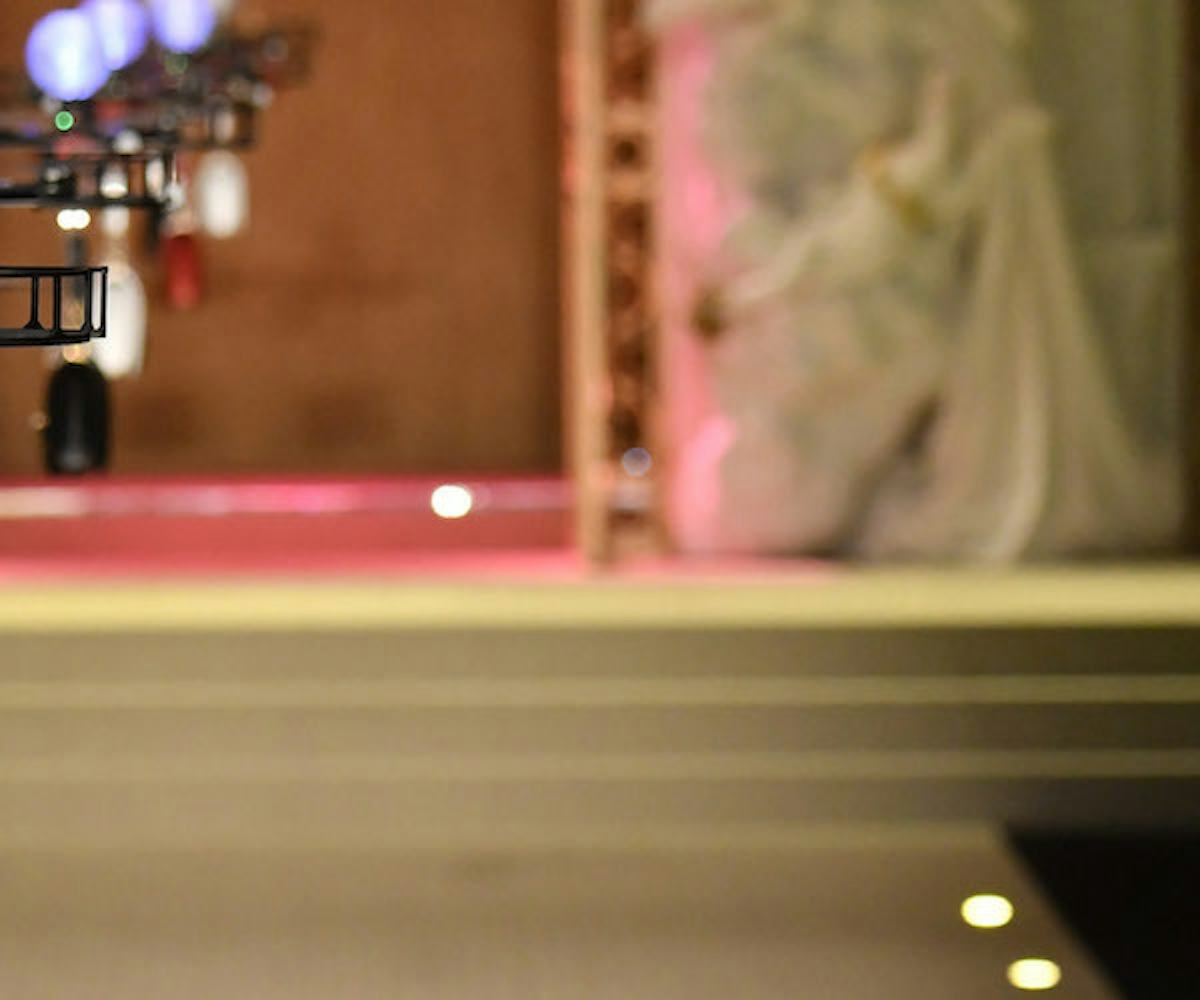 Photo courtesy of Dolce & Gabbana
Dolce & Gabbana Replaced Models With Drones
The Fall 2018 runways have been filled with all sorts of peculiar things. There were dragons and replica heads at Gucci, live puppies at Tod's, and even an enormous robot at Phillipp Plein.
The latest non-model to walk—err, hover over—the catwalk? Drones at Dolce & Gabbana.
At its Fall 2018 show in Milan over the weekend, we saw a lot of familiar things: decadent fashion carefully embellished and embroidered, some killer crowns and headpieces, and a ton of ornate eyewear and jewelry. But there was also something unexpected on the runway.
For a portion of the show, the brand sent out its latest handbag designs hanging from hovering drones, rather than on the wrists and shoulders of the models. Each drone was adorned with a crystal ball-like glowing orb, making for an eerie effect.
Between the robots and drones, do we smell a new trend? Will models soon be entirely replaced with AI? One thing's for sure: the future is here.