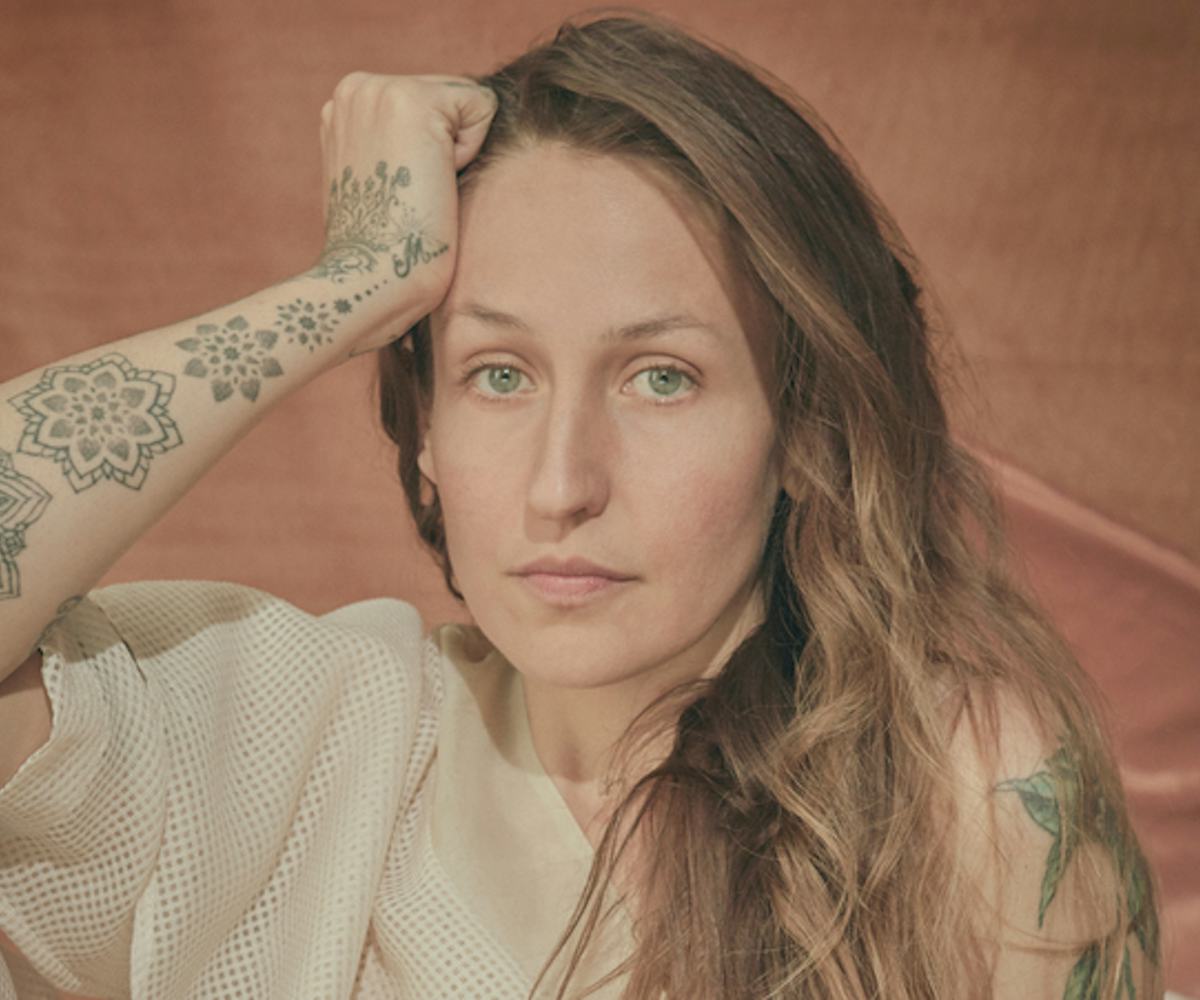 Photo by Robin Stein
Domino Kirke Takes Us Through Her Debut Album, Track-By-Track
'Beyond Waves' is very strong and personal
There's a tremble and a shudder, lacing throughout Domino Kirke's debut album, Beyond Waves. It's strangely comforting, though; it feels familiar and intimate. Perhaps it's a side effect of Kirke's offhand vulnerability and keen observations of life, love, separation, and growing up. Perhaps it's the Joni Mitchell-type vibe that saturates each song with dreamy puffs of smoke. Kirke has created a collection of songs that are poetic, complex, and utterly at ease with their own, unique dispositions. It's a lush atmosphere, collected and calm—like, as the title would suggest, a body of water after a storm passes, with only the faint hint of a ripple left behind. It's a testament to Kirke's talent as a songwriter and music's ability to humble and quiet a listener.
Here, Kirke and her friend and frequent collaborator Luke Temple take us through each of Beyond Waves' tracks.
"Friend of The Family"
Domino Kirke: This song is about my folks choosing to divorce later in life. It forced me to scan my childhood and find the gold in the mud. I grew up around a lot of artists and people passing through. I learned so much from them. I felt the safest with them—and the most endangered. It's about realizing that.
"Beyond Waves"
DK: This song is about moving past that breaking point and into a clearing. It's about grief and how it needs to move through you. It's about choosing another life, choosing health, after a separation. It's about being in the unknown with someone you knew so well, but leaning into that discomfort anyway. My friend, Mike Bloch, brought the demo to me as an instrumental, and writing the lyrics to it was really like medicine. It's about having closure... whatever that means.
"Paranoid Flowers"
Luke Temple: It's kind of a Brazilian chordal movement, and I thought the image of paranoid flowers was interesting and analogous to our own situation as human beings.
"Nightmare"
LT: This one's about getting comfortable with the darkness, rather than running from it or avoiding it.
"Half Blood"
DK: This song is one of my favorites. The musicians were so sensitive to the subject. It's about my older brother, and how I always wanted him to see me as an equal, even though we had different fathers.
"Picture"
DK: This song is about being unsure about someone, but it's mostly about unwillingness. It's about not wanting to feel close, so you could go back to being alone and say, "I told you so."
"Out of Nowhere"
DK: This is a song by Phillip Roebuck. After a few friends passed away in one year, I found it easier to connect to them through his words. I've been singing it for years now.
"Pilot"
DK: I wrote this song when I was 17 with my dear friend, Jordan Galland. It's about teenage obsession and feeling high off this city [New York City]. I had recently moved from England to New York City.
"Black Jack"
DK: This song was written about my grandfather. He loved to gamble, so "Black Jack" was his show name. It's about making peace and trying to understand his legacy. Writing this song was a way for me to get out from under the family storytelling. I just wrote how I saw him.
"Happy No Happy"
LT: It's about someone I know who was raised by a single mother who dragged her all around the country to live in different "spiritual" communities, and how damaging it was in the end.
"O'Kane"
DK: This song is about my son's father and his upbringing. It's about self-acceptance and unconditional love. Honoring where we and who we were when we became a family, and how far we've come. It's about letting go and allowing ourselves real time to forgive. I had to learn to respect the relationship my son had with his father outside of the three of us. The nod to The Band was something I was happy with.