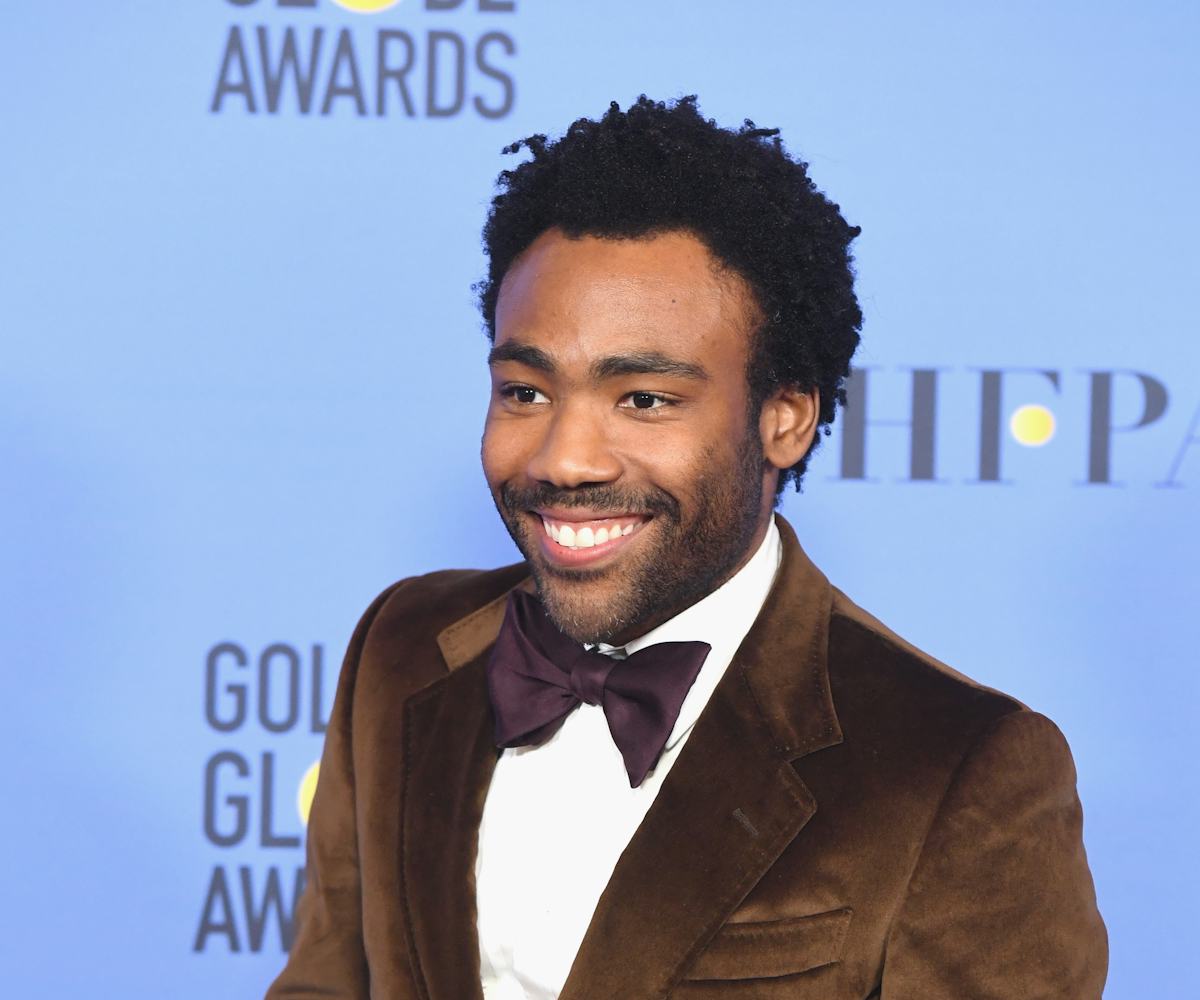 Photo courtesy of Kevin Winter/Getty images
Donald Glover Is Your New Simba
In Disney's live action version of 'The Lion King'
Is anyone having a better year than Donald Glover? After being cast as Lando Calrissian in the upcoming Han Solo movie, and releasing a dope neo-funk album to boot, Glover's baby Atlanta basically swept the Golden Globes. As if things couldn't get any better, now we know that the 33-year-old polymath will voice Simba in Disney's live-action version of The Lion King.
The news came courtesy of director Jon Favreau, who tweeted Glover's casting late Friday. "I just can't wait to be king. #Simba," Favreau wrote underneath a photo of his new star. Favreau—who's suddenly Disney's golden boy after the massive success of The Jungle Book—also revealed that James Earl Jones will voice Simba's dad, Mufasa. "Looking forward to working with this legend. #Mufasa," Favreau tweeted.
There's no word yet on when we might see Glover bring the beloved Simba to life, but with the live action version of Beauty and the Beast out soon, and Glover's Star Wars commitments looming, some time in 2019 seems like a safe bet. Call it the circle of Hollywood.