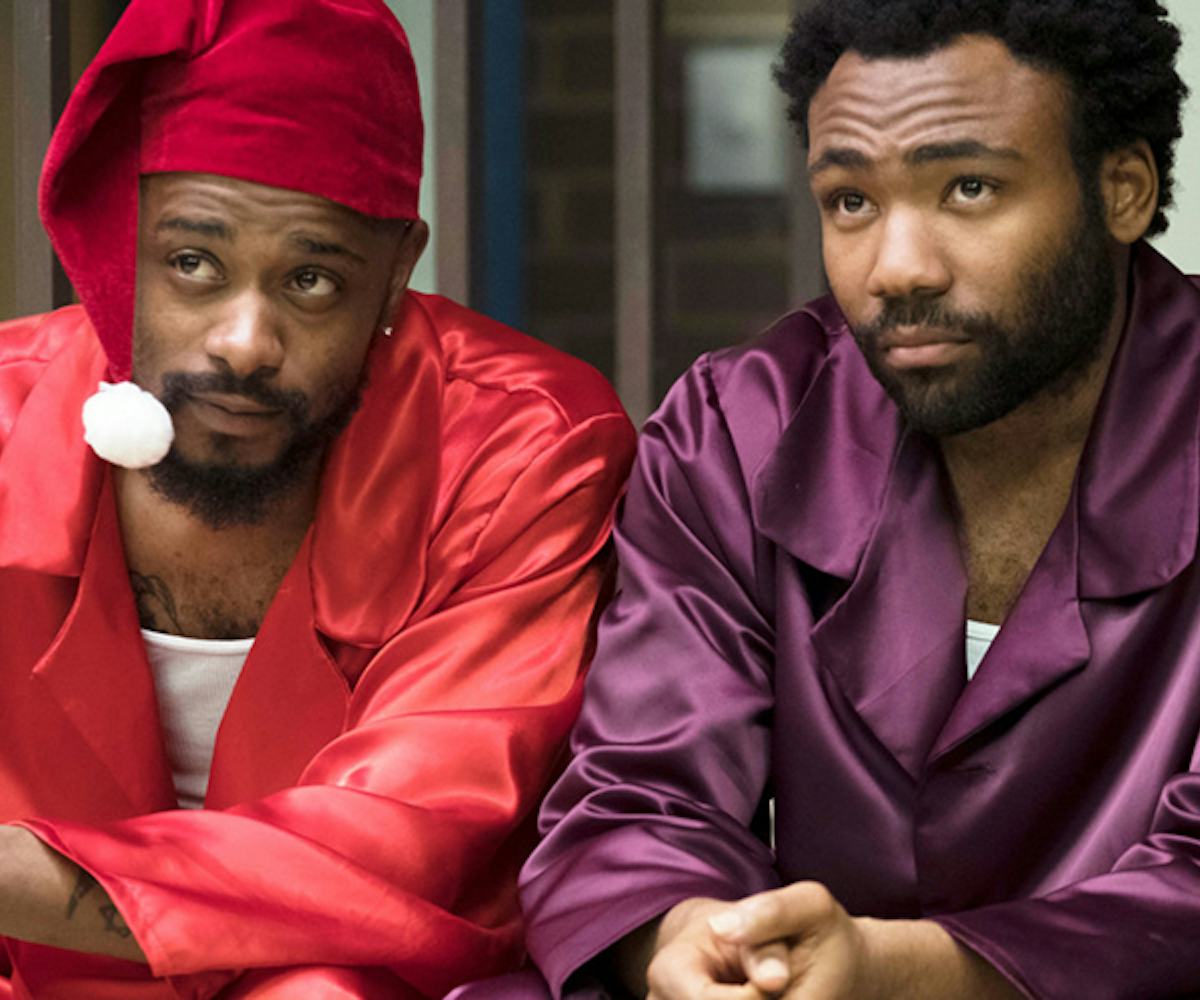 Photo courtesy of FX
Donald Glover Recreating TLC's "Creep" Is A Blessing Unto Man
Creep around to get attention
What did we do to deserve this?
In a somehow-deleted scene from last week's Atlanta episode, Donald Glover, Brian Tyree Henry, and Lakeith Stanfield don silk pajamas and flex the hell out of TLC's "Creep" choreography. It is truly a gift, made even more special by it being something so good the show's director and executive producer, Hiro Murai, could not not share it. Who knew a little sliding and a little swaying are all you need for a brilliant minute or so? (The boys of Atlanta toot a lil' zoot and sip on some wine, but hey, your own ennui can be just as fun.) What other moments like this is Murai sitting on?
That said, when the praises go up, the Donald Glover blessings come down. Glover will be taking his Childish Gambino project on tour this September with Vince Staples. Rae Sremmurd will be joining the pair on a handful of stops, too. Silk pajamas aren't included, but they're definitely appropriate and will be appreciated.