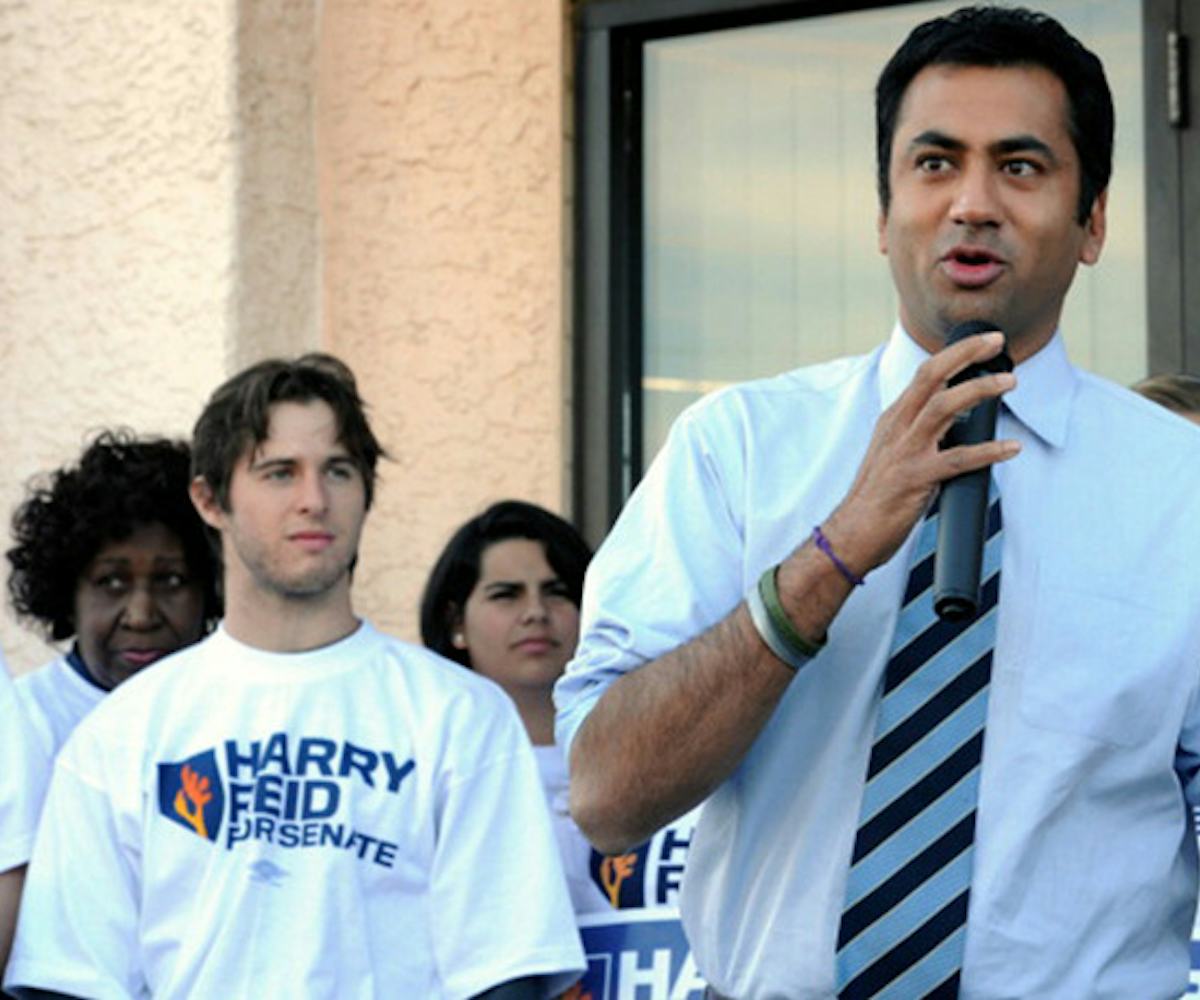 Photo by Ethan Miller/Getty Images
Trump's Art Council Doesn't Want To Work With A Nazi Sympathizer
Another committee disbands
Just two days after members of the White House's Manufacturing Council and the Strategic and Policy Forum resigned, Donald Trump's committee on cultural policy, the Committee on the Arts and Humanities, has decided to disband. All of these groups have cut ties with the White House after Trump showed support of neo-Nazis after a violent white supremacist rally in Charlottesville, Virginia.
"Dear @realDonaldTrump, attached is our letter of resignation from the President's Committee on the Arts & the Humanities @PCAH_gov," Kal Penn, a member of the committee, tweeted yesterday. At first all of the members except for one resigned, but they got the final signature later in the day. 
Some council members quit immediately following Trump's election, the Washington Post reports, but most wanted to wait until he appointed new people. This, of course, never happened, and Trump's recent comments about the "fine people" at the neo-Nazi rally was one step too far for the group. 
"Reproach and censure in the strongest possible terms are necessary following your support of the hate groups and terrorists who killed and injured fellow Americans in Charlottesville," the letter begins. "The false equivalencies you push cannot stand. The Administration's refusal to quickly and unequivocally condemn the cancer of hatred only further emboldens those who wish America ill. We cannot sit idly by, the way that your West Wing advisors have, without speaking out against you words and actions."
The letter also calls for Trump's resignation. "Supremacy, discrimination, and vitriol are not American values," it reads. "Your values are not American values. We must be better than this. We are better than this. If this is not clear to you, then we call on you to resign your office, too."
Of course, once Trump heard that the members of the council were disbanding, he said he was planning on ending the group anyway. This is a similar strategy to when he tweeted that he was disbanding the Manufacturing Council, but committee members had already resigned. 
Penn reminded the president that you can't break up with someone after they've broken up with you.