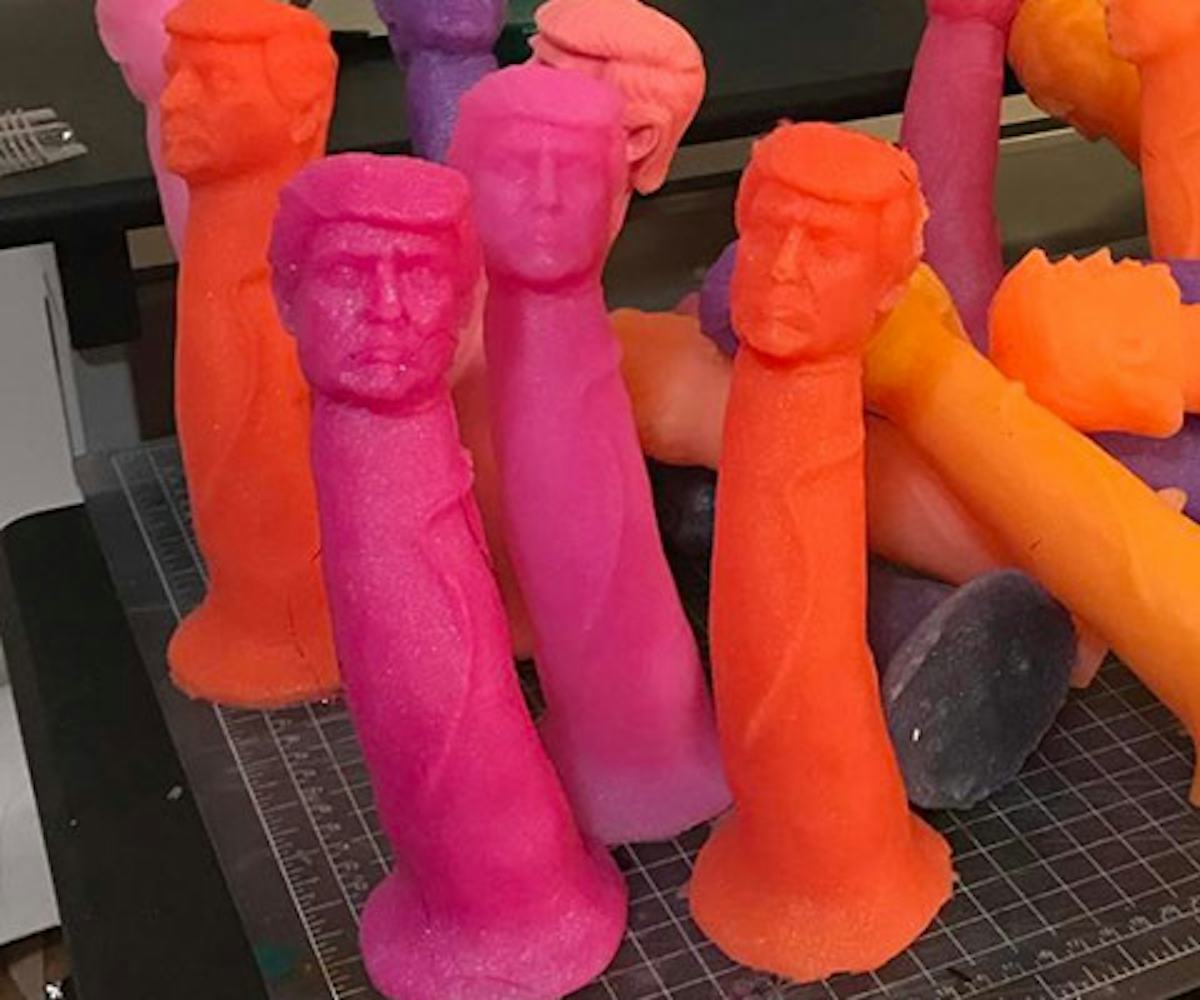 Image via Twitter/@bevhillsantifa
Someone Made Trump Dildos, And Good God, No
In case you were looking for a sex toy that will make your vagina want to crawl up into itself, an artist is now making Donald Trump-shaped dildos. A photo was posted, by a parody account Beverley Hills Antifa, of the artist, who goes by Hutchtastic, sitting with her colorful array of Trump dicks. "Protest Trump By Putting Him Inside Of You," the caption reads. Nooo, thank you.
While we've all said "fuck Trump" so many times we've lost count, nobody, not even his own wife, actually wants to fuck Trump. But, after discovering the Trump dildos, I searched for any other disturbing sex merch inspired by the president. Turns out, it's a thing. There's Trump butt plugs, electric violet wands modeled after his tiny hands, and a blow-up "love doll." We just keep finding new layers to this hellscape, don't we?
Fortunately, the dildos also make pretty good wind chimes.