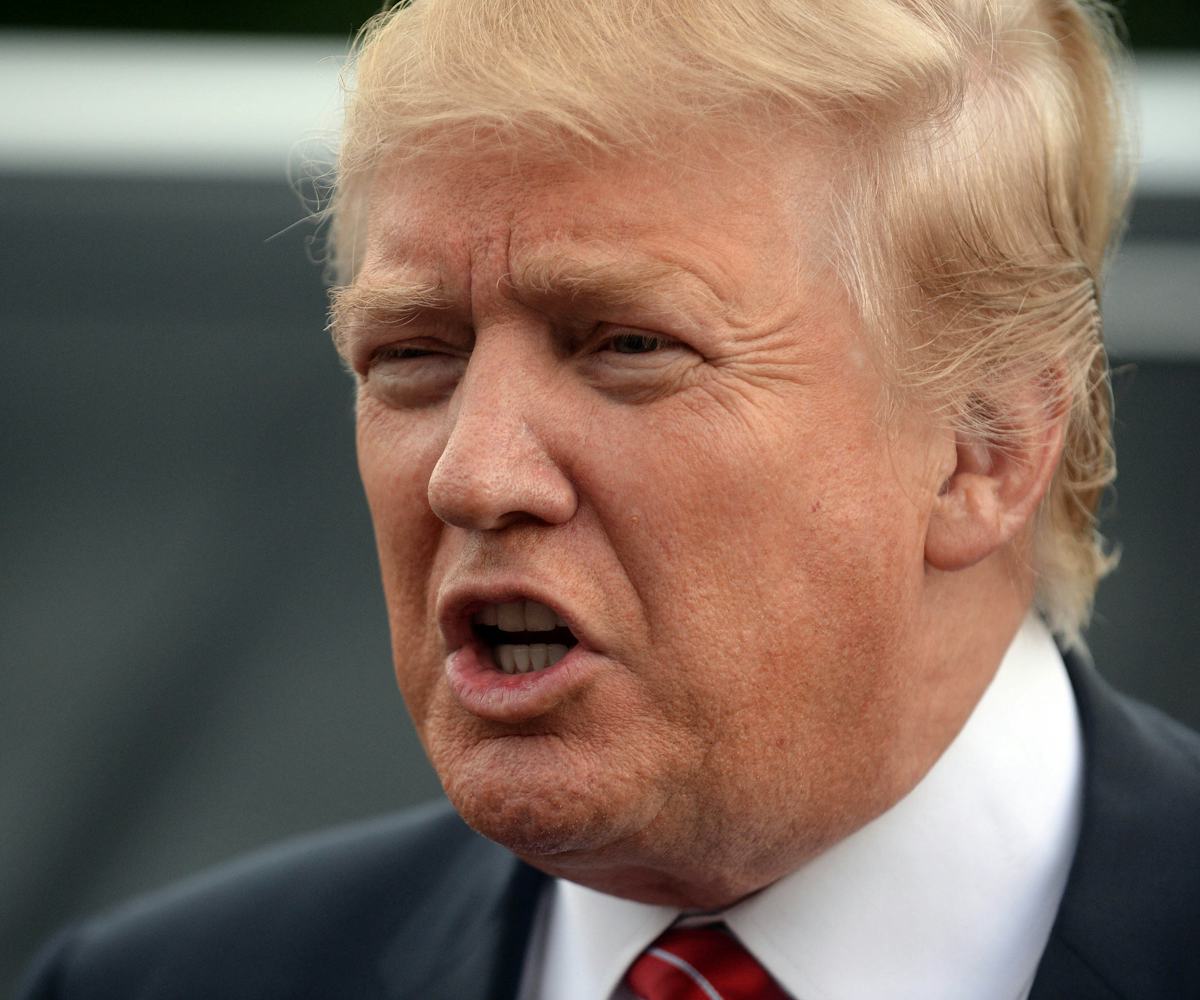 photo by darren mccollester / getty images
This Is What Donald Trump Looks Like With A Man Bun
…in case you ever wondered
In his bid to become the running presidential candidate for the Republican Party, Donald Trump has proven he is not above both catty tweets and subtweets to criticize his fellow GOP candidates' views on controversial campaign issues.
@FigDrewton just dropped the mic with his response to one of Trump's tweets about Senator Marco Rubio's stance on illegal immigration by photoshopping Trump's infamous highlighter comb-over, into a trendier, hipper hairstyle that would maybe help win over youth voters.
If Trump were to try out his own top knot, he would be a little late to the trend. Jared Leto and Leonardo DiCaprio—the early adopters of the man bun—have both recently chopped off their own buns, so there would be no guarantee that the higher the bun, the higher the ratings.
(via Mashable)