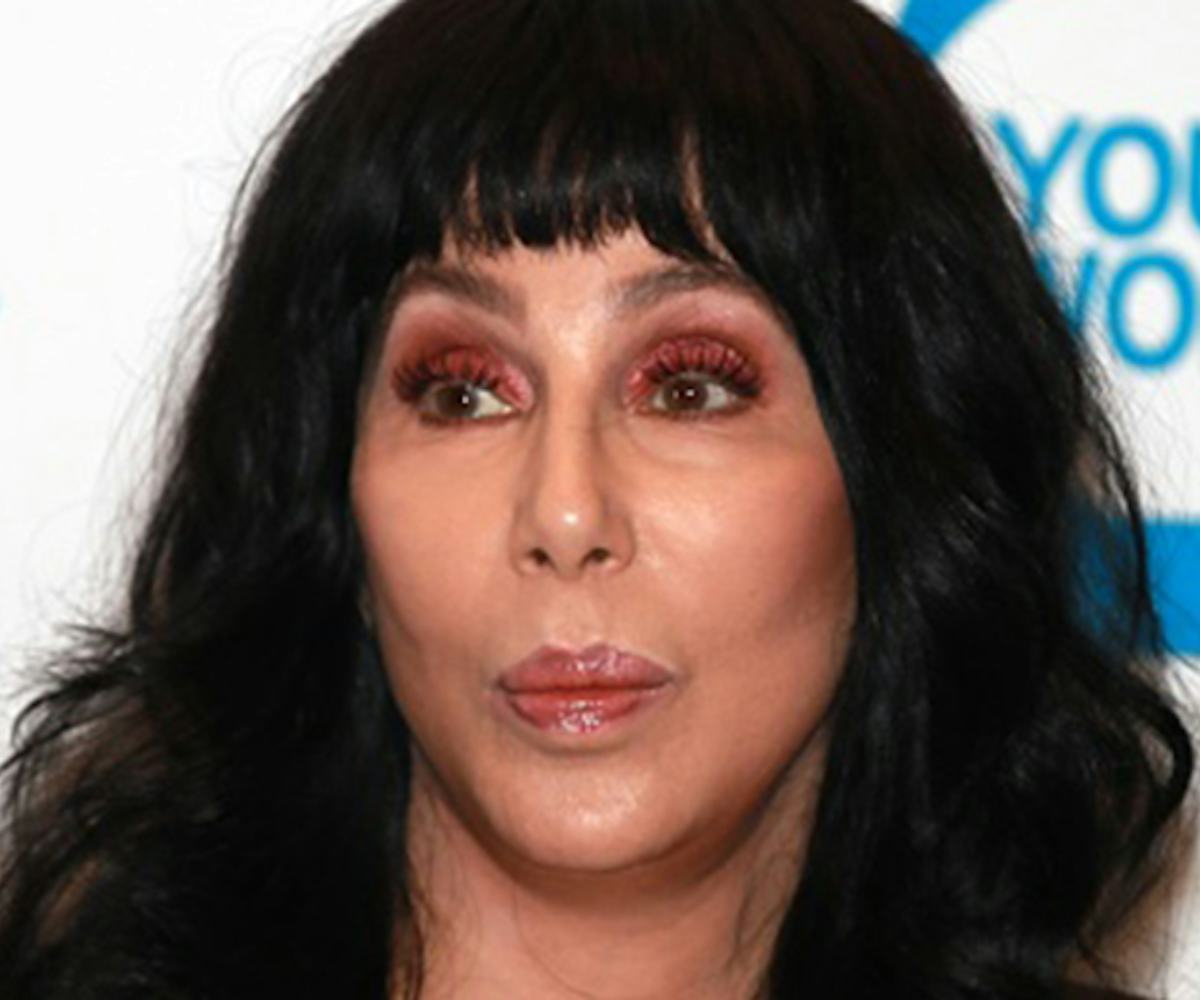 Photo by Lokman lhan/Anadolu Agency/Getty Images
You Will Want To Read Cher's Response To Donald Trump's Nuclear War Rant
Whose eggplant is bigger?
Last night, our president went off the deep end for the 1 millionth time, but somehow it always seems to feel new and freshly terrifying each and every time. Around 8pm last night, Donald Trump decided to respond to North Korean dictator Kim Jong-un's claims that he has a "nuclear button" at his desk at all times. In so many words, Trump turned a potential nuclear holocaust into a dick-measuring contest. Instead of reading all of the dangerous and childish things he tweeted, read goddess Cher's response to it all:
Then she quoted the character Fat Bastard from Austin Powers while tweeting a photo of Trump playing golf.
And she was far from done:
Wag the Dog is a film about a presidential candidate who creates a fake war in order to distract from sexual harassment allegations against him—a plot that seemed ridiculous in 1997 but now isn't too far off from reality. 
She continued in a more serious manner, sharing screenshots of headlines about animals dying from oil spills and the Trump administration easing penalties for negligent nursing homes.
Cher concluded the thread with:
I hope this was a better way to absorb the news than having to comb through Trump's ramblings, in which he incited nuclear war, attacked the free press, and then recommended everyone tune into Sean Hannity's show on Fox. 
Thank you, Cher. WE [HEART EMOJI] YOU AND [BEE EMOJI]LIEVE YOU CAN SAVE THE WORLD!