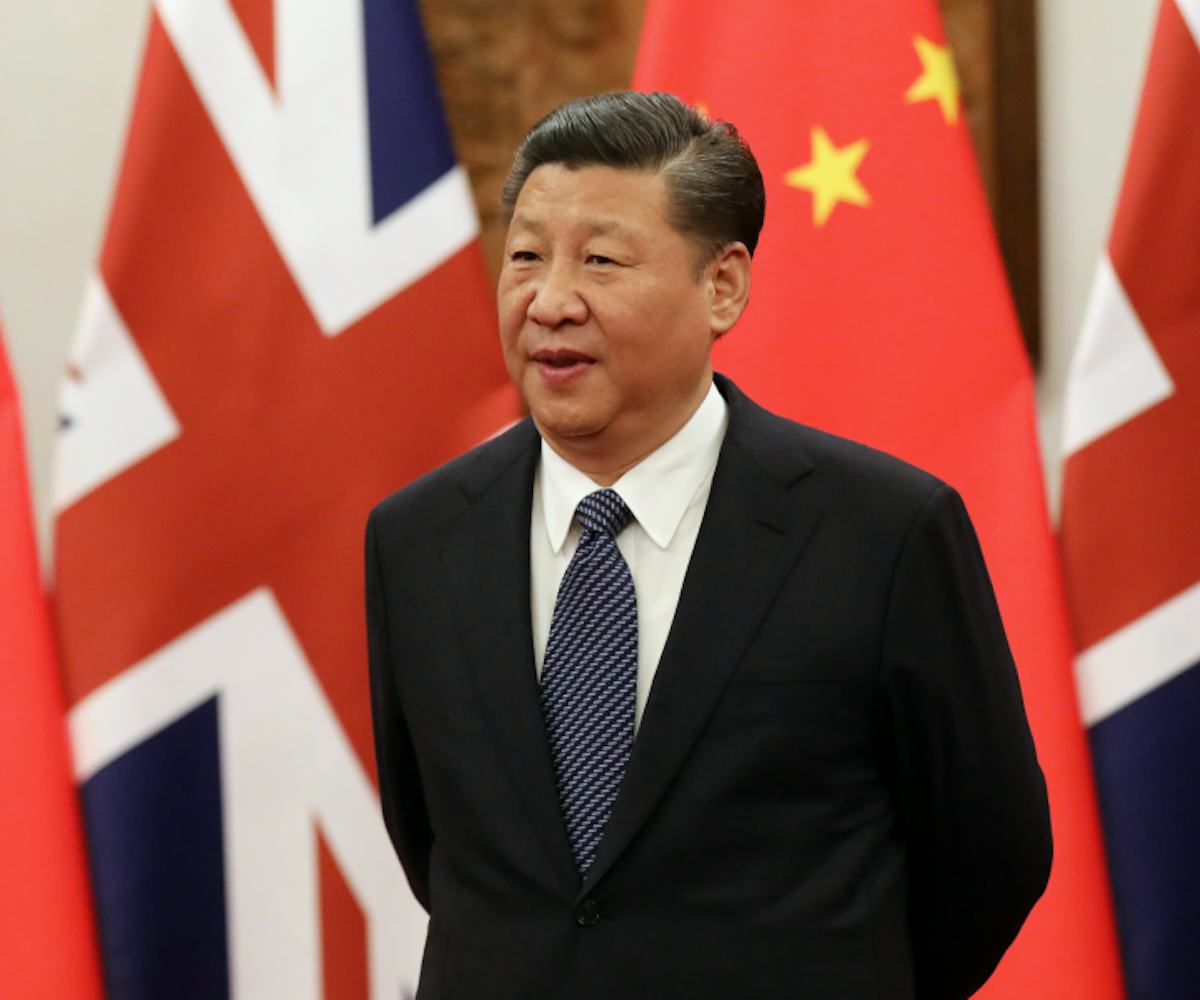 Photo by Wu Hong - Pool/Getty Images
Donald Trump Praises Chinese President Xi Jinping, Mentions Giving Dictatorship 'A Shot'
While visiting Mar-a-Lago for his 100th golf outing since becoming president last year, Donald Trump said at a fundraising event that he admired Chinese President Xi Jinping for attempting to abolish the presidential term limit, effectively becoming a dictator. Trump told the crowd of Republican donors, "maybe we'll give that a shot some day." God help us.
"He's now president for life. President for life. And he's great," Trump said at the event. "And look, he was able to do that. I think it's great. Maybe we'll give that a shot some day." 
While CNN described the speech as "upbeat" and "peppered with jokes," the president's comments are not that far-fetched considering he launched his re-election campaign just one month after taking office. 
It's also uncomfortable to watch the president make light of something like this, considering what Xi's move for more power means for the people of China (and the rest of the world, too).
"This kind of permanent leadership never ends well," Zhou Fengsuo, an activist who fled China in 1989 following the Tiananmen Square protests, told The Guardian. "History tells us it will not just be a Chinese issue, it will have a deep and profound influence on the world ... [China] will see a lot of uncertainty and likely conflict because of this."
President Xi Jinping is currently finishing his first five-year term, after taking office in 2013. He wants to now amend the Chinese constitution, removing the stipulation that the president and vice president "shall serve no more than two consecutive terms."
Usually, former Chinese presidents have stepped down after their second term, but continued to pull strings behind the scenes, according to The New York Times. Xi is now formally changing the constitution so as to not appear as "some sort of Banana Republic," Harvard University China expert Roderick MacFarquhar told The Guardian. "He's signalling: 'I'm going to stay on forever.'" 
Here's to hoping Trump never, ever gets even remotely close to doing this.