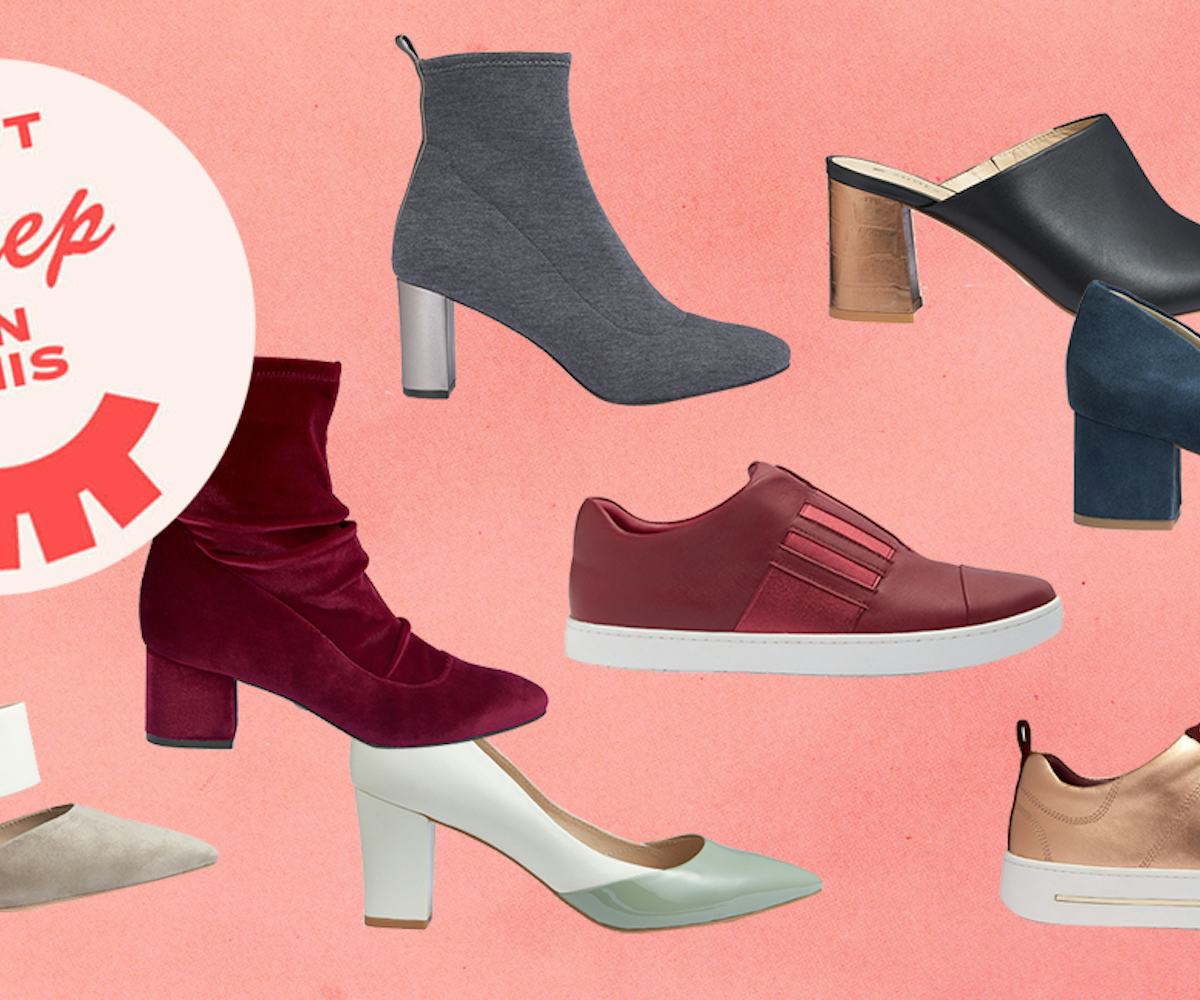 Meet The Shoe Brand That Lets You Play Designer
Don't sleep on this: Shoes Of Prey
Friends don't let friends miss out on all the cool, under the radar things they know about, like where to buy ultrafashionable clothes at decidedly non-runway prices or which little-known beauty brand is low key making the best highlighter around. And because we consider our readers to be like friends, we decided to gather together all our best tips in a new series: Don't Sleep on This. Check in every week to see what things we can't wait to share with you.
Have you ever dreamed of being a shoe designer, but then let that dream die? Well, customizable shoe brand Shoes of Prey is here to let you play out your old fantasy. And since we all love a good customizable option, this label is definitely one to pay attention to right now.
The Aussie-born, now-global brand basically lets its users do the designing, starting from a template offering an assortment of heels, boots, flats, sandals, and sneakers. From there on, the experience becomes entirely your own.
I'm not just talking about choosing a color and changing some laces (though, you obviously can do that, too). Styles range from laced mary janes to pointy-toed mules and quilted sneakers, while the fabric options are essentially endless: croc-embossed metallic leather, pearly silks, smooth velvets, suedes, vegan options, and more. You can customize almost everything, from the height of the heel to the shape of the toe and bedazzlements—and even emboss a secret message of up to 25 characters on the inside lining. And don't even get me started on the color options.
According to the brand, there are "trillions upon trillions" of possible combinations, which means it's pretty safe to say you won't find someone rocking the same pair you've created. (And if you do, you should probably get to know each other.)
Do you know how many hours you can spend building shoes when you have so many options? The answer is, more than you probably should. But hey, I'm not judging.
Once you design your dream pair of shoes, hit checkout, and voilà! In two weeks, you'll have a pair of handmade beauties to strut your stuff in.
But why you truly shouldn't sleep on these is the amount of bang you get for your buck. The majority of options range from $150 to $200, yet they wind up looking more like they cost in the upper hundreds. I, too, was a bit skeptical at first, until my gorgeous blush lace-up boots with angled heels showed up at my door. (They haven't come off my feet since.)
All in all, if you just can't seem to find that certain je ne sais quois when you shoe shop next, chances are, you can probably make it yourself.
Check it out for yourself, here. (However, I only recommend clicking if you aren't in a rush to leave your computer.)