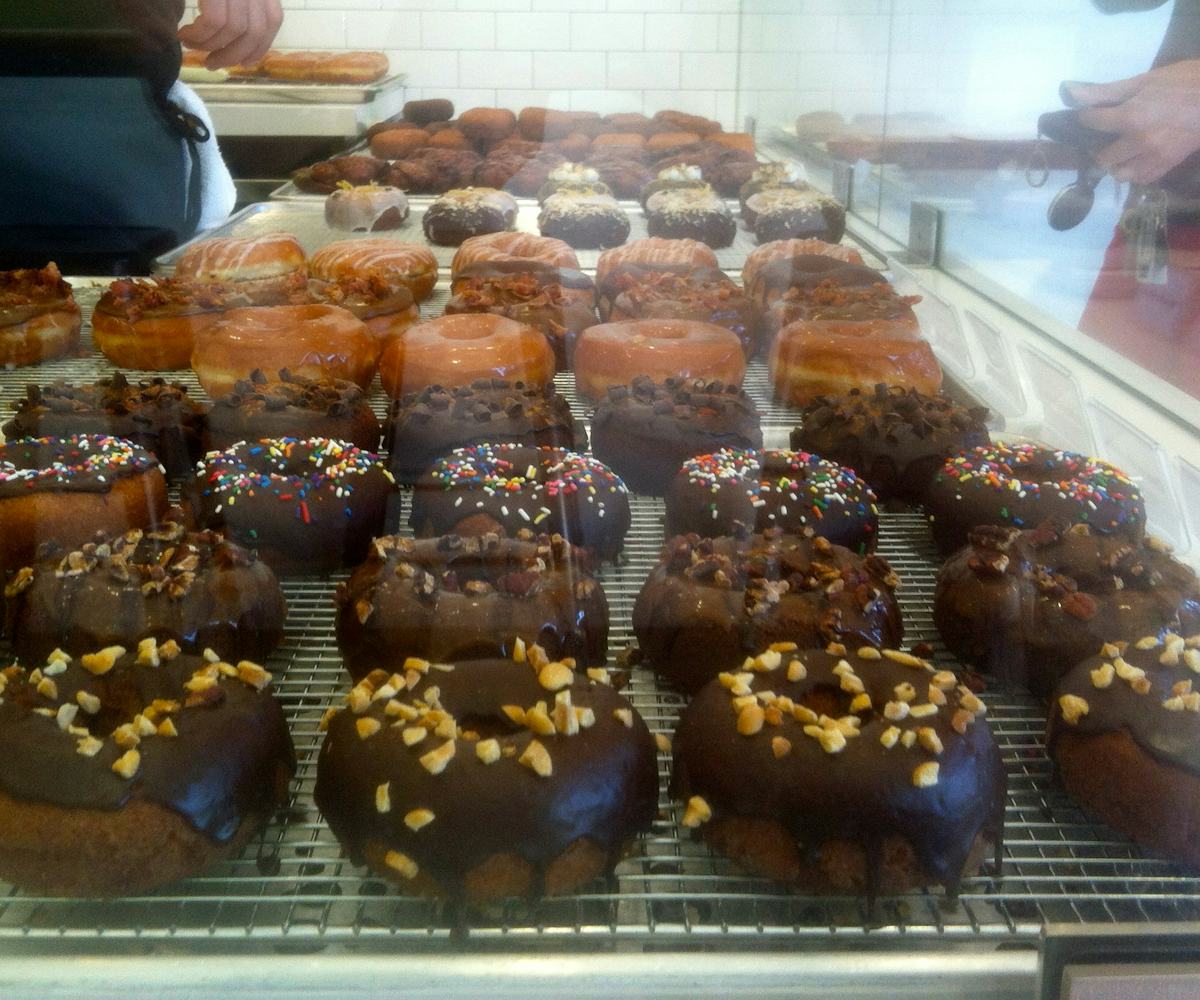 donut friend
There's a little Homer Simpson in all of us…
donut friend
The last time we reported on 
, the brainchild of Drive Like Jehu drummer and multi-platinum record producer 
, it was just about to open its doors. 
, who has been traveling around the country reasearching and doing exhaustive recipe testing for the last few years, has finally opened the doors to his shop. The 
boasts signature creations like 
The Promise Ring, Rites of Sprinkles, The Gorilla Biscuit, and Choclate from the Crypt, named after our favorite bands
. Our man on the street 
stopped by to take on the belaboring task of tasting and photographing all of the different Donut Friend offerings. He shared that the Bacon 182 (pictured above) is a force to be reckoned with. Make sure to stop by and see Trombino & Co. the next time you're in LA at 5107 York Blvd. and check out all of the tasty donut details 
.