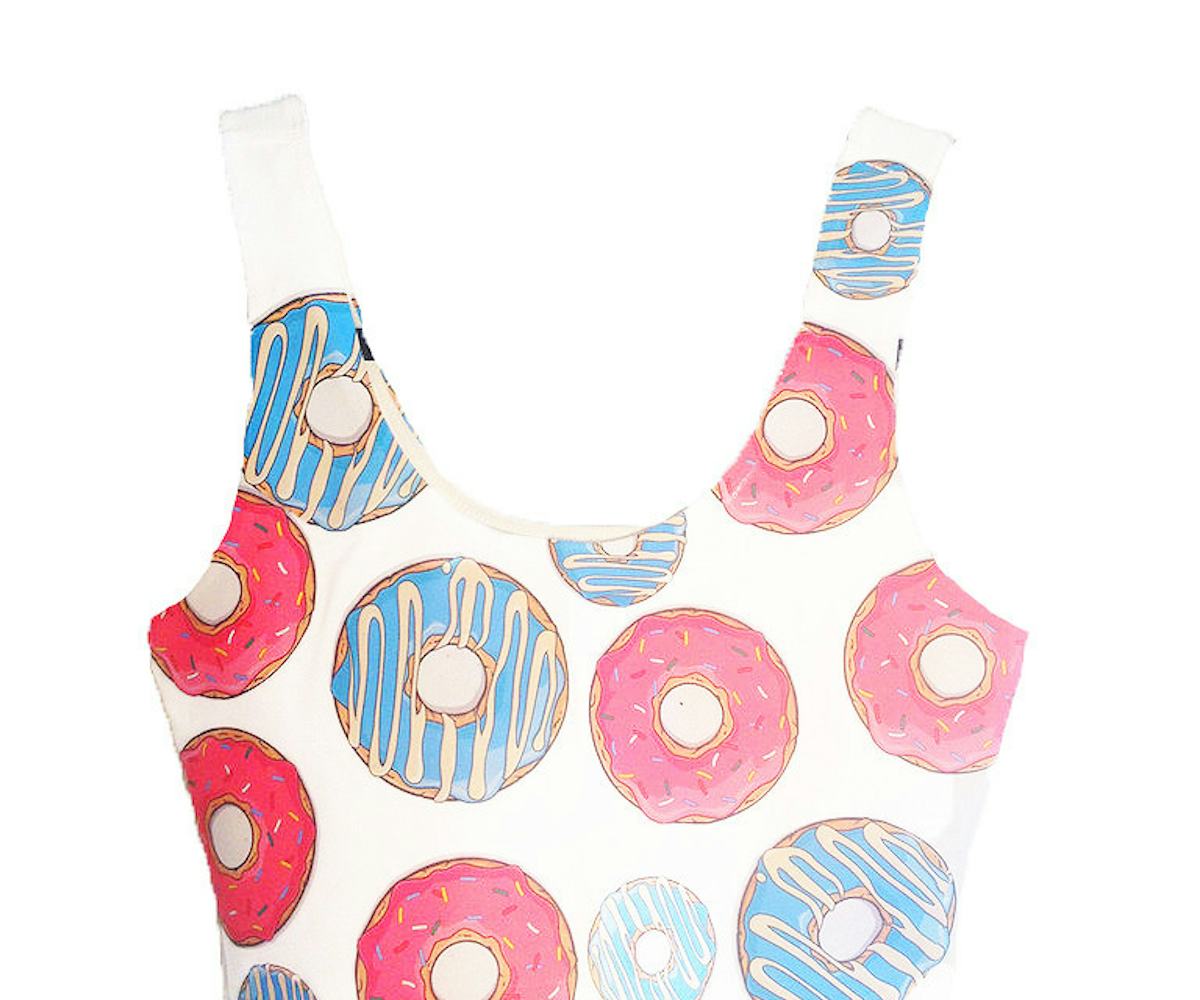 editor's pick: the sweetest thing
straight from the closet of a grown-up lisa simpson.
Like anybody else, I have a favorite style of art, but the kind of art I like definitely isn't classified (yet). It isn't Pop Art, or Expressionism, or Impressionism, or Pinhole Photography. It's when people take famous characters from pop-culture and totally re-imagine them as alternate versions of themselves. A few of the best works would definitely include: If Eloise Moved to Brooklyn, Hipster Disney Princesses, The Personal Mixtapes of Literary Characters, Recess' Ashley Spinelli: Art Major by Day, Roller Derby Star by Night, and Game of Thrones Characters if They Lived in the '80s/'90s--all totally museum-worthy, IMO.
Now, I've been on a total doughnut craze lately (or okay, maybe my whole life) and finding doughnut stuff is easier than ever, because apparently people are finally on the fried dough train with me--from cellphone cases, to wallets, to hoodies, and keychains. But my favorite doughnut-covered thing as of yet is this Doughnut Heaven Crop Top by whocaresnyc?
I'm sure you're curious how this awesome shirt relates to my favorite style of art. And here's why: Because when I saw it (besides instantly craving the Strawberry-Lavender dough-y treat from Federal Donuts in Philadelphia), I thought of the Doughnut King: Homer Simpson. And seriously, if the 20-something, NYLON-reading, MIT-graduate version of his daughter Lisa Simpson were going to the same parties as us today, she would totally don this shirt while dancing all around (and making her father proud).
So, please, I implore you, character re-imaginers of the world, to make a grown-up version of our girl Lisa and dress her up in this shirt (which I need to have right now, so forget you, holiday list). Here's to walking around like a doughnut princess who blasts old-school jazz records through her headphones.