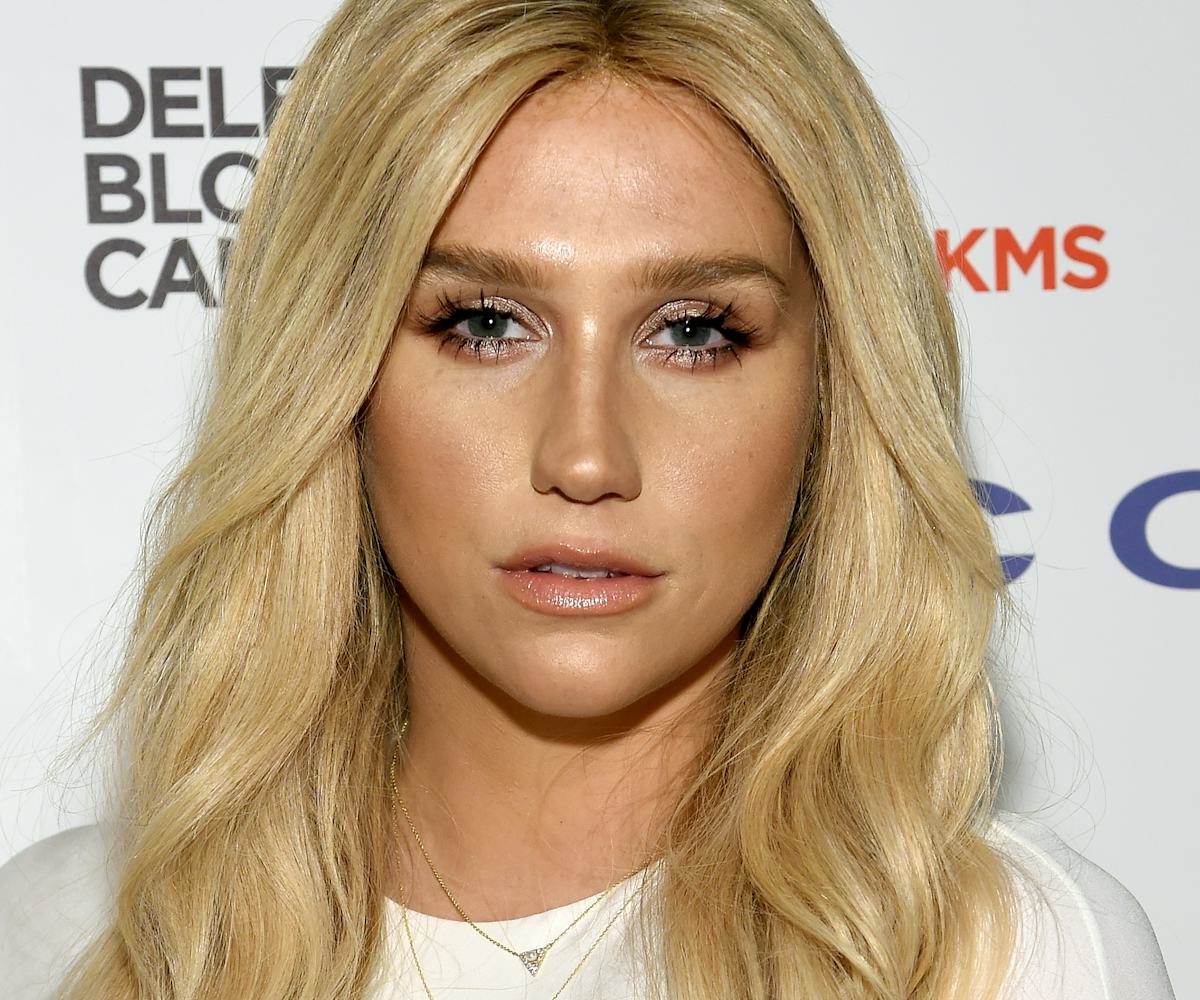 Photo by Jamie McCarthy / Getty images
Dr. Luke Wants To Stop Kesha From Performing At The Billboard Music Awards
Despite Kesha's recent comeback, which saw her release a new song, perform a stirring rendition of Lady Gaga's "Til It Happens to You," and sign on to tour with Diplo this summer—her highly publicized legal battle with Sony and Dr. Luke appears far from over.
Kesha was scheduled to make a triumphant return to the awards show circuit with a scheduled performance at Sunday's Billboard Music Awards. Reports suggested that the singer was planning to make a "statement" about her alleged abuser and former producer, Dr. Luke, instantly making Kesha's performance the most anticipated one of the evening. 
Now TMZ is reporting that Dr. Luke and his label, Kemosabe Records, are trying to block Kesha from performing and that at this time, her performance has been put on hold. However, since Kemosabe Records holds all the rights to Kesha's songs, it seems they can only legally block her from singing the hits from her extensive songbook. If Kesha chooses to sing something else, like say her new song with Zedd, "True Colors," there would be nothing Dr. Luke could do to stop her. 
One can only assume that Dr. Luke caught wind of Kesha's plans, and decided to step in. The move might also be in direct retaliation of Kesha's decision to continue her legal battle against Dr. Luke. On Monday, The Hollywood Reporter learned that the singer's lawyers planned on filing a motion to lift the stay on her original case, which has been on hold since a judge in New York threw it out back in June. 
However, California Judge Barbara M. Scheper will reportedly consider a dismissal of the case, which is expected to be put forth by Dr. Luke's attorney. 
We'll have more on this story as it develops.