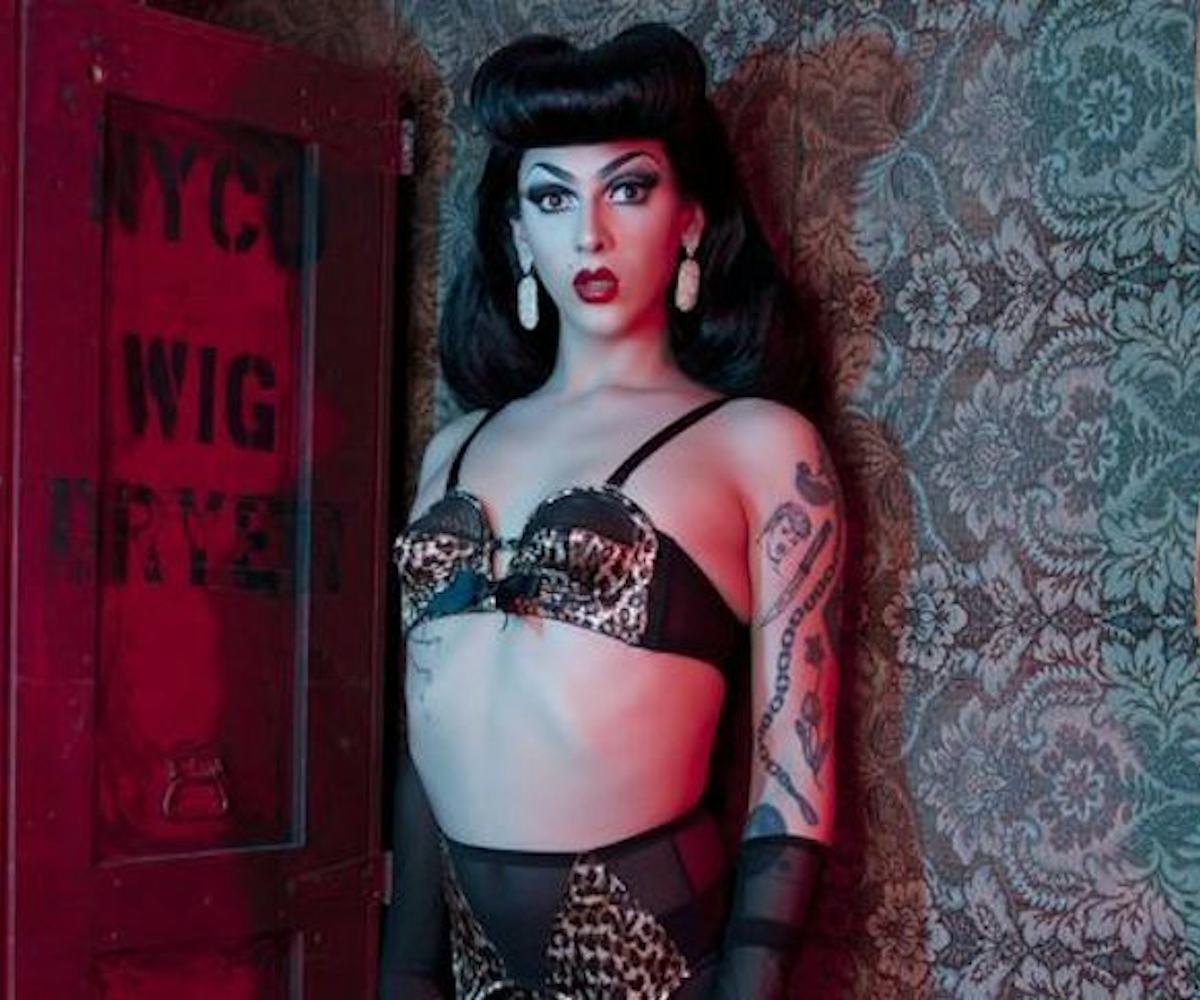 Photo by Anna Swiczeniuk/Playful Promises
Drag Queen Violet Chachki Stars In A Bettie Page-Inspired Lingerie Campaign
Bring on the glitz and glamour!
The iconic 1950s pin-up star, Bettie Page, famously uttered these words: "I was never the girl next door." Neither is Violet Chachki, Season 7 winner of RuPaul's Drag Race, which makes her the perfect person to star in London-based lingerie brand Playful Promises' new Page-inspired campaign. 
Both modeling and drag aspire to an element of fantasy, and while Chachki isn't the first drag queen to front a lingerie campaign, she's excited about what this means for queer visibility. "It's interesting to be kind of a figurehead for something that is very polarizing for a lot of people," Chachki told Fashionista. "It's really gratifying when a company takes the risk. Because it is a risk and there will be negative feedback. I love that certain companies just don't care, but are taking a step in the direction of having more visibility for the queer community. And I think the result is just more acceptance."
The collection dropped yesterday and has serious retro vibes. Think: satin bullet bras, baby blue corsets, high-waisted briefs, and feathered robes. Chachki makes it clear that the underwear is meant for more than just the queer community—straight cis women can get in on the fun, too. So, come one, come all, and head over to Playful Promises' website to check out the complete line.