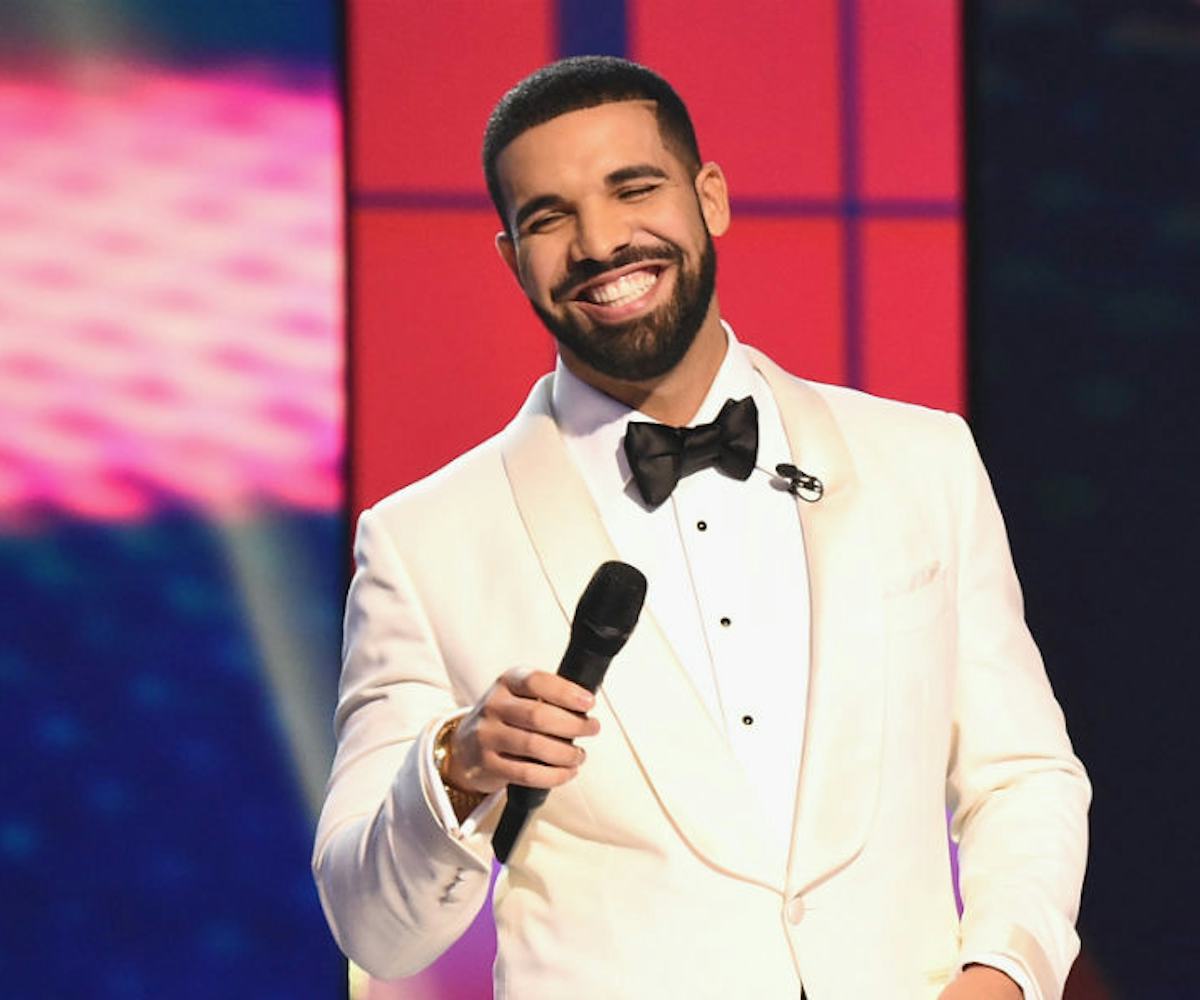 Photo by Michael Loccisano/Getty Images for TNT.
Drake Responds To The 'Atlanta' Episode About Him
@champagnepapi reacts to "Champagne Papi"
If you're not watching Atlanta, you should be. It's one of the best television shows out right now; Donald Glover and his crew do a remarkable job of taking everyday cultural happenings and turning it into comedy. For instance, the most recent episode centered around Drake and the ladies who lust after him.
It's New Year's Eve, and Van (Zazie Beatz) and her friends go to a party at what's meant to be Drake's mansion. Before arriving, Van declares: "I need a photo with Drake because my Instagram is weak as fuck." That, and she needs one because she's trying to make her ex Earn (Glover) jealous. And so the night revolves around her seeking out the Canadian rapper in his expansive maze of a house. Spoiler alert: Drake doesn't end up being there, and all of the selfies she saw on her Instagram feed were actually fellow thirsty girls snapping pics with cardboard cutouts of the artist.
Champagne Papi himself finally caught up with the FX show and watched the episode (aptly titled "Champagne Papi") earlier today. He reacted as such:
Which is funny because one of the characters in the episode does actually get really high and calls the cops (because she feels like she's dying), before ending the episode contemplating her existence while floating in a pool. Life comes at you fast!