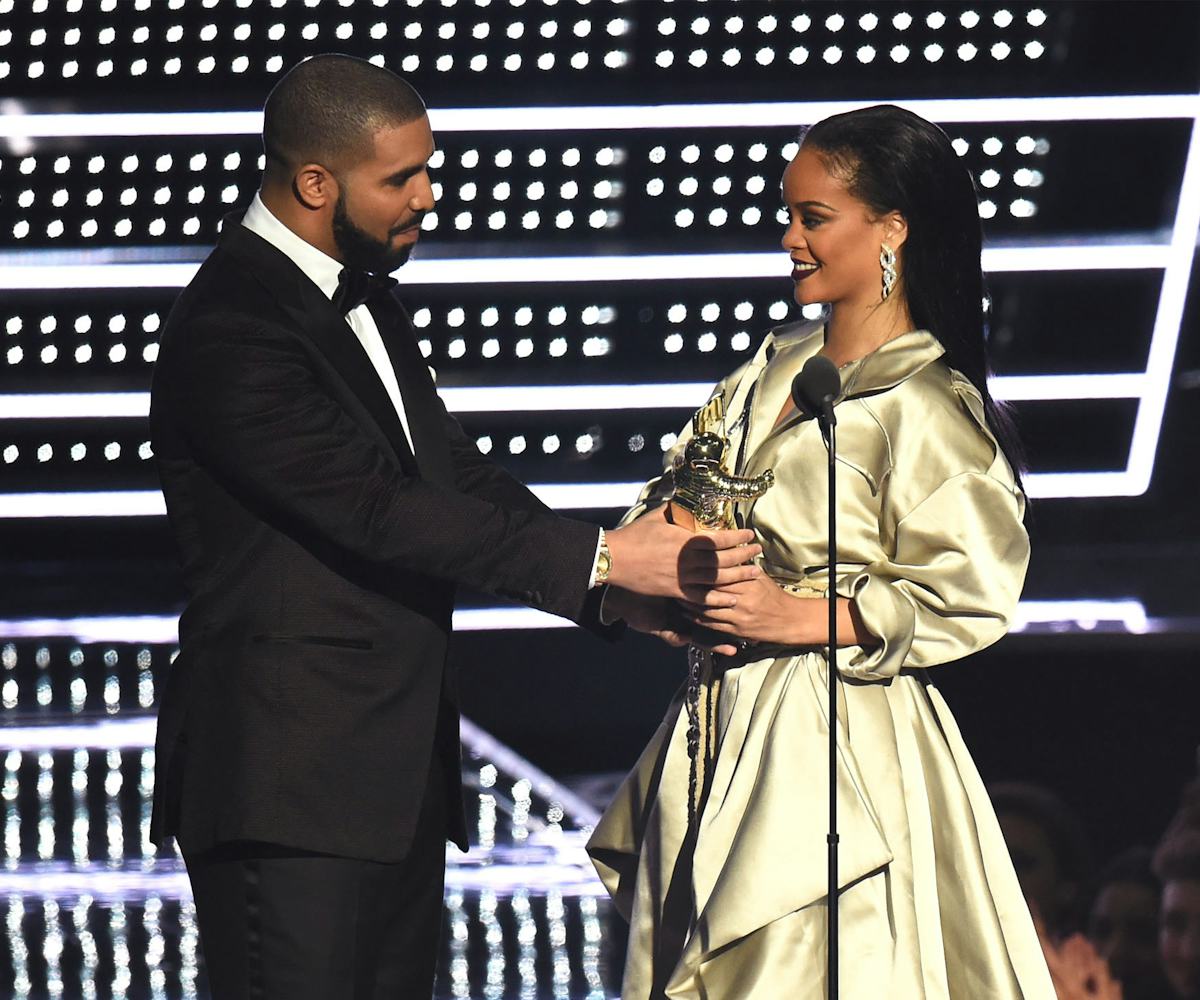 Photo by Michael Loccisano / Getty images
Drake Finally Confessed His Love For Rihanna At The VMAs
Drake has made a career out of wearing his heart on his sleeve, baring his emotions for all the world to see. So when the rapper emerged as a surprise guest at the 2016 MTV Video Music Awards, where he was to present Rihanna with her Video Vanguard Award, we knew it was about to get very real up in Madison Square Garden. 
"She's someone I've been in love with since I was 22 years old," Drake confessed about his rumored on-again, off-again girlfriend. "She's one of my best friends in the world. All my adult life, I've looked up to her even though she's younger than me." It was a milestone moment for fans who've been trying to will this couple together for years—Drake finally confesses his love for Rihanna on the world's biggest stage. This is it, right? They have no choice but to seal this moment with a kiss, once and for all confirming what we've suspected all these years. Right? Right!?
Wrong. 
What happened next is a cringe-worthy moment that any boy who's ever had an unrequited crush can relate to. Drake goes in for the kiss, and Rihanna totally denies him. "That wasn't funny," she can be seen mouthing afterward. Maybe she's just not a fan of PDAs, or maybe she's had enough of Drake's grand romantic gestures. Whatever the case may be, Drake has some explaining to do. Thank goodness.