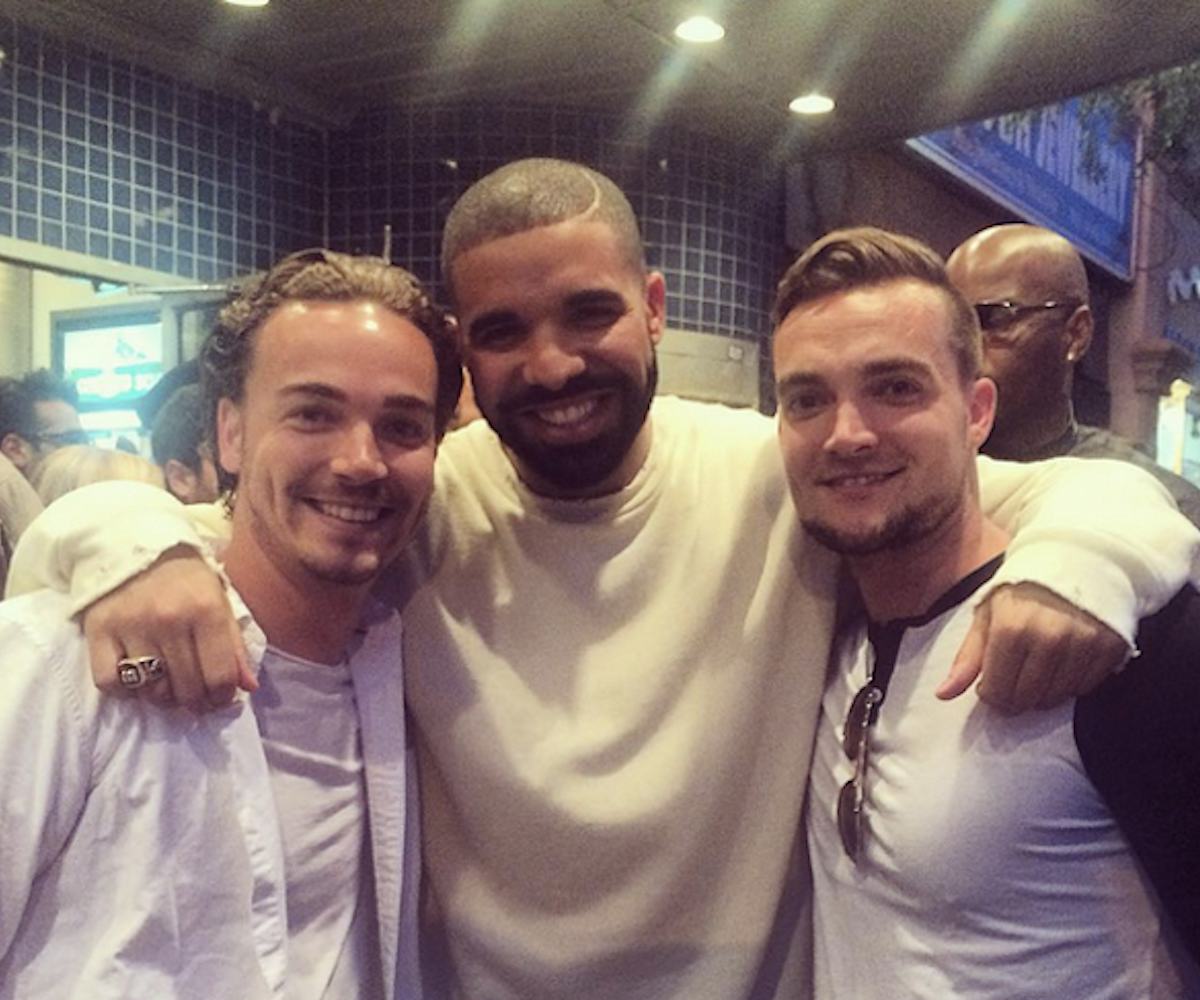 photo courtesy thedanielclark/instagram
at last, drake joins a degrassi reunion
jimmy brooks attends an unofficial alumni event
As Degrassi: The Next Generation's most famous graduate, Drake has always been notably absent from cast reunions and commemorative events. After all, Drizzy's got work to do. But that all came to an end last night when the artist formally known as Aubrey Graham hugged it out with his former fictional schoolmates at the premiere party for a project created by Next Generation stars Mazin Elsadig (Damian) and Al Mukadam (Mohammed).
As Vulture reports, Drake took time off from destroying Meek Mill to chill with fellow Degrassi grads Adamo Ruggiero (Marco), Lauren Collins (Paige),and Daniel Clark (Sean), as well as Elsadig and Mukadam (not pictured) at the launch party for the We Are Disorderly web series in Toronto.
As you can see, it was a moment as sweet as any real-life class reunion. It's also probably as close as we'll get to seeing Drizzy get to any kind of official Degrassi event—that is, unless all our collective dreams come true and he wheels through an episode of Netflix's upcoming Degrassi: Next Class. 
(Via Vulture)