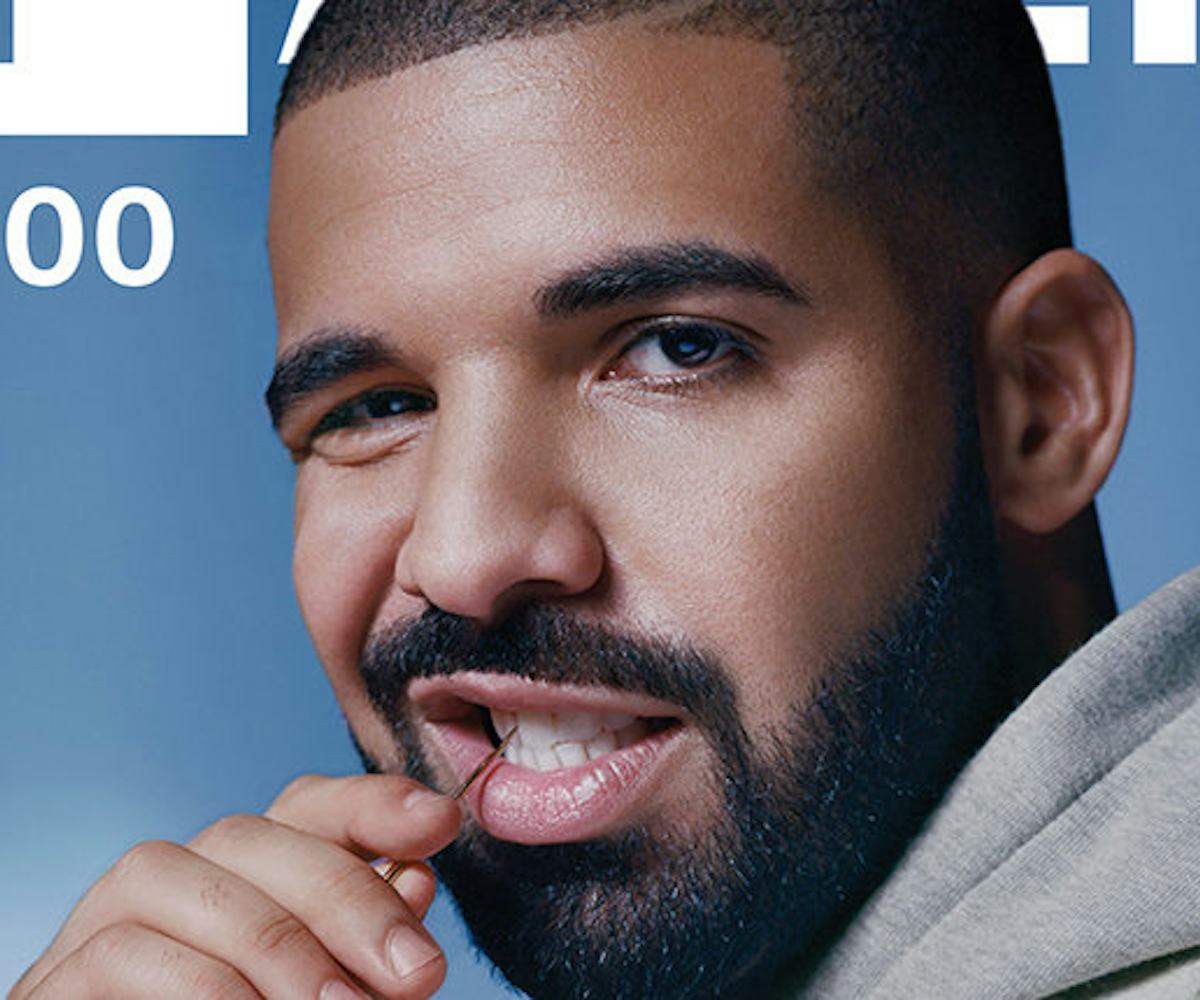 Photo courtesy of Fader
Drake Finally Addressed Those Ghostwriting Rumors In A Revealing New Interview
It's been a very long minute since Drake opened up to the press, which is what makes his brand new Fader cover story so damn special. In the just released, mega-revealing new interview, Aubrey Graham himself finally addressed the slew of controversial storylines that threatened his rap game supremacy. Those ghostwriting allegations, that Meek Mill beef, his upcoming album, it's all here. Below, the highlights. 
On Meek Mill's silence: "You guys are gonna leave this for me to do? This is how you want to play it? You guys didn't think this through at all—nobody? You guys have high-ranking members watching over you. Nobody told you that this was a bad idea, to engage in this and not have something? You're gonna engage in a conversation about writing music, and delivering music, with me? And not have anything to put forth on the table?"
On those ghostwriting allegations: "If I have to be the vessel for this conversation to be brought up—you know, God forbid we start talking about writing and references and who takes what from where—I'm OK with it being me. It's just, music at times can be a collaborative process, you know? Who came up with this, who came up with that—for me, it's like, I know that it takes me to execute every single thing that I've done up until this point. And I'm not ashamed."
On his controversial writing process: "I need, sometimes, individuals to spark an idea so that I can take off running. I don't mind that. And those recordings—they are what they are. And you can use your own judgment on what they mean to you."
On If You're Reading This It's Too Late: "That was really just me doing one song at a time and just organizing them in an order that I thought sounded really good. It was like an offering—that's what it was. It was just an offering. I just wanted you to have something to start the year off. I wanted to be the first one. I wanted to set it off properly."
On Views From The 6: "By the standard I hold myself and 40 to, it's a bit broken. There's corners cut, in the sense of fluidity and song transition, and just things that we spend weeks and months on that make our albums what they are."