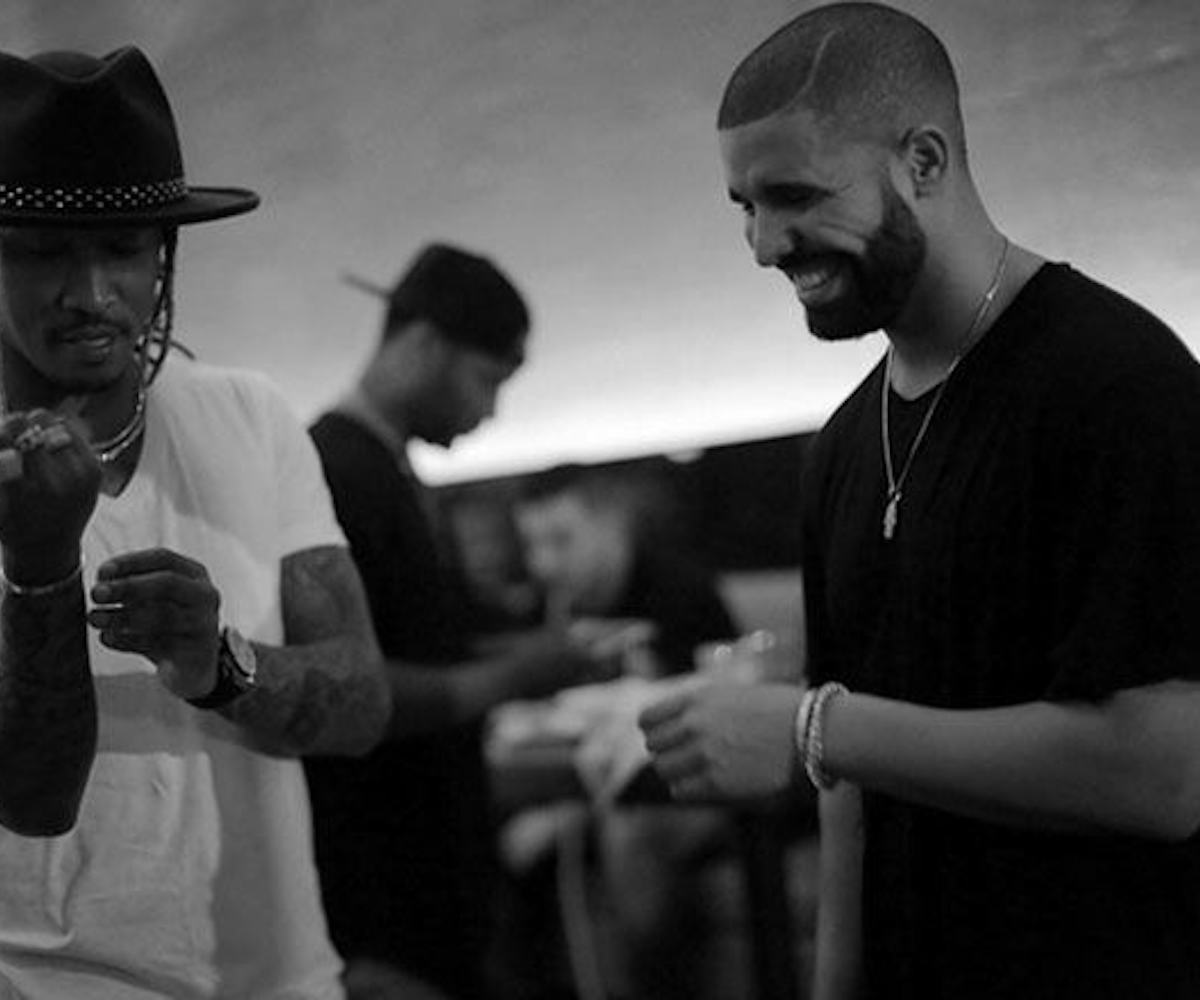 Image via Future/Instagram
stream drake and future's 'what a time to be alive' mixtape
their new mixtape has arrived
We've been waiting for this and, last night, our patience was rewarded. Drake and Future's mixtape, What a Time to Be Alive first broke on streaming Sunday afternoon, then hit Apple Music and iTunes at the stroke of 8 p.m. At first listen, it's solid. More than that, it's sort of essential given that both Drake and Future are having career years right now. What a time to be alive, indeed.
Now, we don't know what to make of the fact that the duo dropped What a Time… while the media was completely distracted by the Emmys, but that's really beside the point. Right now, we've got work to do parsing the lyrics of this 11-song release that was, initially, supposed to be a small, informal project that quickly ballooned into a feature-length release. If anyone catches any sly Meek Mill references, please alert us right away.
What a Time to Be Alive is available on iTunes and right below this very sentence.
(via Complex)