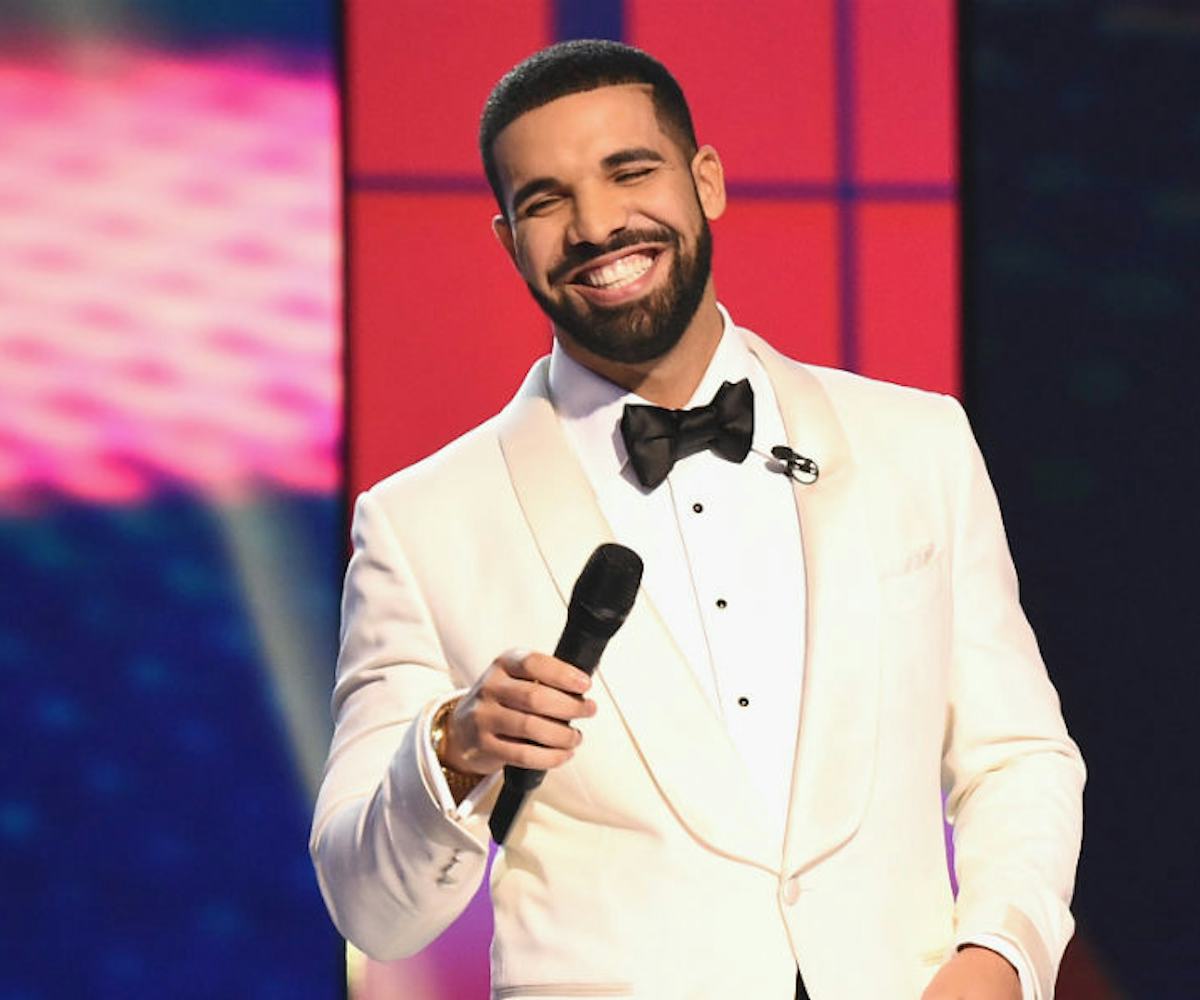 Photo by Michael Loccisano/Getty Images for TNT.
Drake's 'Scorpion' Has Sparked A New Viral Dance Challenge
Drake's new album Scorpion—despite being an exhausting 25 tracks—has shattered streaming records, and gotten people annoyed in the process. One of the songs, "In My Feelings," has also sparked the latest summer dance craze: #DoTheShiggy.
It started with comedian and online personality @theshiggyshow. He made a video of himself dancing to the song, starting off with the line, "Keke, do you love me?" Since then, both celebrities and uncoordinated television hosts have joined in on the fun.
Ciara and her husband Russell Wilson did a cute couples version.
Lala recruited her friends, as well as her son's friends, for a poolside rendition.
Friends who #DoTheShiggy together, stay together.
Ghost riding the whip while doing the dance is a new level of dedication.
Drake himself has yet to take part in the viral craze. It's probably only a matter of time though.