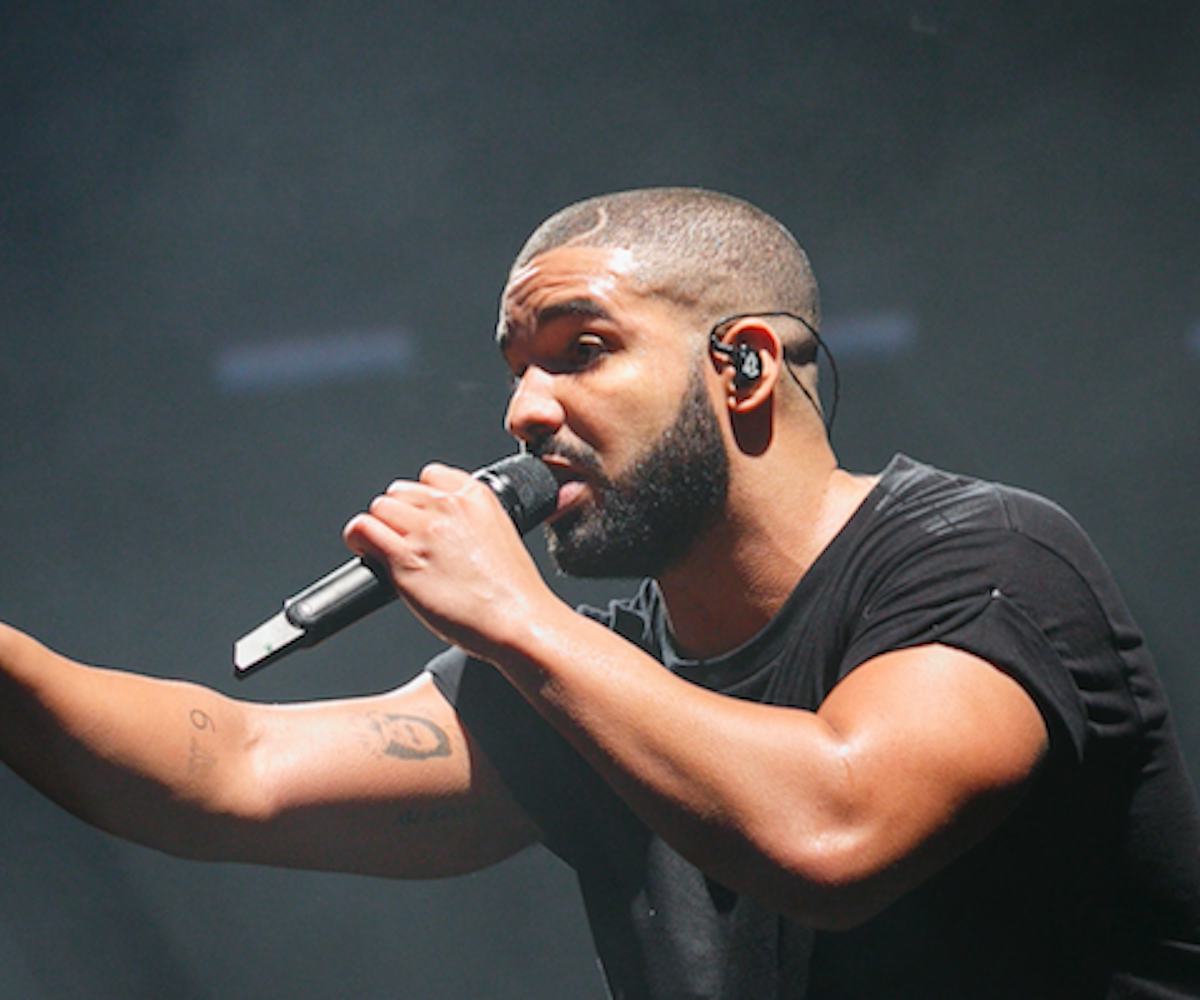 photo by John Phillips/getty images
People Have Mixed Feelings About Drake's Blackface Photo Explanation
"I find it interesting [that] he seems so anti-addressing racial issues NOW but was making a statement in 2007 about racism"
Drake broke his silence following the release of Pusha T's scathing diss track earlier this week to address the 2007 photo of him in blackface, which Pusha used as the cover art for the song. The rapper took to his Instagram Stories last night to clarify how the photo came to be, stating that it was from a project he and his best friend at the time did in order to make a political statement about how black actors are portrayed.
"This was not from a clothing brand shoot or my music career," he said, denying the rumor that the photo was from a fashion shoot for the Canadian brand Too Black Guys (although, the clothing Drake wore for the shoot was from the label.) "This picture is from 2007, a time in my life where I was an actor and I was working on a project that was about young black actors struggling to get roles, being stereotyped and type cast. These photos represented how African Americans were once wrongfully portrayed in entertainment."
He went on to explain that he and his Sudanese friend, Mazin Elsadig, both participated in the shoot in order to "highlight and raise our frustrations with not always getting a fair chance in the industry and to make a point that the struggle for black actors had not changed much."
But not everyone was buying his explanation. Various Twitter users voiced that blackface imagery is too heavy of a topic to present as a nuanced and political statement, even if a black person is making it.
People also felt that it was interesting that Drake, who has been largely silent on political and racial issues, is now using this moment to address it by defending himself.
Others, however, accepted the explanation for what it was.
But mostly, people wanted Drake to address the rumors about his alleged secret child, Adonis.
Drake has yet to respond directly to Pusha's track.