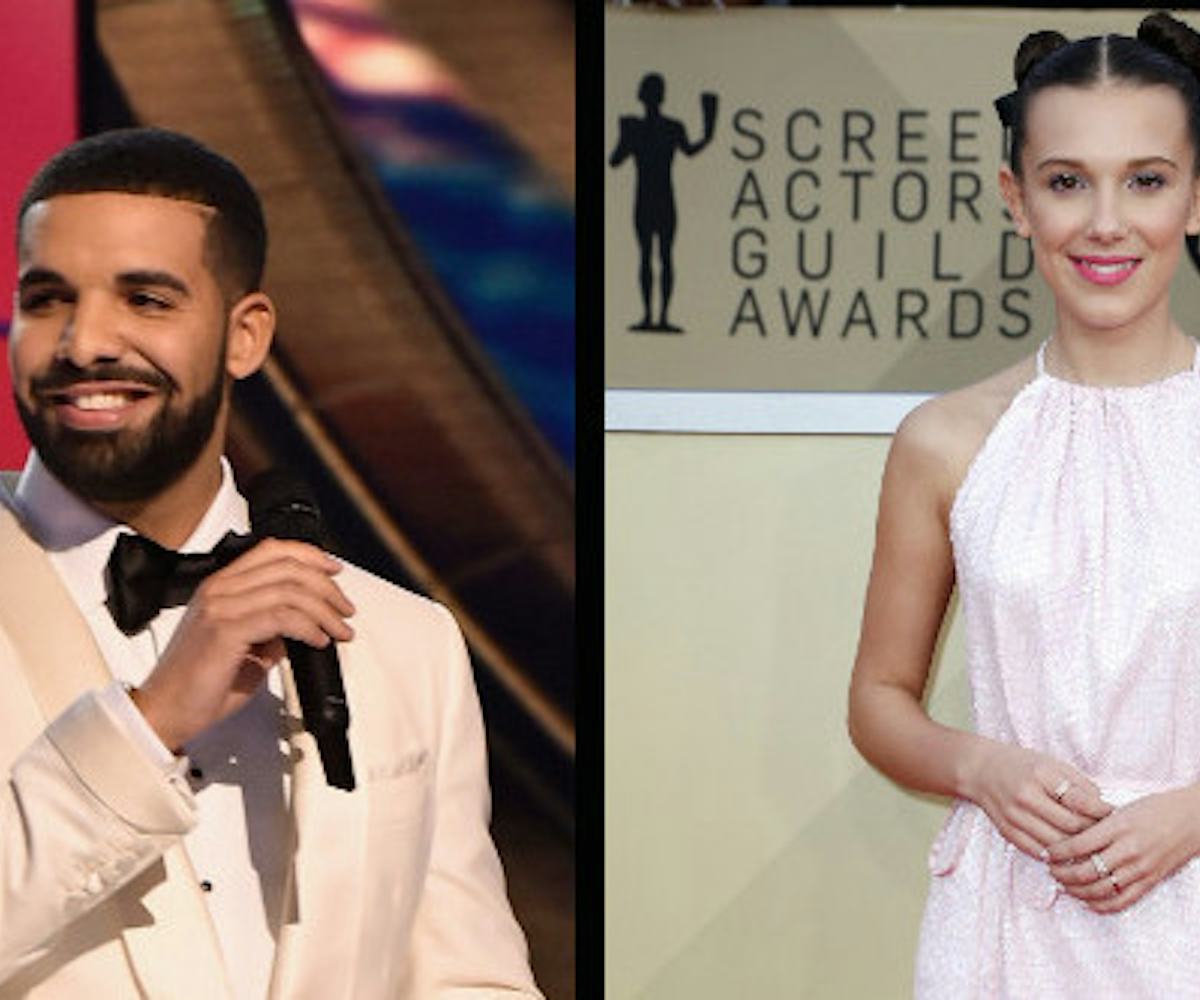 Photo By Michael Loccisano Frederick M. Brown/Getty Images.
Drake And Millie Bobby Brown's Relationship Is Raising Eyebrows
Especially after he was rumored to be seeing 18-year-old model Bella Harris
Millie Bobby Brown has previously talked about her close relationship with Drake. However, a recent red carpet interview has set off alarm bells online.
Earlier this week, Brown spoke to Access Hollywood at the Emmys and mentioned that Drake and she text frequently.
"We just texted each other and he was like, 'I miss you so much' and I was like, 'I miss you more!'" she said, before adding that Drake offers her boy advice. 
However, the idea of a 31-year-old man texting a 14-year-old girl isn't sitting well with a lot of people, who think the entire situation reads as "very gross." 
This all comes on the heels of increased scrutiny surrounding Drake's dating life—namely the fact that he's rumored to be seeing 18-year-old model Bella Harris. Earlier this week, the internet began side-eyeing the rapper after photos of Harris and him from 2016 surfaced online. 
As such, many are saying that Brown's comments—even if they are completely innocent—came at the worst possible time.
Neither Drake or Brown has responded to the comments.