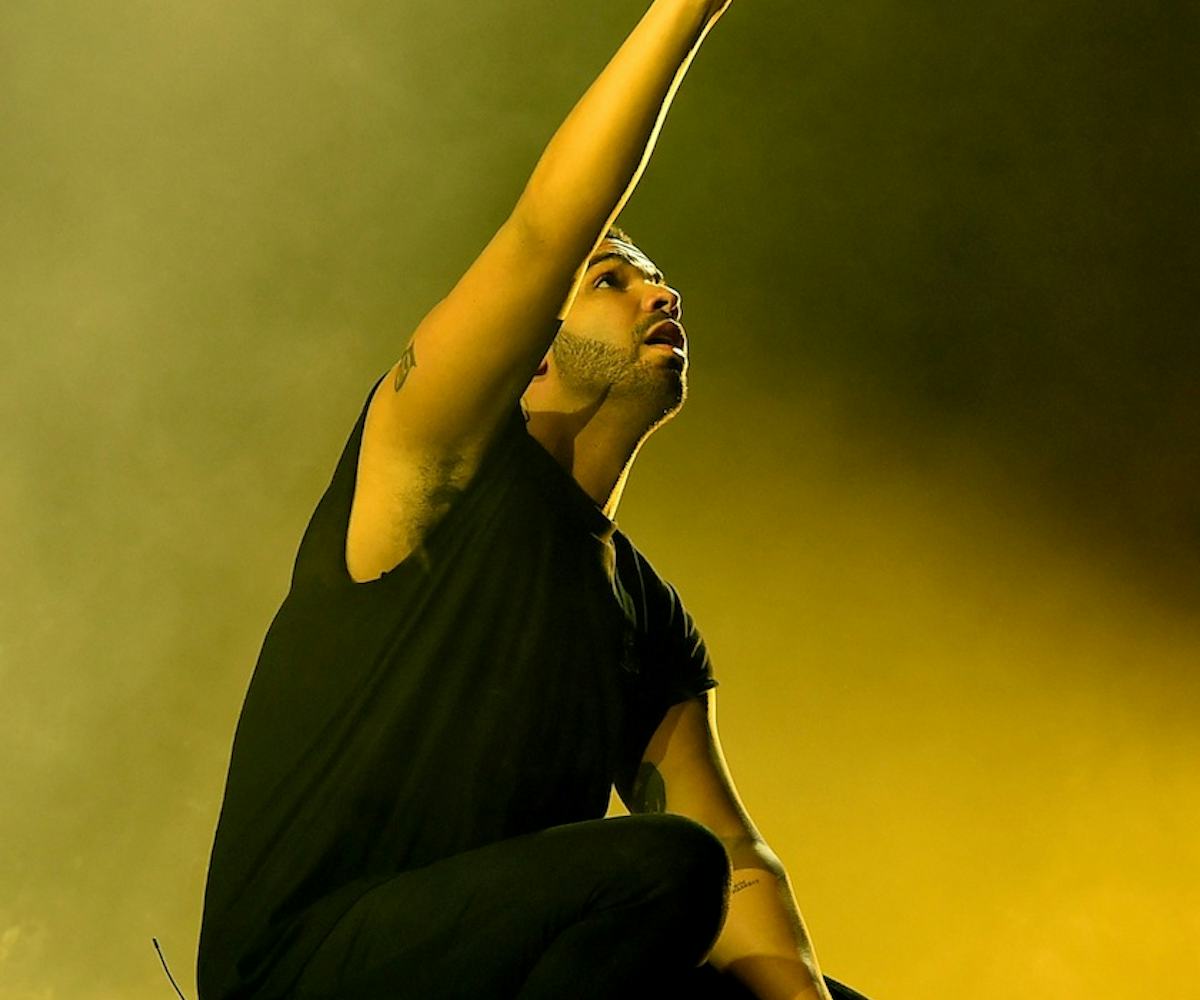 Photo by Kevin Winter/ Getty Images
two new drake songs leaked
Drake's latest album may not have been his best, but luckily a number of new songs by the rapper keep popping up that make us fall for him all over again. A few days ago, Drake and Beyoncé's song "Can I" was leaked and now "Go Out Tonight" and "On a Wave." Although the songs are in skeletal form, they still give a clue to the vibe of his upcoming album.
Tinashe sings on the "On a Wave" track—a sultry addition to Drake's raps. Nothing here feels out of Drake's wheelhouse, but we imagine, once the song is in full form, it could be pretty sick. "Go Out Tonight" is more of a ballad, but again nothing revolutionary for Drake.
Despite both track's unfinished forms, they still hold promise of something good to come. Fingers crossed we'll have another Nothing Was The Same on our hands. You best be knowing we're in dire need of emotional raps.
(via Idolator)