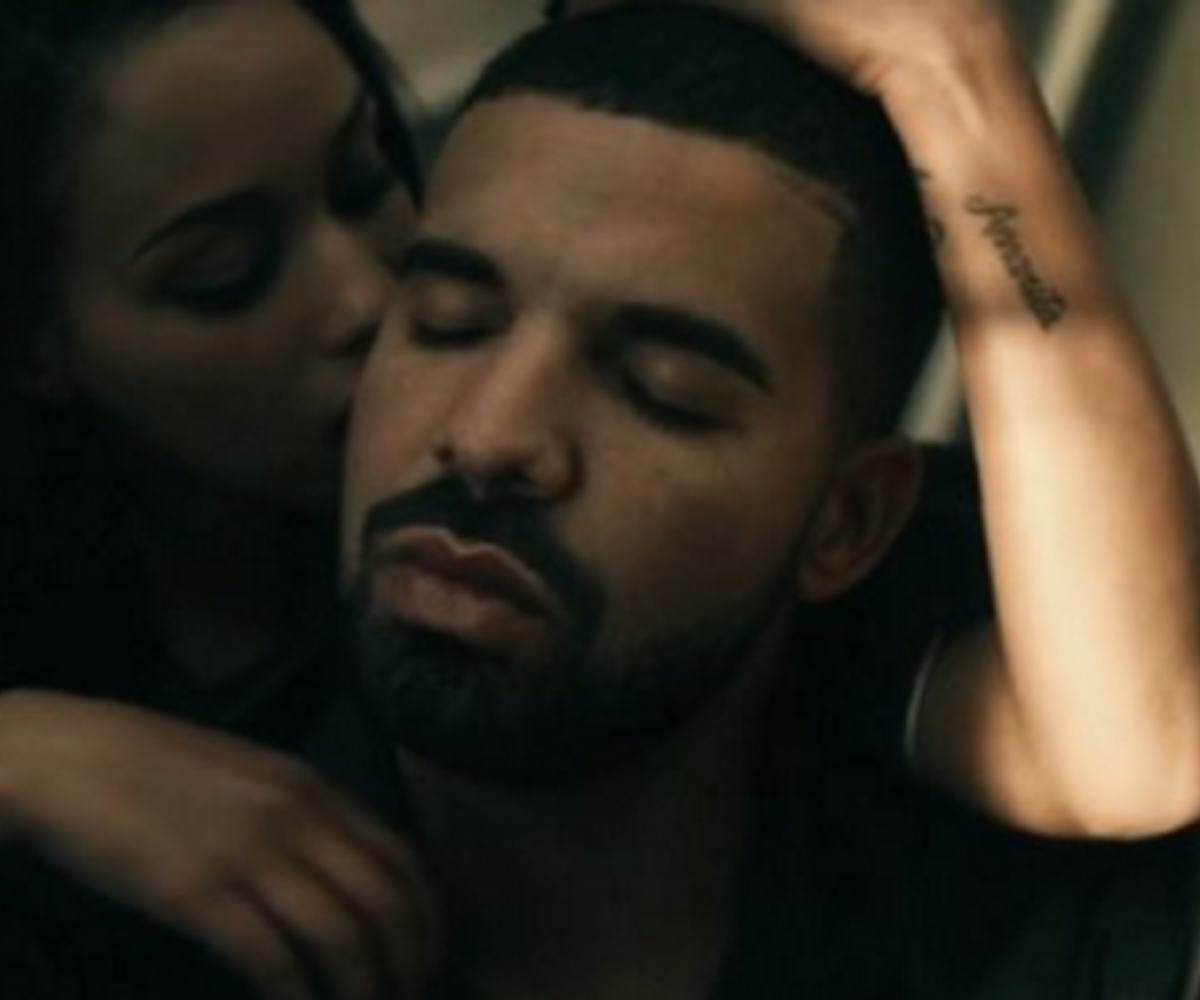 Photo courtesy of Apple Music
Drake Finally Released His Short Film, 'Please Forgive Me'
Reintroduce yourself to Drake the actor
Leave it to Drake to end summer sixteen with a bang. After weeks of teasing everyone on Instagram, the rapper finally dropped his highly anticipated short film. (As per usual, it rolled out late because even Drake can't be on time these days.)
Directed by Anthony Mandler (who previously worked on Drake's music videos for "Over," "Miss Me," and "Find Your Love"), Please Forgive Me is inspired by music from Drake's album Views and scored by Noah "40" Shebib. If you thought that the "Child's Play" music video took things to the next level, you haven't seen anything yet.
In this 21-minute-long production, Drake takes viewers to the streets of South Africa in Johannesburg and Namibia. Sonni Chidiebere, Fanny Neguesha, Popcaan, and Kyla Reid also star in the film that has been described as a combination of Indecent Proposal, Taken, and The Bourne Identity. It's packed with everything we've come to associate with Drake: money, sex, love, lust, danger, fire. Hit singles "One Dance" and "Controlla" are featured in the film, but "Views," "9," "Weston Road Flows," and "Summer's Over Interlude" really set the tone for the dramatic action sequences. Oh, and don't miss Drake sporting his October's Very Own gear.
Unlike his 14-minute visual Jungle, Drake isn't providing an internal reflection by dissecting fragments of his own life with this visual project. The narrative of Please Forgive Me shows the dark side of a deal gone wrong when Drake's girl refuses to sleep with a millionaire but takes the money anyway. Officially on the run, Drake and Popcaan are tasked with taking out all the hit men that the millionaire sends for them. Eventually, they decide it's in everyone's best interest to return the money to the crime lord. After enough shots have been fired, there are explosions all over the place.
Based on what we've just witnessed, it's safe to assume that Drake is not to be messed with. And if you try to do his girl dirty, he will probably blow up your car. Summer is officially over because Drake killed it.
Please Forgive Me is an Apple Music exclusive, so you'll have to watch it over here.
The explosive visual companion to #VIEWS. @drake's Please Forgive Me.
Only on #AppleMusic:https://t.co/86DnYZFruv pic.twitter.com/ANlLgr2imC — Apple Music (@AppleMusic) September 26, 2016
For more original Drake-related content, we recommend re-visiting the following posts:
Drake As Muse: A Thoughtful Discussion