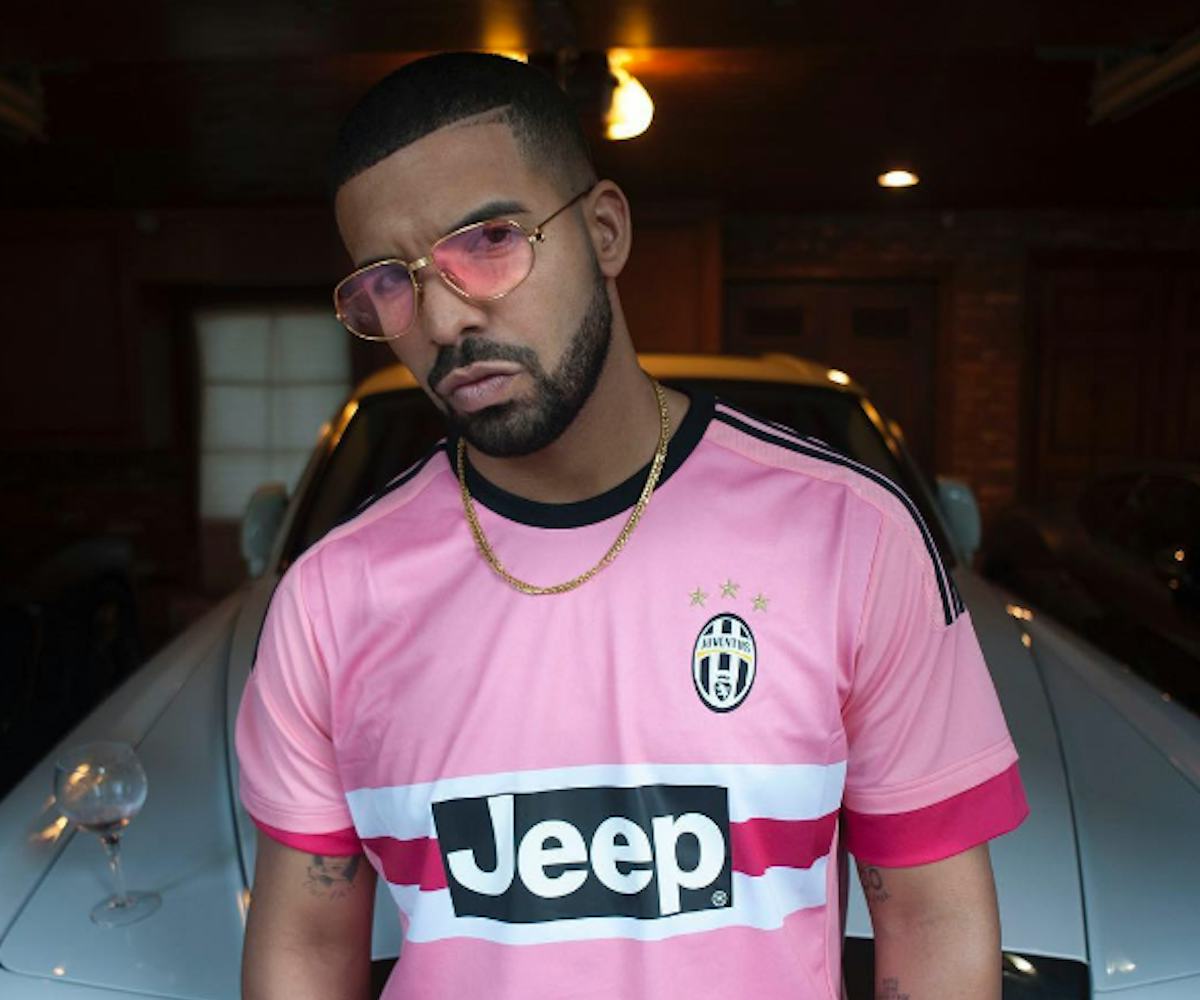 Photo via @champagnepapi/Instagram
We Strongly Approve Of Drake's Newest Woman Crush Wednesday
Spoiler: It's not Rihanna
During Drake's latest stop on the Summer Sixteen tour, the rapper became acquainted with another Canadian musical legend—Shania Twain. The artists crossed paths backstage at his sold-out show at Bridgestone Arena in Nashville, Tennesse. Drake was so honored to be in the presence of Twain that he announced her as his Woman Crush Wednesday in a post on Instagram on a Sunday, a full three days early. (For obvious reasons, Champagne Papi doesn't need to follow the common man's weekly schedule.)
In all honesty, we don't blame him. Who doesn't love Twain?! And if we may dig a little bit deeper, we totally understand what both of these heartthrobs, who continue to dominate their respective genres in the music industry, have in common, namely that they undoubtedly enjoy deep, thought-provoking conversations over the official summer sixteen diet: rosé and calamari.
This declaration certainly makes us want to reanalyze the tracks on Drake's latest album, Views. Perhaps Twain is the real inspiration behind our favorite hits like "Too Good" and "Feel No Ways"? Probably, right? Who's to say really?
In response to the shout out, Shania reposted the photo on her Twitter with the caption "AMAZING show, such a wonderful guy!" Clearly, the love is mutual. Hopefully, for Drake's sake, he won't blow it out of proportion. (Aubrihanna, anyone?)
In other news, Drake has been teasing his next project, "PLEASE FORGIVE ME," which features music from Views. Stay tuned for more!