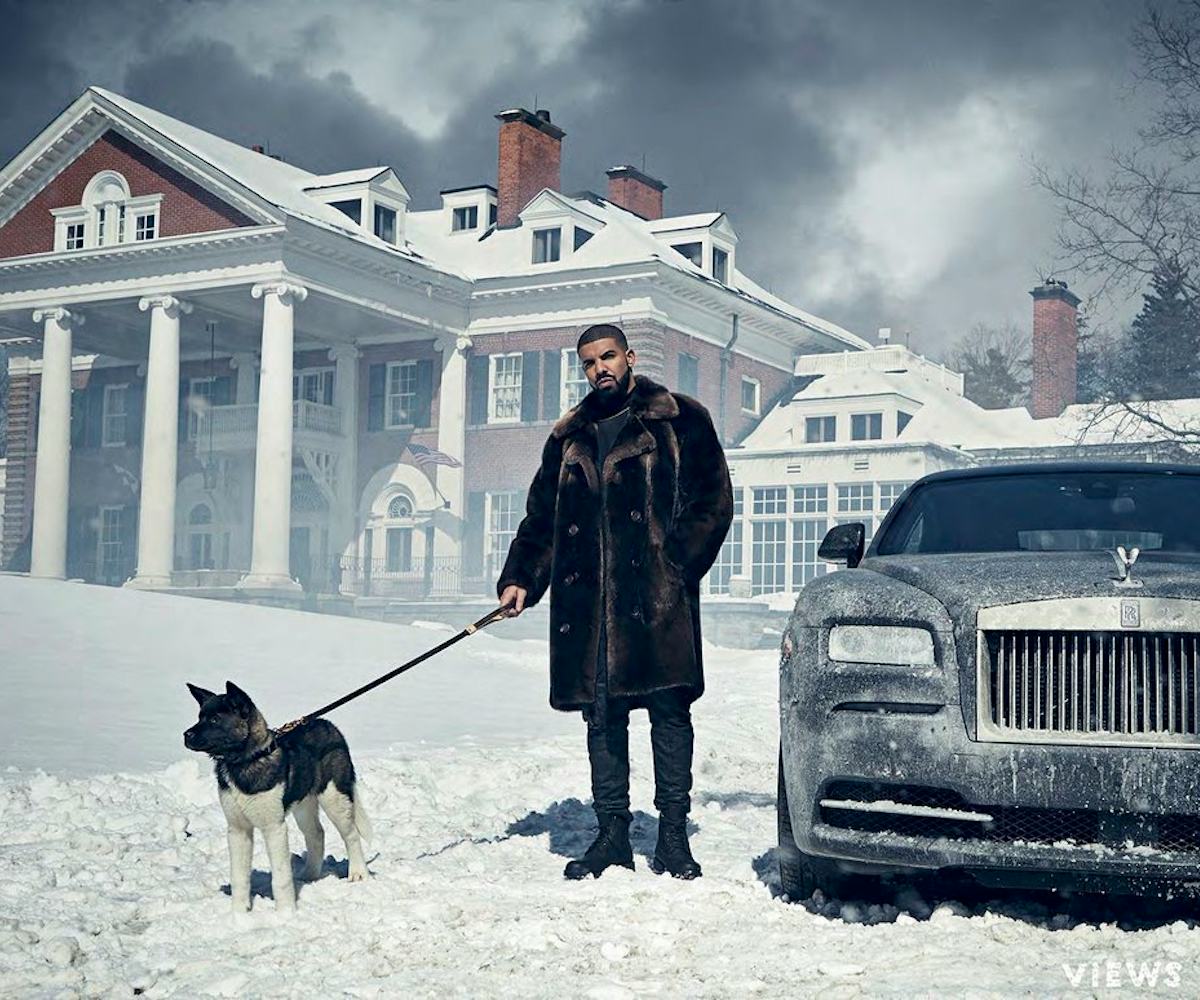 Photo courtesy of October's Very Own
The Old Drake Is Back On His New Album, Out Now
Are you ready for these 'Views'?
Last night, Drake premiered his long-awaited album Views to the entire world on Apple Music's Beats 1 Radio. An exclusive interview with Zane Lowe was supposed to precede the official release, but an hour after Drake came on the air, the album was pushed out to iTunes. (The express lane seems more like Drake's style anyway.) 
Views is one of Drake's most mature releases to date. In conversation with Lowe, he explained that this record captures his "highest level of vocal performance," which is easy to hear on the opening track "Keep The Family Close." (Might I add that it has a very Moulin Rouge feel to it?) Drake has been training for this, and all of his hard work with his team paid off for the production of this album. If you've been missing the Old Drake, this album will fill that void. It's the soundtrack you want for those long drives and late nights when your mind asks questions of your purpose in this big, complex world. Drake also mentioned that the record is reflective of the changing seasons in Toronto, so it's very moody.
There is an assortment of features to go through on Views, but the best one is obviously "Too Good" with Rihanna—it's almost on the same level as "Work," but not quite. Sadly, there's no collab with Nicki Minaj, who Drake admitted to not talking to anymore given all of the beef that has transpired between him and Meek Mill. (Don't worry, he claims that he's still got love for her and she's classy AF.)
Views is out now on iTunes. To get into the proper mindset, watch the trailer that Drake rolled out, below.