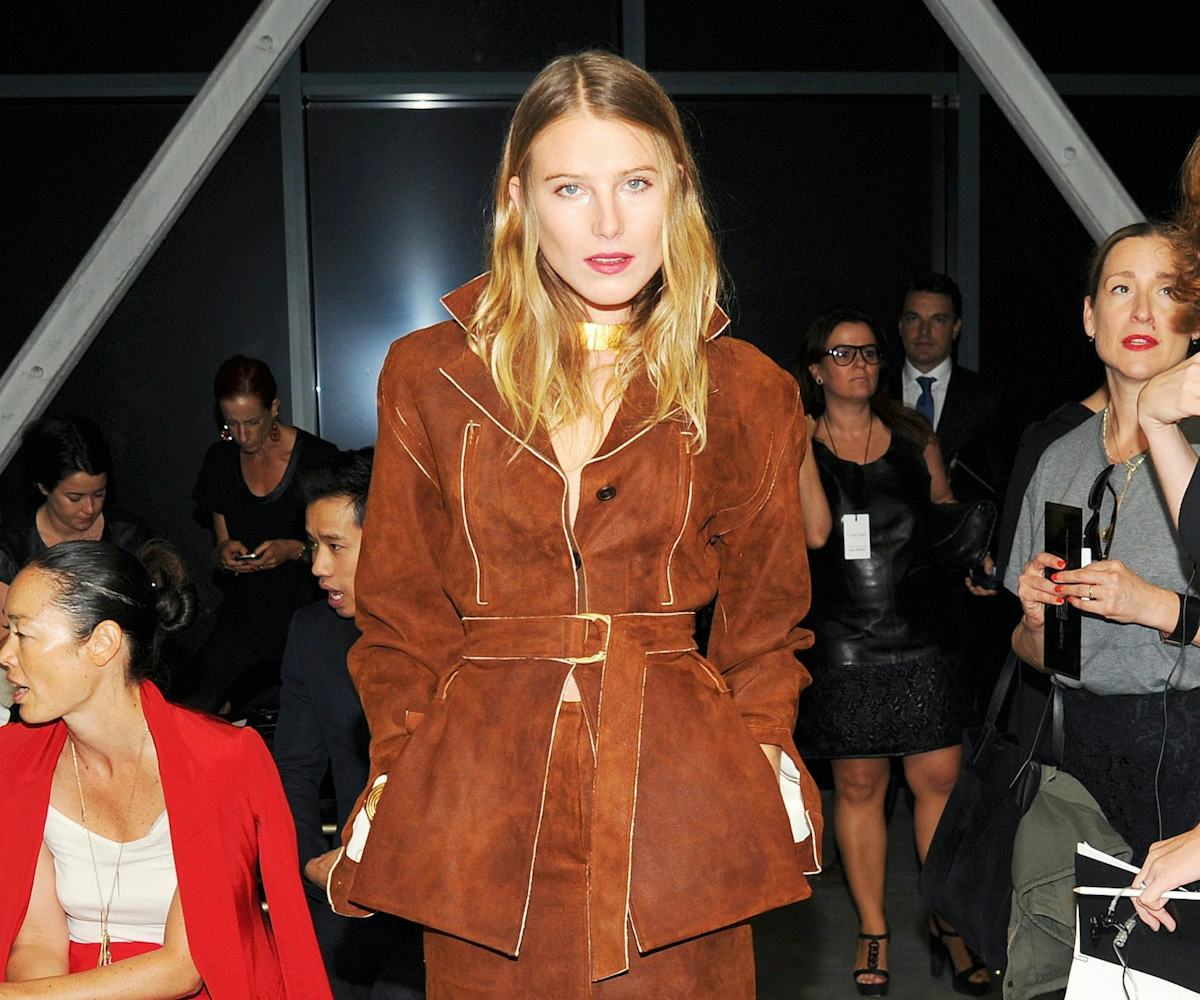 photo by billy farrell/bfanyc.com
best dressed: dree hemingway
get ready for the urban jungle.
As we scrolled through the fashion week photos of the day, this pic of Dree Hemingway at the Calvin Klein show literally stopped us in our tracks--er, on our trackpads. The model's outfit is so unique and awesome, we just knew she had to be our Best Dressed today. I mean, how often do you see someone in a leather jacket sans-shirt and think, "That's a good idea"?
Hemingway nailed her all-leather look, giving us visions of a modern day Katherine Hepburn. Her loosely belted jacket, tea-length skirt, and tousled hair have that nonchalant look we associate with the actress, white her platform sandals safely root her in the year 2013. 
Try out your own Hemingway-inspired look with our picks. Just remember: always check the weather before you go out in all that leather.
MUST: Deena and Ozzy Platform Sandal -- $59
TRUST: Calvin Klein Leather Jacket -- $159.50