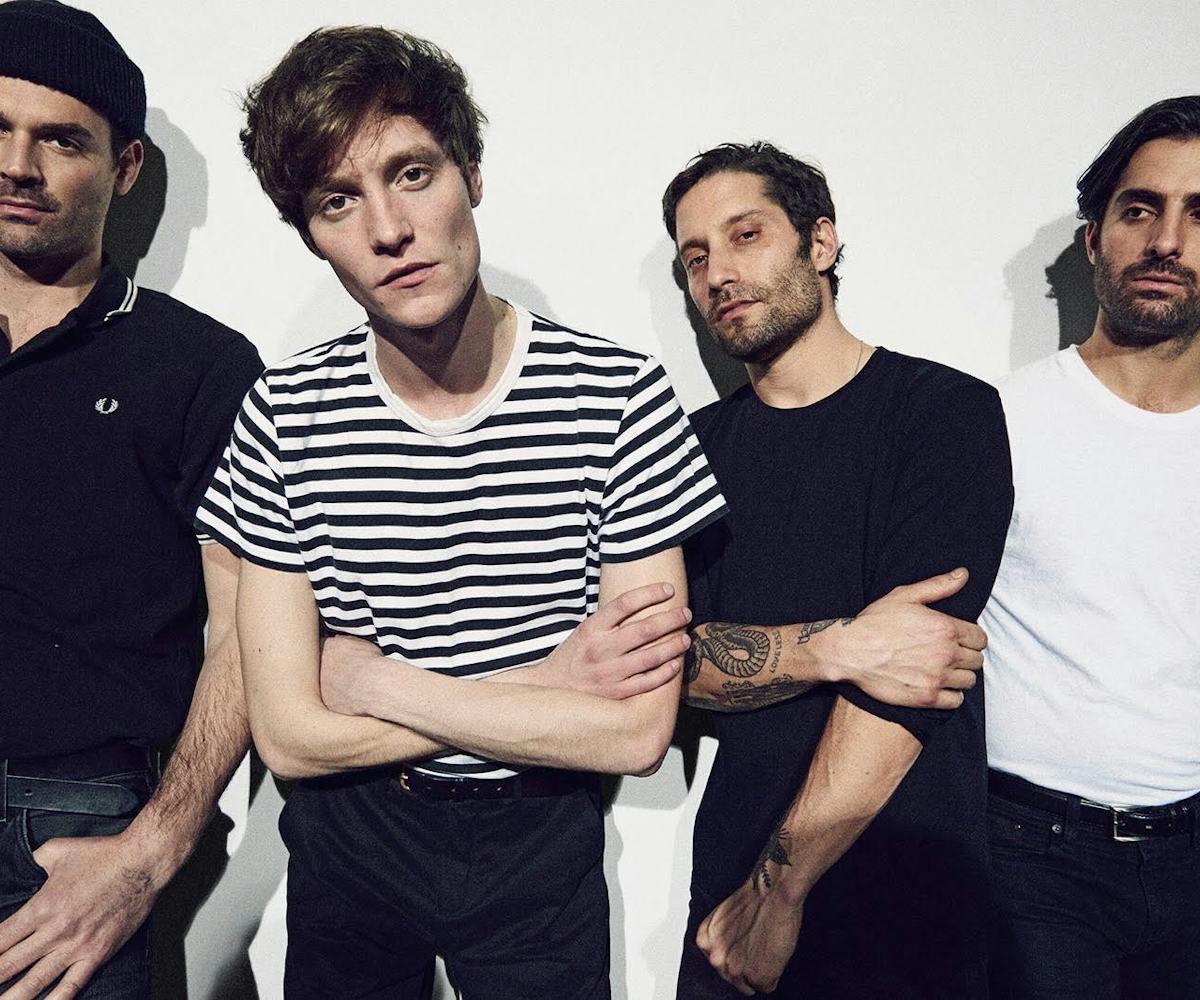 Photo courtesy of Drowners
Drowners Dare You Not To Dance On Their New Single "Pick Up The Pace"
New York City stalwarts Drowners are back with "Pick Up the Pace," a surprisingly danceable bit of guitar rock and the first single off of their upcoming album, On Desire (June 24). Drowners lead singer (and sometimes YSL model) Matt Hitt has said that fans can expect the record to be darker than previous releases, and something "that's easier to dance to."
With "Pick Up the Pace," Drowners deliver on that promise, as Hitt plaintively sings over jangling guitar rhythms and rolling bass, in a cathartic culmination. "It's sort of a stream of consciousness around the idea of encouraging someone who's become [too] lazy or despondent to pull their finger out," Hitt told us about the track.
The song was mixed and produced by Claudius Mittendorfer, the wizard behind albums by Interpol, Johnny Marr, and Neon Indian.
We spoke with Hitt briefly about his inspirations for the coming record and how "Pick Up the Pace" was created. 
What artists inspire you?
Besides the usual list of British musicians, I'm mostly inspired by arguments I overhear in the street. Most of my song ideas are sparked from that.
How did the collaboration with Claudius Mittendorfer come about?
His name was put forward by someone to mix the record, but after we sent him some demos, he said he was interested in producing it, too. We went and met him at his studio in New York and really got along and we were excited about the suggestions he had for the songs. His knowledge of how to achieve space or the right amount of texture in a song is something I am in awe of him about. 
What was the songwriting process like for this track? 
Erik and DJ demoed the song while we were recording the first batch of tunes for the album. We all really liked it so we tracked the basics at Electric Lady Studios. After that, I would walk home from the studio, listening [to] a roughly mixed instrumental version of it, humming potential lyrics and melodies to myself. It kind of came down to the wire with this tune, though. If I remember correctly, I wrote the final lyrics the morning of the last day in the studio and recorded them that afternoon.
Bump Drowners' new track, below: