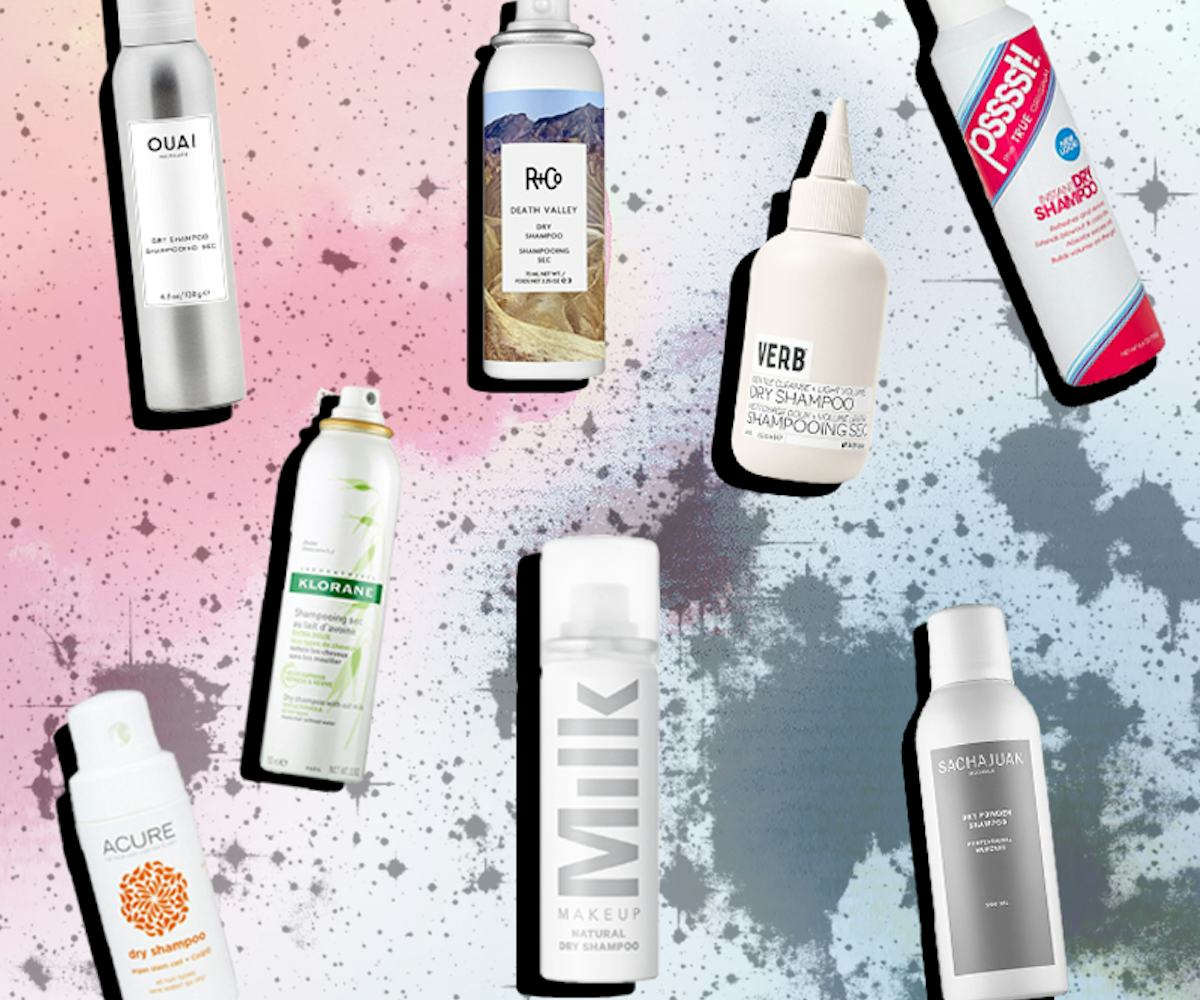 12 Dry Shampoos Made For The Girl On The Go
Let's face it: We're all pretty damn busy.
Whether we're hopping from the office to dinner or have classes all over campus, sometimes we just don't have the time to shampoo, condition, blow-dry, and style in between events and activities. Luckily, there's a quick fix; it's called dry shampoo, and it's here to save the day, preventing us from walking into the room looking like greasy disasters. However, not all dry shampoos are treated equally. Some may leave our scalps and roots looking chalky and gray, while others give our locks a flat-out weird texture.
To make your life easier and help get rid of oily roots, we rounded up the 12 best dry shampoos out there. From top-rated and perpetually sold-out to new products from longtime favorite brands, these are a surefire way to make sure your hair is looking great, now matter how many days post-rinse you may be.
Click through the gallery below to check out our picks.
Living Proof, Perfect Hair Day (PHD) Dry Shampoo, $22, available at Living Proof.
Milk, Natural Dry Shampoo, $14, available at Milk.
Ouai, Dry Shampoo, $24, available at Ouai.
Captain Blankenship, Mermaid Dry Shampoo, $24, available at Sephora.
Acure, Dry Shampoo With Argan Stem Cell + CoQ10, $8.07, available at Lucky Vitamin.
One Love Organics, Healthy Locks Dry Shampoo Powder, $12, available at Dermstore.
Verb, Dry Shampoo, $14, available at Verb.
Sachajuan, Dry Powder Shampoo, $35, available at David Pirrotta.
R+Co, Death Valley Dry Shampoo, $17, available at Barneys.
Psssst!, Instant Dry Shampoo Spray, $6.99, available at Ulta.
Klorane, Dry Shampoo With Oat Milk, $20, available at Sephora.
IGK, Jet Lag Invisible Dry Shampoo, $29, available at IGK.