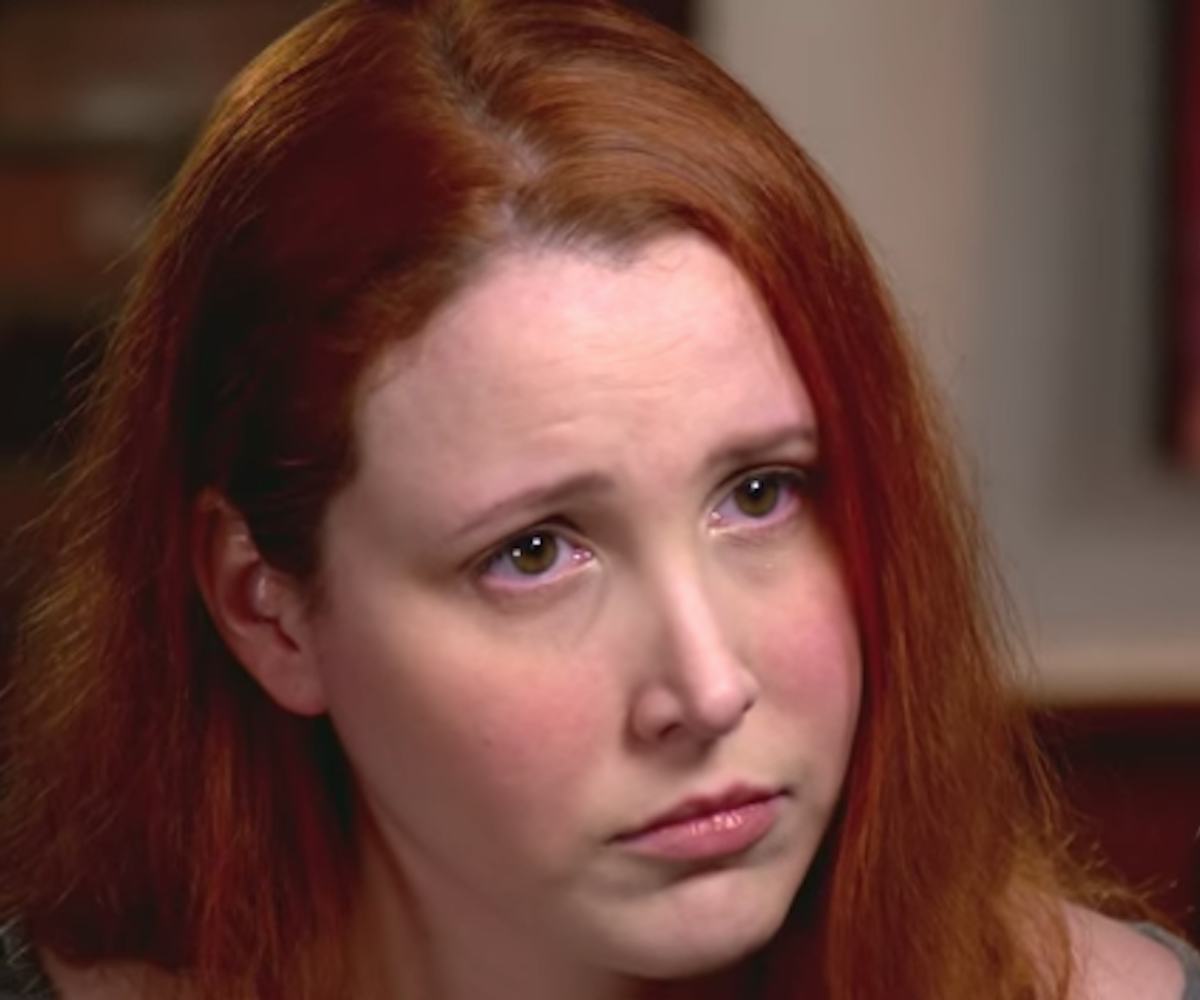 screenshot via youtube
Dylan Farrow Shuts Down Her Brother's Defense Of Woody Allen
"My brother is a troubled person"
Moses Farrow, the adopted son of Mia Farrow and Woody Allen, published a lengthy blog post yesterday recounting the events of his and his sister Dylan's childhood.
In the post, Farrow alleged that his mother was physically and emotionally abusive toward him and his siblings, especially toward his sister Soon-Yi Previn, who is currently married to Allen. He also addressed the allegations of sexual abuse that Dylan made against the director, stating that she was coached by their mother to make the whole thing up. "That public denouncement of my father," he wrote in the post, referring to a letter he wrote condemning Allen during his parents' custody hearing, "remains the biggest regret of my life."
Dylan took to Twitter earlier today to state that Moses "is a troubled person." 
"As I said when he last made these claims, this is an attempt to deflect from a credible allegation made by an adult woman, by trying to impugn my mother who has only ever been supportive of me and my siblings," she wrote. "It's easily disproven, contradicts years of his own statements, is beyond hurtful to me personally, and is part of a larger effort to discredit and distract from my assault."
Allegations against Allen first surfaced in 1992. Dylan, who was seven at the time, accused Allen of touching her inappropriately in the attic of her mother's Bridgewater, Connecticut, home. After investigating the accusation, the New York Department of Social Services found that the abuse did not happen. The state prosecutor on the case said there was probable cause to charge Allen, but that he thought Farrow was too fragile to face a trial. 
Farrow continues to speak out about the abuse and advocate for others who have been abused.