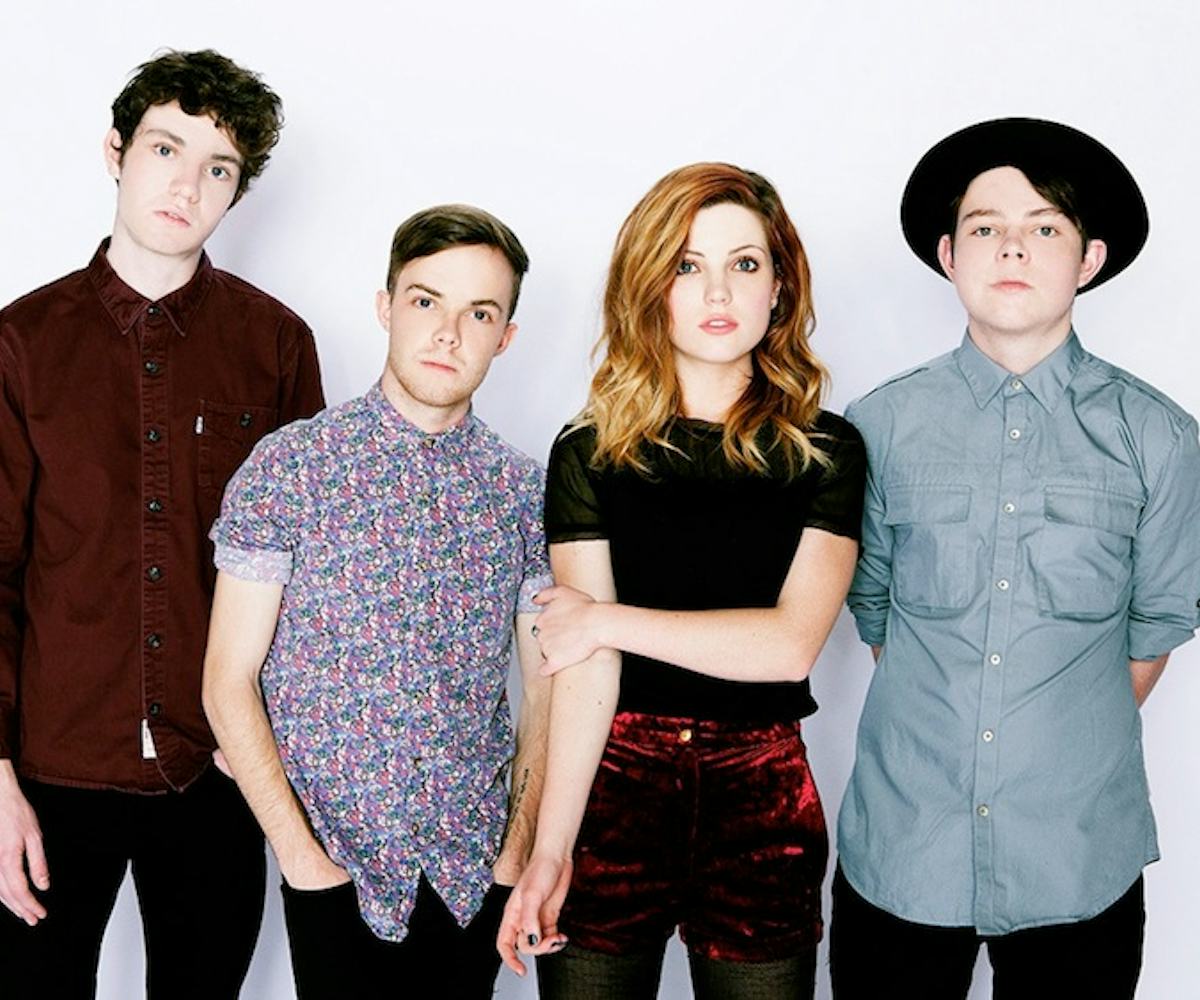 photo by jonathan weiner
band crush: echosmith
meet our new favorite family band.
Haim might be front and center in terms of the whole "family band" category, but these sisters better watch out--because there's another crew of California siblings about to take over. Meet Echosmith, the Los Angeles quartet and Warner Bros. signees whose newest track "Cool Kids" has everyone talking (and dancing).
They're relatively new to the scene, but according to lead singer Sydney Sierota, it's been a long time coming. "We first started playing together about six years ago," she explained over the phone. She and her brothers, Graham, Noah, and Jamie been traveling a bunch all over the U.S. in preparation for their Warped Tour performance, and yet she's so friendly and upbeat, you'd never know she's low on sleep.
According to Sydney, "We grew up around music, so it was natural for us to just play together." These impromptu jam sessions soon led to a record deal, 2012's breakout single "Tonight We're Making History," and their debut album Talking Dreams.  Oh, and as for that band name? According to Sydney, "we were inspired by the blacksmith, who shapes metal, and we thought an echosmith would shape sounds."
The group may be known for their chipper brand of punky pop, but these guys are quick to tell you their message goes way past addictive melodies. Just take their single "Cool Kids"-- which, as Sydney puts it, "just deals with the feeling of wanting to fit in." It's a feeling everyone experiences, so "most people know what it's like," she explains. With a chorus that chimes "I wish that I could be like the cool kids, 'Cause all the cool kids, they seem to fit in" it rings true enough to be lifted from any teenager's (or let's be honest, adult's) diary. 
With a summertime anthem as catchy as this one, it makes perfect sense they're returning for Warped Tour, round two. Get more info on how to catch them live here, and listen to "Cool Kids" below!