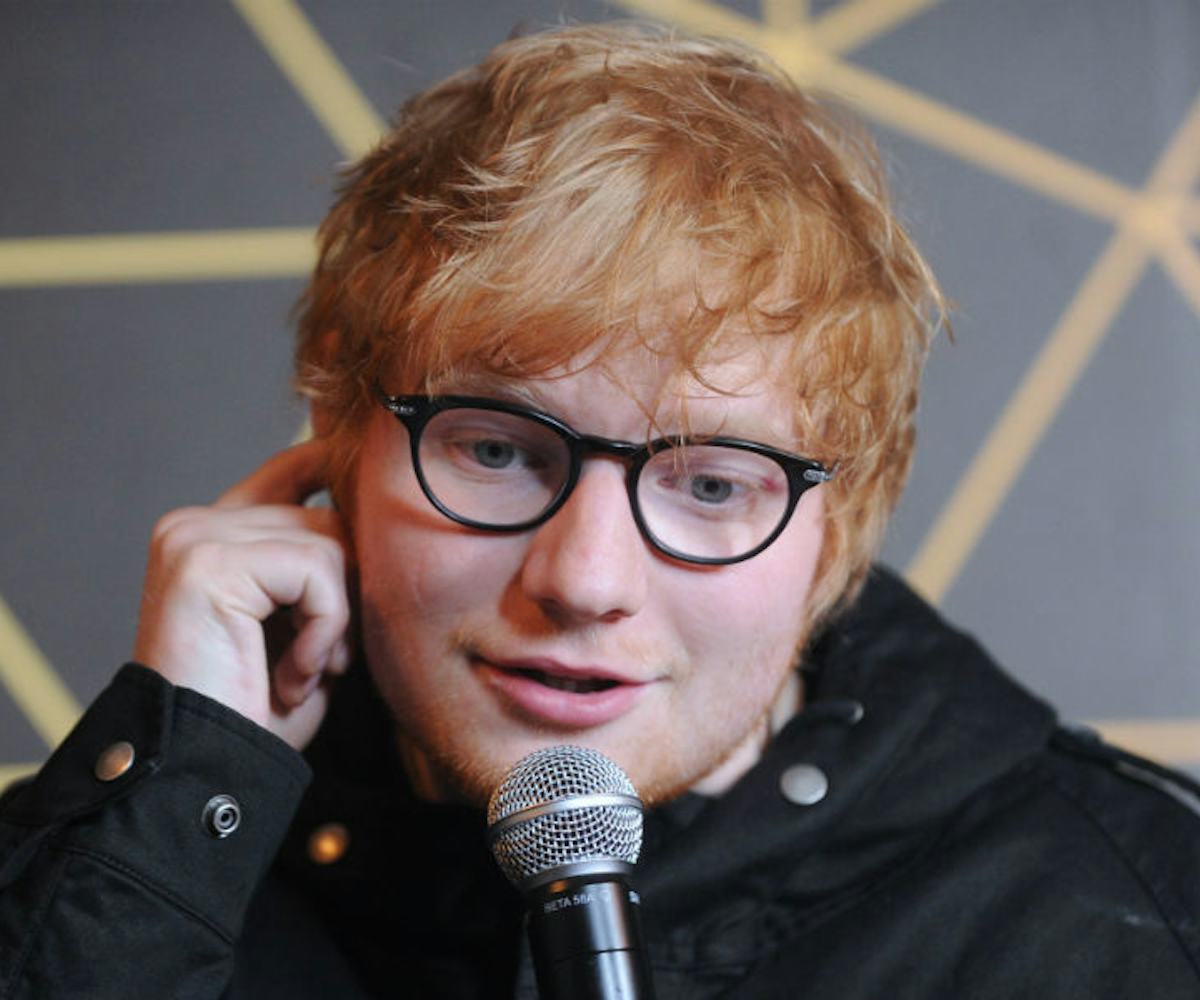 Photo by Brad Barket/Getty Images for iHeartMedia.
Ed Sheeran Accused Of Ripping Off A Marvin Gaye Classic
He's being sued for $100 million
Ed Sheeran's lawyers have been keeping busy these past couple of years. According to TMZ, the singer is being sued, again, for ripping off Marvin Gaye's "Let's Get It On."
A company called Structured Asset Sales filed a lawsuit claiming that Sheeran's song "Thinking Out Loud" sounds very similar to the classic 1970s hit. The track was written by Edward Townsend and Gaye, but when Townsend died in 2003, Structured Asset Sales bought one-third of the copyright. The $100 million suit claims that Sheeran's song has the "same melody, rhythms, harmonies, drums, bassline, backing chorus, tempo, syncopation and looping."
Sheeran has dealt with a slew of other lawsuits in the past. Townsend's family already hit the singer with a lawsuit back in 2016 for copyright infringement. (The complaint was dismissed last year.) In January, two Australian singers sued Sheeran, Tim McGraw, and Faith Hill over the song "The Rest of Our Life," which Sheeran helped write. Then, in 2017, he settled a lawsuit with X-Factor winner Matt Cardle who claimed Sheeran's song "Photograph" ripped off "the very essence" of his song "Amazing."
Let's just say the English singer is accustomed to being served. Sheeran hasn't issued a response to the most recent lawsuit.