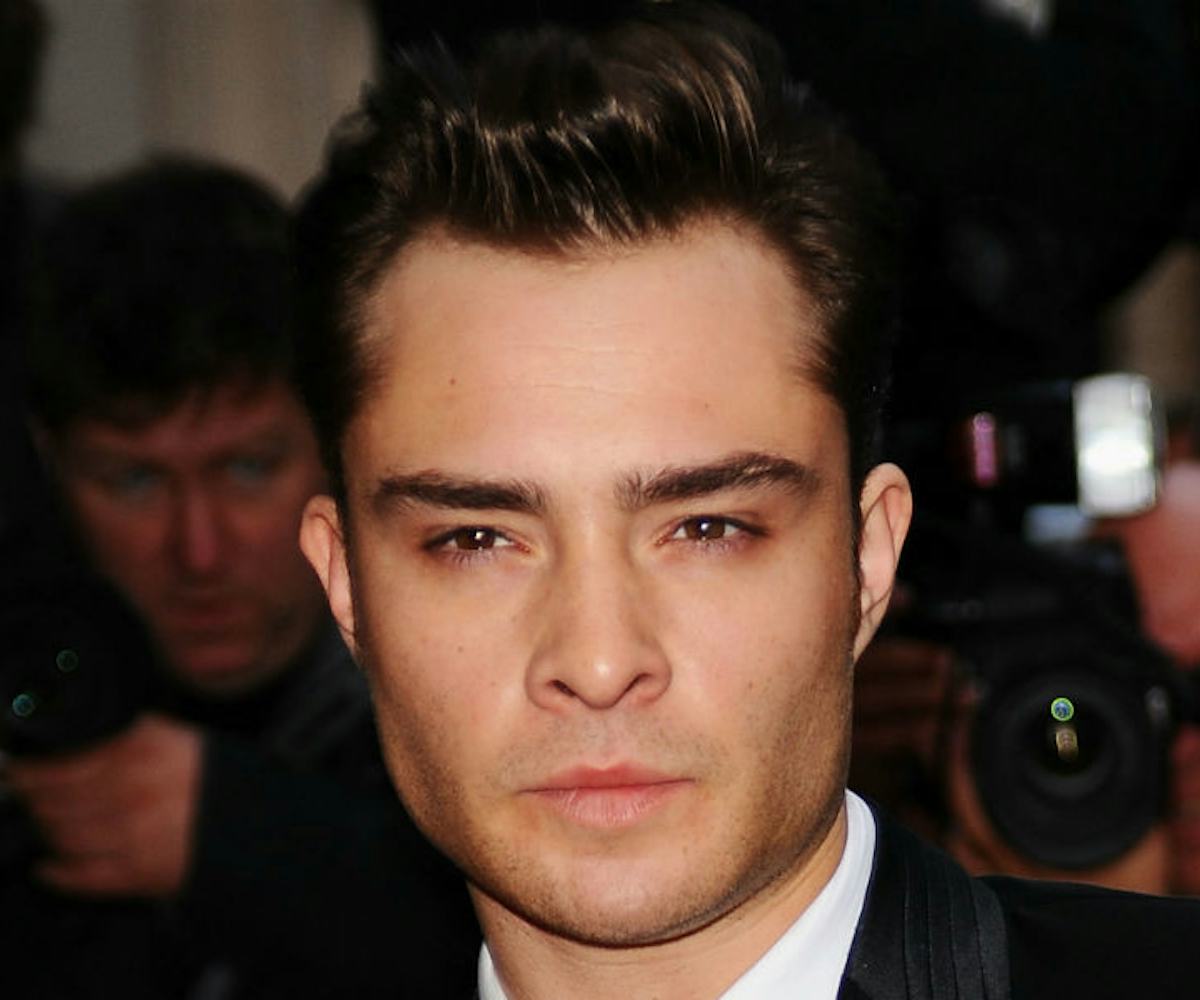 Photo by Ian Gavan/Getty Images.
Another Woman Accuses 'Gossip Girl' Star Ed Westwick Of Rape
Aurélie Wynn outlines the incident in a Facebook post
Former actress Aurélie Wynn is the second woman to come forward with rape allegations against Gossip Girl actor Ed Westwick. Her accusations come just days after actress Kristina Cohen outlined her traumatic encounter with Westwick in a detailed Facebook post. Wynn has since done the same, noting that Cohen's bravery helped her to speak publicly about what happened.
As Wynn outlines on Facebook, she was invited to Westwick's apartment with a friend who was dating the actor's roommate at the time. They all hung out until 5am, which is when the alleged incident occurred. "And like Kristina, I said no and he pushed me face down and was powerless under his weight," she writes. "I was wearing a one piece bathing suit that he ripped, I was in completely shock, I am also very tiny."
Wynn shares that she later told her then-boyfriend, Glee actor Mark Salling, about what happened, but he "pretended not to know him, then blame me for it," and later broke up with her. Wynn's other friends told her to keep quiet, that nobody would believe her, and would think she was only looking for her 10 seconds of fame. They warned her to not be "that girl." She concludes: "I am so incredibly thankful all of this is finally coming to light and that there is justice in the world. I believe you Kristina Cohen and thank you for speaking up so eloquently and really encompassing what young female actresses have to go through at the hands of men like Ed Westwick."
Westwick addressed Cohen's allegation on Tuesday, claiming that he does not know her and has never forced himself on any woman. He has yet to respond to Wynn's claims.