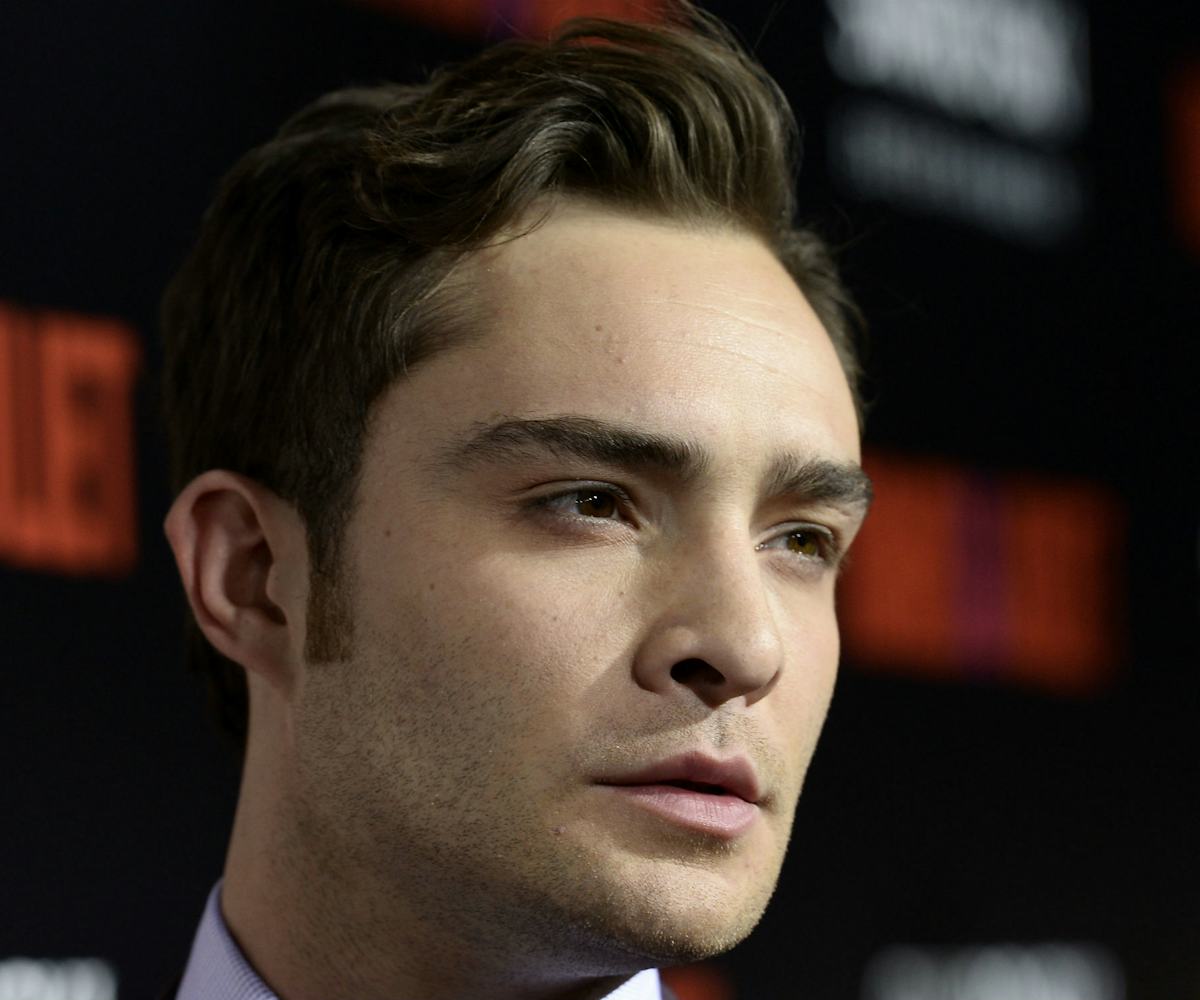 Photo by Frazer Harrison/Getty Images for Relativity Media.
Ed Westwick Has Been Dropped From BBC Agatha Christie Drama
Amid sexual assault allegations
The creators of BBC Agatha Christie drama, Ordeal by Innocence, have chosen to replace actor Ed Westwick following allegations of sexual assault.
To recap: Back in November, two women, Kristina Cohen and Aurélie Wynn, separately came forward and accused Westwick of raping them. The actor put out statements on Instagram denying the claims, with one even stating that he doesn't know Cohen. "It is disheartening and sad to me that as a result of two unverified and provably untrue social media claims, there are some in this environment who could ever conclude I have had anything to do with such vile and horrific conduct," he wrote then.
Following the allegations, BBC previously pulled the drama from its Christmas schedule and was, reportedly, under "mounting pressure" to drop Westwick from the production, given that Radio 5 Live star George Riley was suspended over "lesser" allegations of sexual harassment. "These are serious allegations which Ed Westwick has strenuously denied. The BBC is not making any judgment, but until these matters are resolved we will not include Ordeal by Innocence in the schedules," the network said in a statement to Variety at the time.
Now, it looks like the network has finally severed ties with the actor altogether. Christian Cooke will replace Westwick's Mickey Argyll character and the scenes will be reshot later this month. Meaning, the mini-series will come out even later than scheduled, but we'll take a delay over supporting an alleged rapist any day. 
No word yet on whether Westwick will also be let go from BBC series White Gold, which has been currently put on pause.