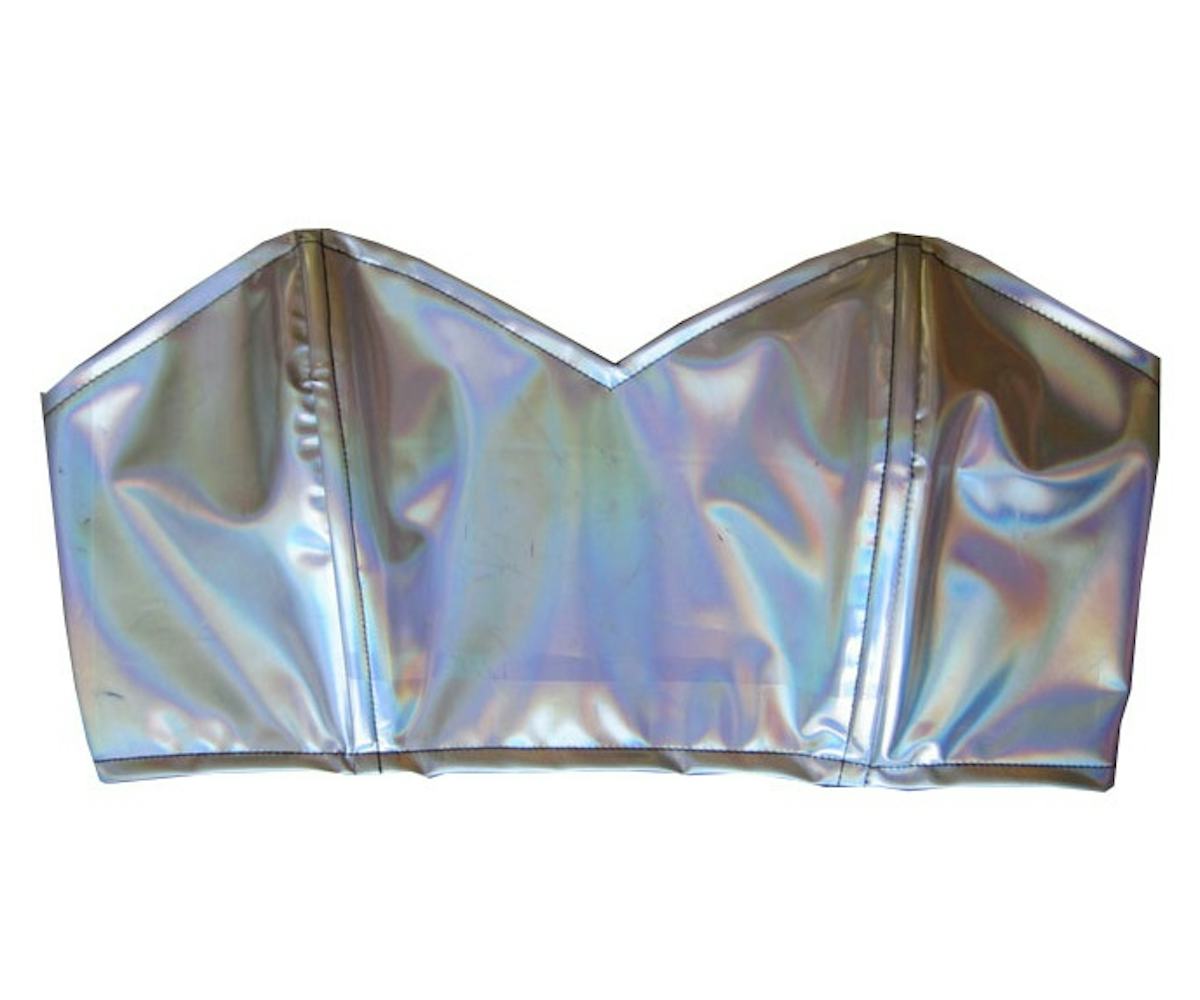 editor's pick: risky business
the holographic bustier you should wear everywhere.
No, it's not summer yet, but, there are still ways I can spice up my outfits to look the way I'm feeling (totally desperate for high-waisted shorts and crop-tops season). However, there's a fine line between "I am so ready for summer" and "I am so stealing all of your boyfriends."
So with the right pair of black high-waisted jeans, the right cardigan, and the right shoes, here's where I'm going to rock this bustier throughout the rest of March, while I'm dreaming of July, without stealing anything from any one:
1. A roller disco
2. BFF's theme party (the theme would be metallic)
3. Friendly Fires show
4. The bodega on a Saturday (bag of Doritos and six-pack of Tecate in hand).
5. Neighbor's housewarming party
6. After-party at the pizza shop
7. NYLON mag cover
8. Dog park on my dog's birthday
9. Shopping for new Warby Parkers
10. MoMA movie screening (would have to be something from the '60s or would have to star Juno Temple)
Want the piece yourself--at least for the roller disco?! Get it right here in the NYLON Shop!