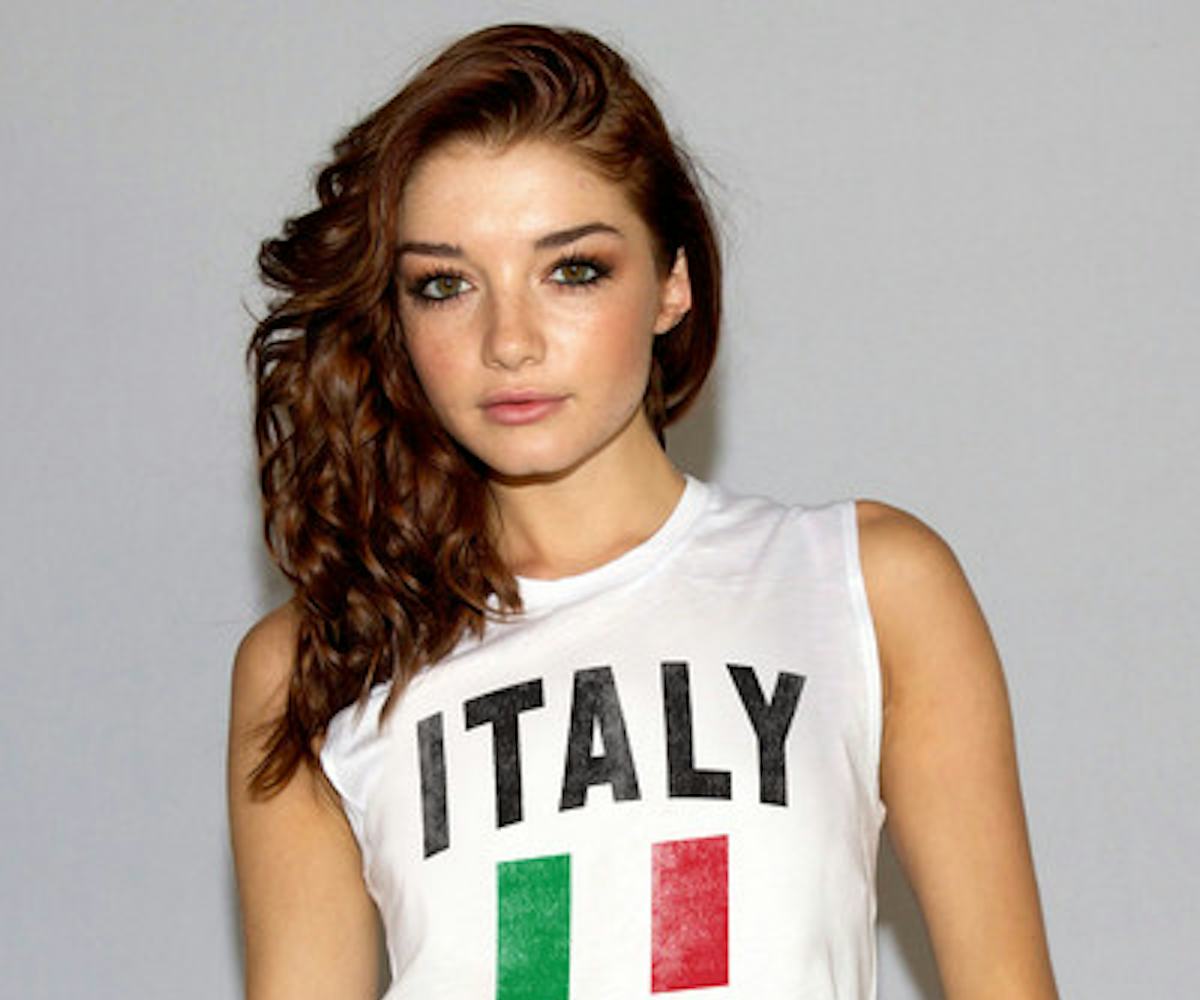 editor's pick: forza italia
show some italy pride with this t-shirt.
Let me start off by saying as an American I will, (theoretically) be cheering on my countrymen, that said, they're not playing until Sunday night so until then… FORZA ITALIA!! I mean, did you see these guys get off the plane in Brazil? #Killedit.  Clobbered out in head-to-toe Dolce & Gabbana, perfectly groomed and looking every inch like Dolce Vita dreamboats. In case you need anymore inspiration to wear some Italian pride, check out "Il Principino" Claudo Marchisio, known to scores of Italians from his famous Dolce underwear campaign. Ciao Bello!!