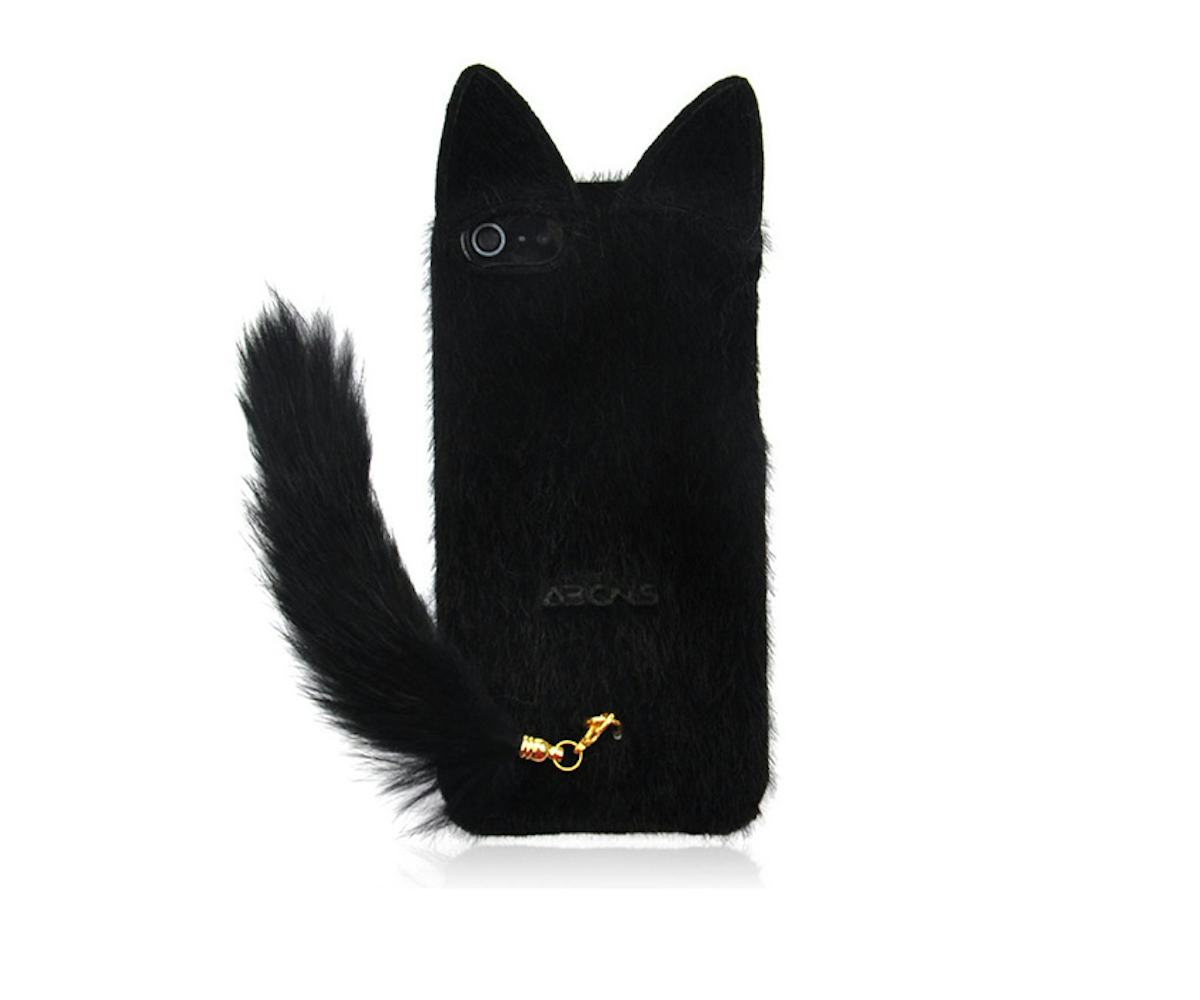 editor's pick: the purrfect phone case
turn your cellular into a loveable pet with this kitty case!
It's no secret that cellphones changed everything. Since their incpetion, we no longer need a TV, a movie theater, board games, menus, a phone book, or really, anything—because it's all on our phone.
One thing that cell phones also replaced were digital pets. Back in the '90s, I would spend hours taking care of my Nanopets and Tamagotchis. Now, I can just download an app that comes with a whole bunch of pets. But seeing as I might be a little too old for that (or am I?), the next best thing is turning my phone into a pet itself, with this phone case by b2.
But before I do that, let's throw it back to yesteryear's digital pets, dolls, and anything else collectible that you made up a name and ridiculous bio for. You can visit the gallery to check out my favorites.
Then, turn your own iPhone into a handheld pet by picking up this b2 Furry Friend iPhone Case right here in the NYLON Shop! PS I'm open to names for my own furry iPhone, so comment below with your suggestions!
Tamagotchis! They actually have an app you can download on your iPhone where you take care of a digital pet, just like the old days!
Beanie Babies. I had so many of these things and thought they'd be worth something some day, but I'm pretty sure they're not...yet.
Polly Pocket! What a gal.
Cabbage Patch Kids. At least they got a little less creepy as time went on?
Worry Dolls. I know these have been around way longer than the '90s, but for some reason my friends and I all had them.
Trolls. Still up there for must-try Halloween costume. They are definitely creepy looking, but I still kind of wish I could have a gem for a belly button.
Cupcakes Dolls. Just when you think you have a cute little cupcake toy, you turn it inside out and you actually have a doll. Best way of hiding, ever.
My Little Pony, My Little Pony, you'll always be in my heart.