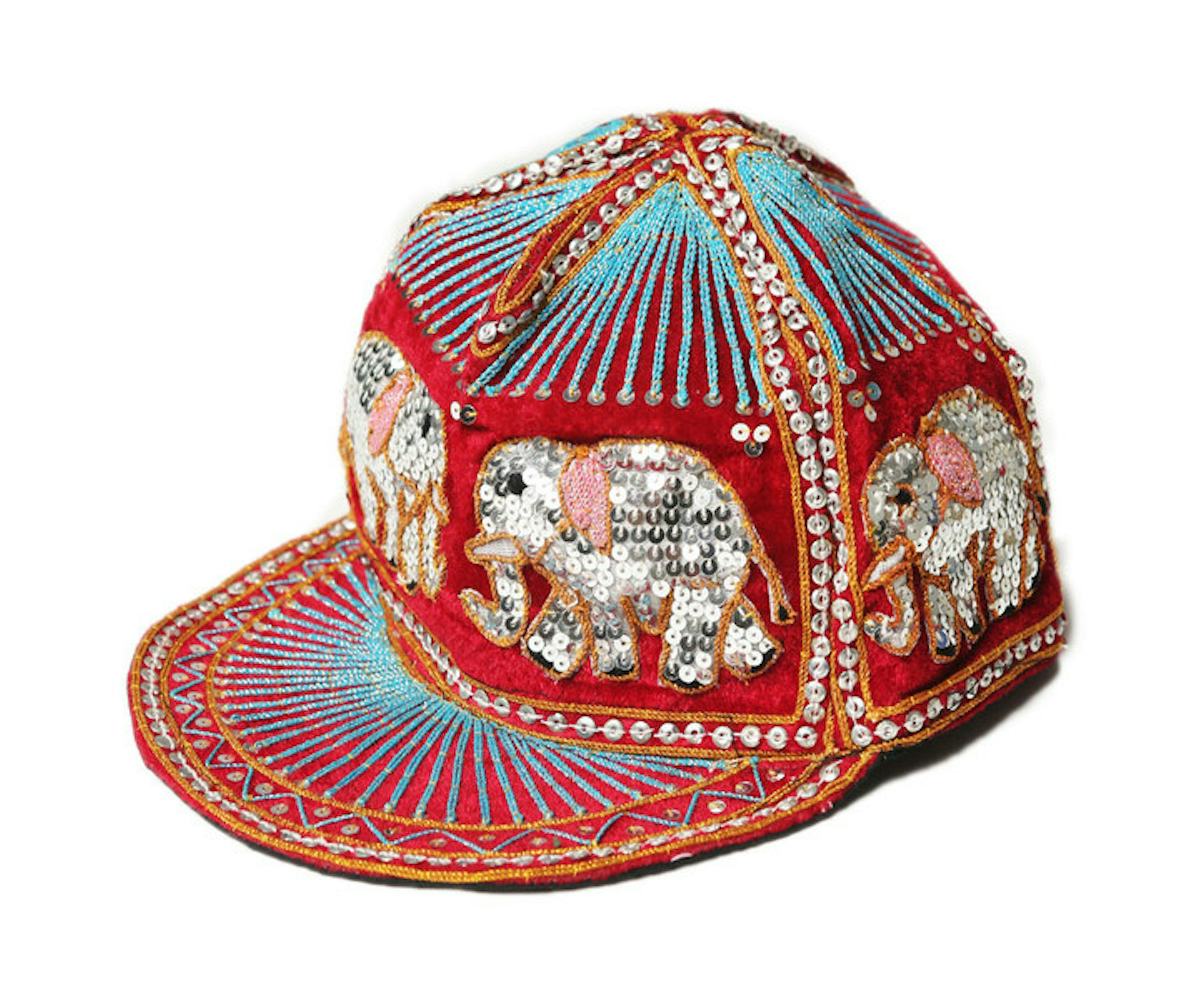 editor's pick: just like m.i.a.
get the m.i.a. look on every time you wear this hat
Whether you've been a serious M.I.A. fan since her debut studio album Arular hit record stores in 2005, or if you're still obsessing over her NYLON Magazine July 2010 cover shoot, you should know that we're in love with her too.
The It Girl and electro hip-hop musician is anything but boring, from making infamous hand gestures to wearing outrageously awesome outfits. And if you ask me, this Velvet Elephant hat by Deryck Todd is definitely M.I.A.-approved.
How can you get the look? Scoop up the seriously cool embroidered-slash-sequined hat right here in the NYLON Shop, then check out the gallery of what M.I.A.'s most iconic outfits would have looked like with her new favorite accessory. Pro Stylist Tip: Just make sure you don't forget to rock the "Bad Girls" 'tude along with it.
Here she is at the Audi A3 launch.
The hat adds the perfect balance of cool to this fancy gown that M.I.A. wore to the American Woman: Fashioning A National Identity Met Gala in 2010.
Perhaps you recall the hat on the red carpet at the 2013 YouTube Music Awards?
Maybe you weren't at her November 1, 2013 show at Terminal 5 when she rocked the hat along with this gold suit, but it worked--especially with those red heels.
Who could forget her double denim ensemble at the 2013 Chanel Little Black Jacket Event?
Obvi, you need this hat when you attend the Paris Fashion Week Haute Couture Versace fall 2012 show.
We heard the hat was a huge hit at the Sonar 2011 Festival in Barcelona.
Who says you need to wear the hat on your head?!
Perfect pose from Virgin Mobile FreeFest 2010.
We hope Alexander Wang enjoyed M.I.A.'s front row look at his spring '11 Mercedes-Benz Fashion Week show.