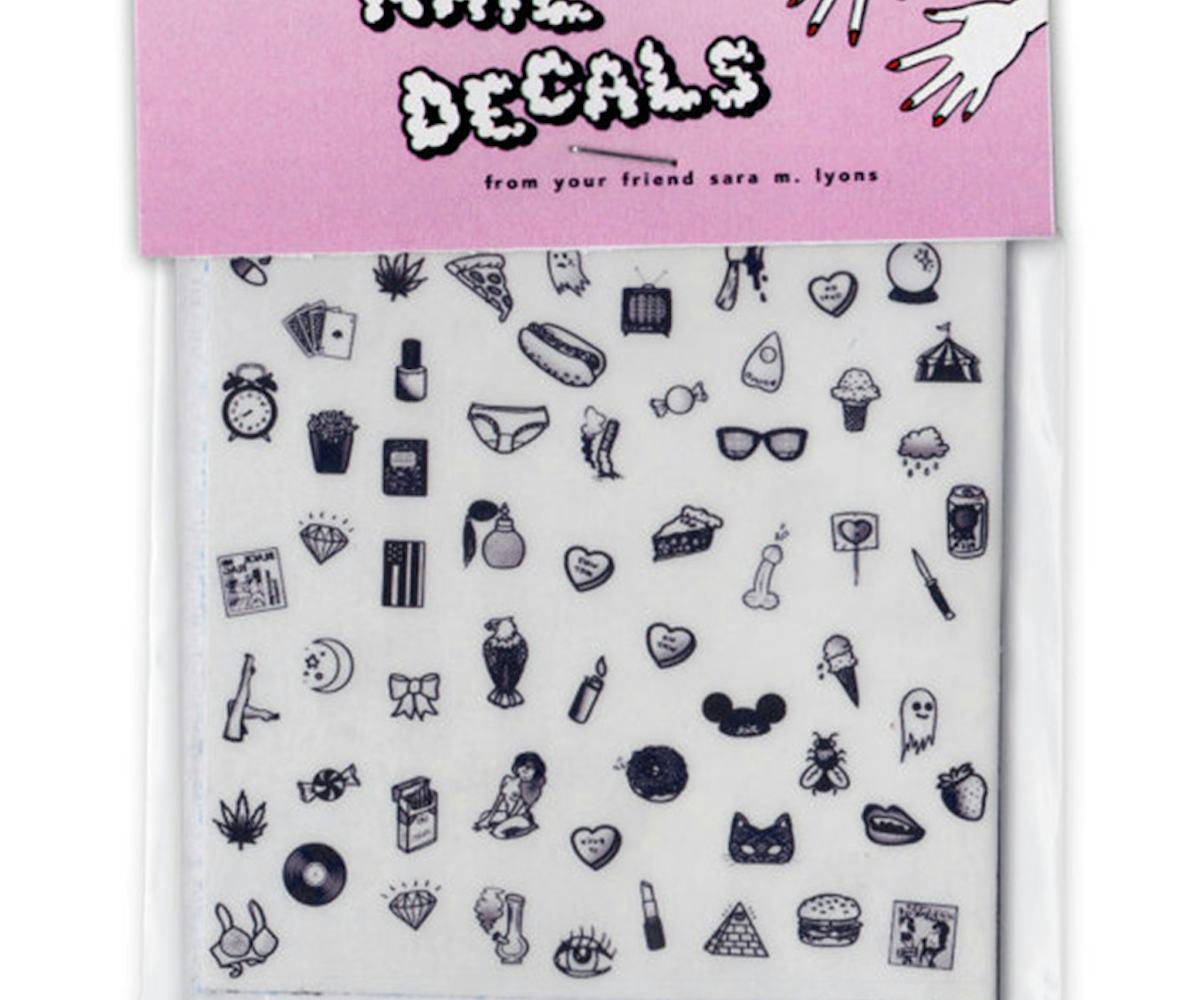 photos via sara m lyons art & illustration on facebook
editors pick: sticky fingers
get stuck on the ultimate nail art.
Growing up in the '90s meant spending my childhood enjoying some of the greatest things in life: new episodes of Clarissa Explains It All, neon-colored curly shoelaces, and an obsession with sticker books--the latter of which meant spending hours in the craft store on the hunt for sheets upon sheets of fuzzy dolphins and holographic stars.
If you're anything like me, at some point you realized that these stickers could be used in much better ways than by just putting them on paper and never getting to use them again--like sticking them onto your bedroom door and onto your nails (because that's where fuzzy dolphins should live, obvi). And since nail art has been back for a while now, you might have found yourself tempted to relive your beauty secrets from yesteryear.
Lucky for all of us, you don't have to, since rad illustrator Sara M. Lyons is hooking us up with the perfect stickies that actually are made for your digits.
Her super Cute & Sleezy Nail Decals come in shapes like a bottle of perfume, a pair of undies, and a slice of pizza to deck out your favorite color of solid polish with the grown-up version of your old favorite pasttime (And, bonus, are also the perfect replacement for shaky hands and a nail polish pen).
Want to get the look? Go scoop up your own pack of Cute & Sleezy Nail Decals right now over in the NYLON Shop.
If you haven't scooped our June/July 2014 Music Issue yet, now is the perfect time, because you can find Sara M Lyons' nail art in our Bag Check section!