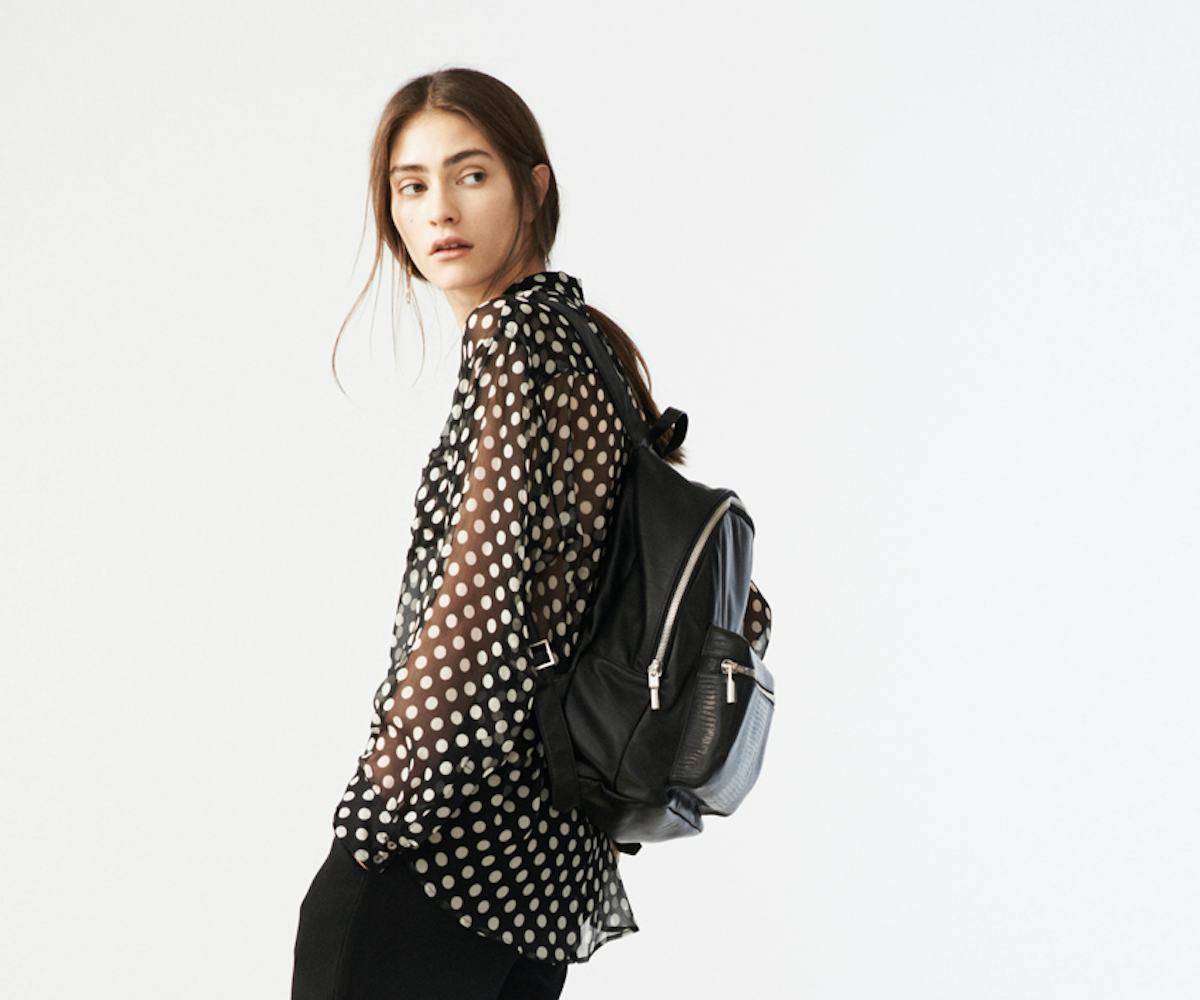 all photos courtesy of elizabeth and james
the elizabeth & james way
10 styling tips we learned from their resort lookbook.
Elizabeth & James presentations are always a treat because the clothing and accessories are immediately covetable--the sorts of things you really would steal right off the models' backs.
For resort '15 the brand evoked a cool girl surf style that resulted in long Bermuda shorts and sporty-meets-chic dresses. Of course the accessories were off the charts, with belt bags added in to purse collection alongside the label's famous bucket bags in tie-dye leather and straw. 
Since we have to wait until the collection hits stores to scoop up the slide sandals and striped tops, we compiled the 10 rules of dressing like an E&J girl you can apply to your wardrobe right now. Find them in the slideshow and get styling. 
Belt bags are a hands-free solution to carrying all your stuff for a day out--just don't call them fanny packs! They're way chicer than that.
You needn't succumb to kiddie backpack syndrome--a leather knapsack paired with an airy blouse and slides is the grown up way to carry everything on your back.
When it comes to ruffles on a crop top, all you need is a big flowy one.
City girls and surfer girls might seem like they're worlds apart, but both would agree that black Bermuda shorts and a loose grid-print tee are rad.
When in doubt, go red, white, and blue. Oh, and some French sailor stripes don't hurt too.
Don't call it a dress--a long tunic with a similarly lengthy vest pairs well over cropped pants.
A modern Edie Sedgwick needs sleek black trousers and a cropped, striped sweater.
Strapless jumpsuits are your friend. Make sure yours has a loose silhouette and a nonchalant double belt that looks even cooler a little undone.
You don't have to tuck your blouse into your full skirt. Go for an Olsen-approved slouchy look with sheer layers.
A cocktail dress doesn't need flats. These slider sandals will be a hundred times cooler than any stiletto--and that much more comfortable.