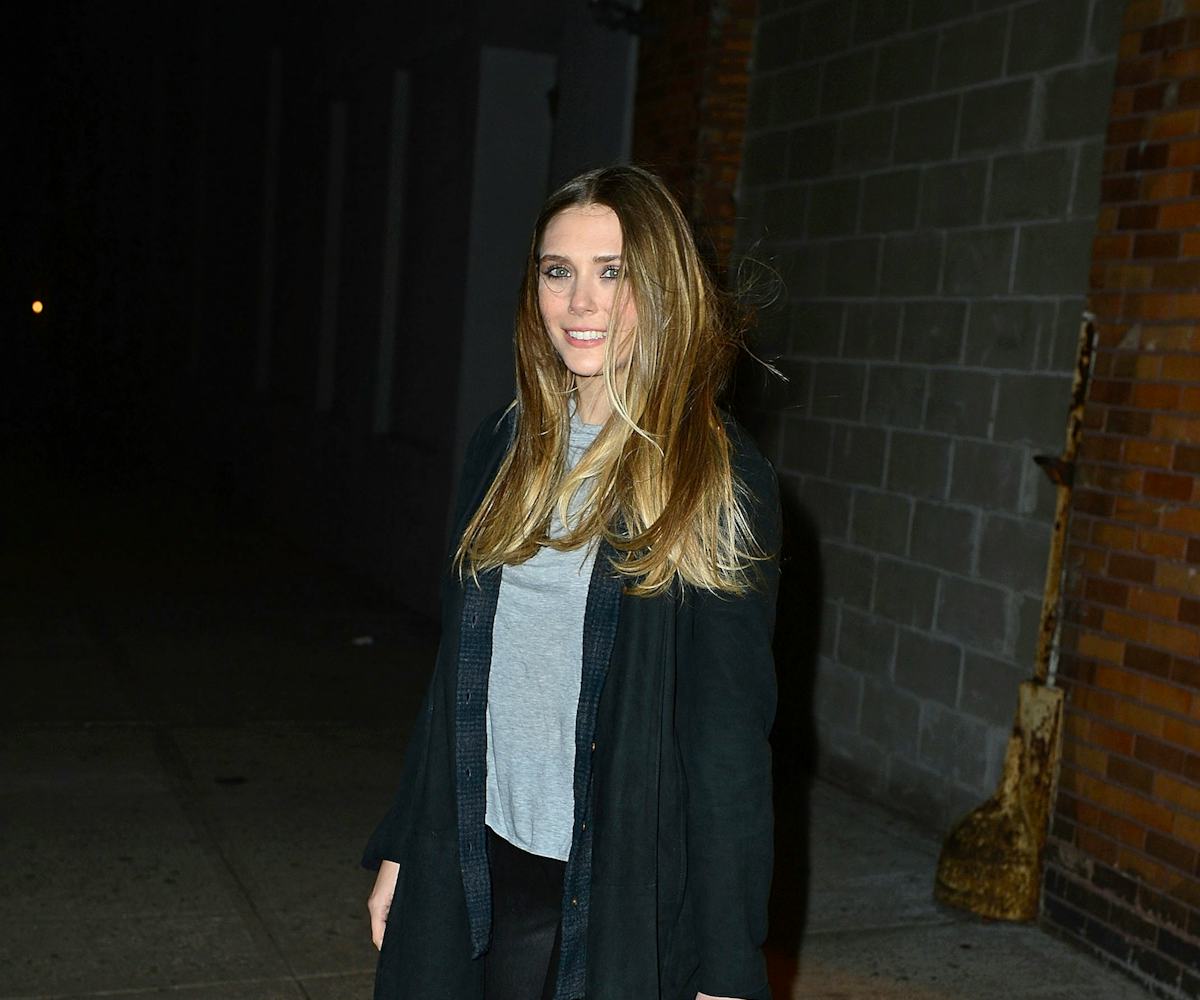 photo courtesy of prada
best dressed: elizabeth olsen
olsen rule number one: leather leggings.
Olsen cold weather apparel follows a formula that provides for looking cool and staying warm with the many layers, knits, and cozy jackets, so obviously we want to copy how they do it. Today's lesson in Olsen dressing focuses on Elizabeth Olsen, who stepped out in a layered outfit that is equal parts grunge and cozy. 
Olsen pairs skinny leather leggings (an integral item for battling the cold) with a grey T-shirt. For added warmth--and added My So Called Life appeal--she layered a forest green flannel and a black coat over her T-shirt, and topped it all off with black slippers and a fall '13 Miu Miu bowling bag. (If there's one thing we can say about the Olsens outside of their awesome winter style, it's that they know how to pick out a statement bag.) 
Thankfully you can cop the youngest Olsen's style with our three picks below. 
MUST: Blank NYC Faux Leather Legging -- $98
TRUST: Zara Checked Coat -- $189