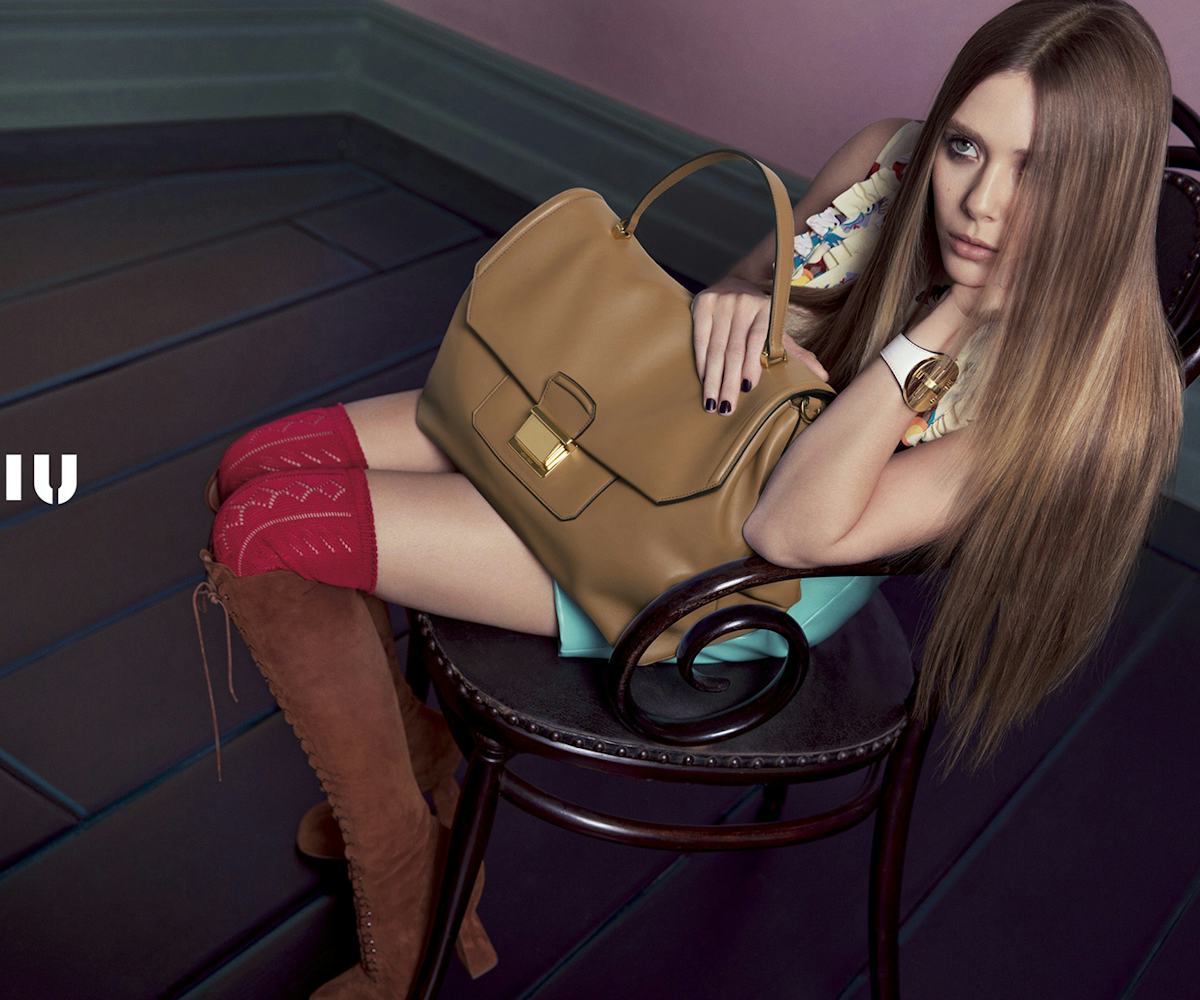 photo by inez and vinoodh
miu miu's movie stars
see elizabeth olsen, lupita nyong'o, bella heathcote, and elle fanning model for miu miu!
The fashion gods (AKA the backlit panel of accented elders from the opening sequence of Zoolander) have blessed us today with potentially the greatest fashion news of 2014. I know it's only January, but I'm willing to go there and make that declaration now because Miu Miu's spring '14 ads are that good. 
The buzz earlier this week was that the ads would star Elle Fanning, something proven with a photo of a February magazine showcasing Fanning giving her best over-the-shoulder pout in one of Miu Miu's delectable spring '14 dresses. Needless to say, at the realization that Fanning was now Miu Miu star, the NYLON office let out a collective shriek of excitement. But that shriek paled in comparison to the chorus of "OMG!" when the full campaign images, starring Elizabeth Olsen, Lupita Nyong'o, and Bella Heathcote in addition to Fanning were released this morning.
See all the actresses modeling turns in the slideshow, photographed by legendary Dutch duo Inez and Vinoodh. It's hard to pick a favorite image--or even a favorite piece of clothing--from the ads because it's just too full of things to obsessed over, from the glittering fringe to the knit knee highs. Step one in transforming into a Miu Miu muse for me is going to be whipping out my hair straightener to try out an Elizabeth Olsen-inspired hair look. "If you can't afford the bag, you can copy the beauty" is my motto. 
Lupita Nyong'o
Bella Heathcote
Elle Fanning