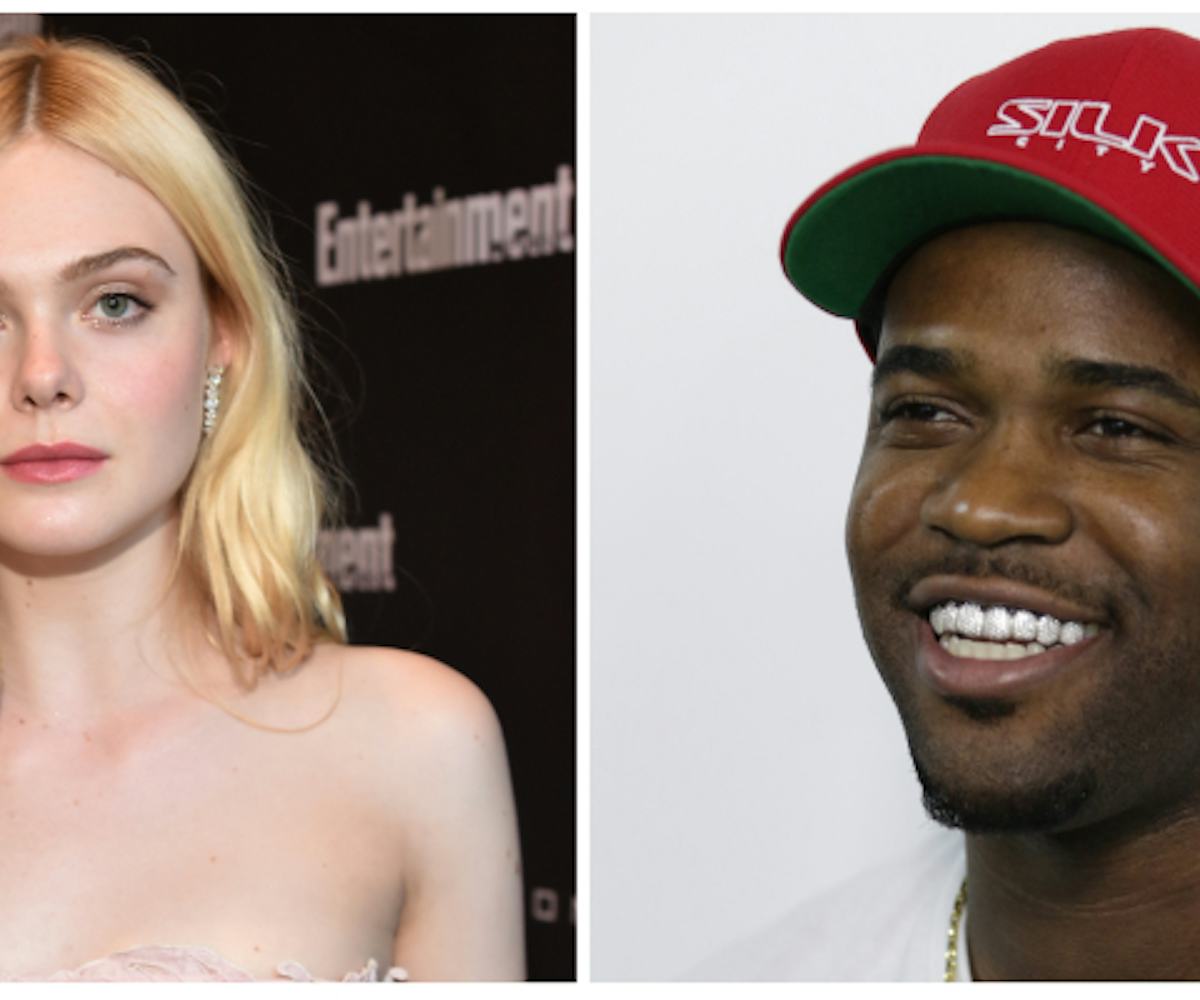 photos by Alberto E. Rodriguez; Jerritt Clark / getty images
Elle Fanning And A$AP Ferg Made A Song Together
In today's weird music news, it looks like Elle Fanning and A$AP Ferg made a song together. What's more, the two came together to cover Audrey Hepburn's classic, "Moon River," from the Breakfast at Tiffany's soundtrack for Tiffany & Co.'s spring campaign. Honestly, though? It's a bop.
The song begins with Fanning exuding Hepburn's classic honeyed vocals, before launching into a house party anthem with a new verse from Ferg. The song was also accompanied by an adorable campaign video of Fanning dancing while wearing the brand's signature blue and the new Tiffany Paper Flowers collection.
Also notable is the fact that The Hunger Games director, Frances Lawrence, helmed the clip, which means it's got a flair for the dramatic. Talk about starting off your weekend on a glamorous note. 
Feast your eyes on the campaign, below. We dare you not to dance.